Find out what's new in the Education Office at NASA's Jet Propulsion Laboratory and learn about the latest initiatives to inspire students and educators through NASA science, technology, engineering and mathematics.

---
This summer, while many of us were sleeping in and avoiding heavy school work, lots of exciting things were happening in and around our solar system! Here's a guide to launching the 2016 school year right and turning those stellar events into educational connections from NASA.
Science on Fire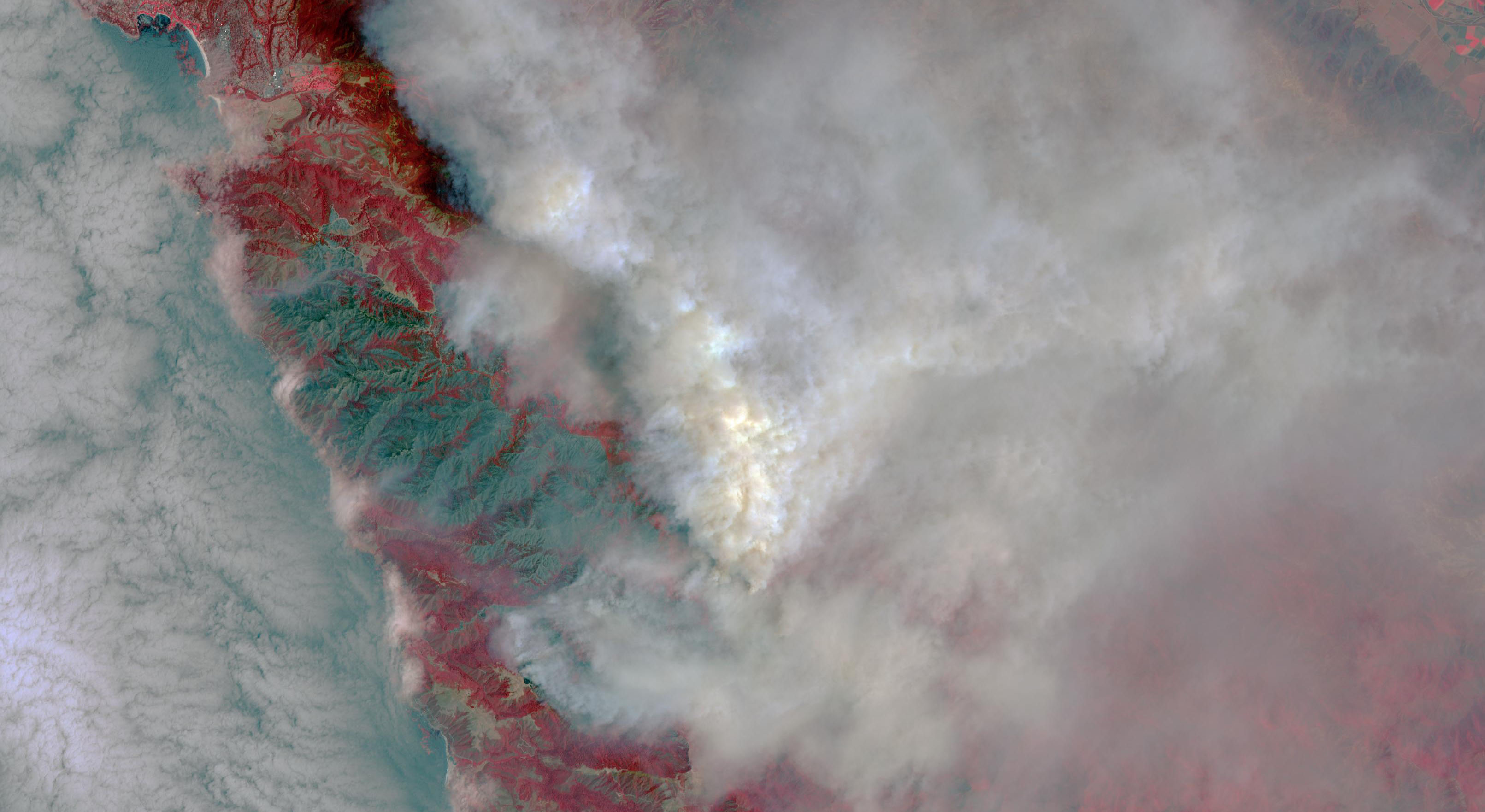 This false-color image of the Soberanes fire in Northern California, near Big Sur, was captured by the Advanced Spaceborne Thermal Emission and Reflection Radiometer (ASTER) instrument on NASA's Terra spacecraft on July 28, 2016.
Here at home, on Earth, it is fire season in many places in the Northern Hemisphere. Fire season comes about with warmer temperatures, dry air, and dry brush. Once a fire gets started in these conditions, it can rapidly spread and become out of control, especially when high winds are involved. This summer has already witnessed some dangerous fires including the Sand Fire in Southern California and the Soberanes Fire near Big Sur on the Central California coast. Beyond the immediate threat from flames, smoke degrades air quality and burn scars leave hillsides vulnerable to rain-induced mudslides.
NASA satellites and airborne instruments are helping scientists better understand wildfires and their impacts on our changing climate. And in the immediate term, they are helping firefighters track wildfires and respond to people and structures in risk areas.
Check out JPL's latest Teachable Moment to find out more about how scientists are studying wildfires, what they're learning and why it's important. And get links to two new lessons for students in grades 3-12 that have students use NASA data, algebra and geometry to approximate burn areas, fire-spread rate and fire intensity. (You can also go straight to the new lessons at: Fired Up Over Math: Studying Wildfires from Space and Pixels on Fire)
And speaking of Earth science, find out how you can get a free bulletin board featuring posters and lithographs about NASA Earth science and missions for your classroom!
Greetings from Jupiter
Watch a recap of the July 4 excitement as NASA's Juno spacecraft entered orbit around Jupiter.
On July 4, just in time for a fireworks spectacle, the Juno spacecraft went into orbit around Jupiter. Juno launched from Earth aboard a huge rocket and had been hurtling toward Jupiter for nearly five years. Getting into orbit around Jupiter was a real nail-biter here at NASA's Jet Propulsion Laboratory (which helps manage the mission) and we are all very happy everything went as planned. Juno's mission is to study the origin, core and magnetic fields of our solar system's largest planet. Juno will orbit Jupiter for only about 20 months before Jupiter's intense radiation environment takes a toll on the spacecraft.
Communicating with a spacecraft as far away as Juno is a challenge that involves a lot of planning and teamwork. Try out this new lesson for young learners that demonstrates this process and provides practice with number concepts, counting and geometry, and data collection in a concrete, active manner.
Wish you had your very own Juno spacecraft you could use to uncover secrets beneath Jupiter? Check out this easy-to-build Juno model that uses household objects and can be used in a game with friends and family!
Explore more about Juno with these related lessons and videos:
---
UPDATE - Sept. 13, 2016: Our Earth Science Bulletin Board materials are out of stock. To download and print out the resources, click on the links next to each product.

---
Climate change is a hot topic and one that's become a key part of science education. Introduce students to NASA's climate-science research and Earth satellites with this free bulletin board from the Educator Resource Center at NASA's Jet Propulsion Laboratory. The set of posters, lithographs and stickers helps visually engage students while teaching them about topics such as sea-level rise, clouds and greenhouse gases. Note:Materials are available on a first-come-first-served basis.

The Earth Science Bulletin Board includes: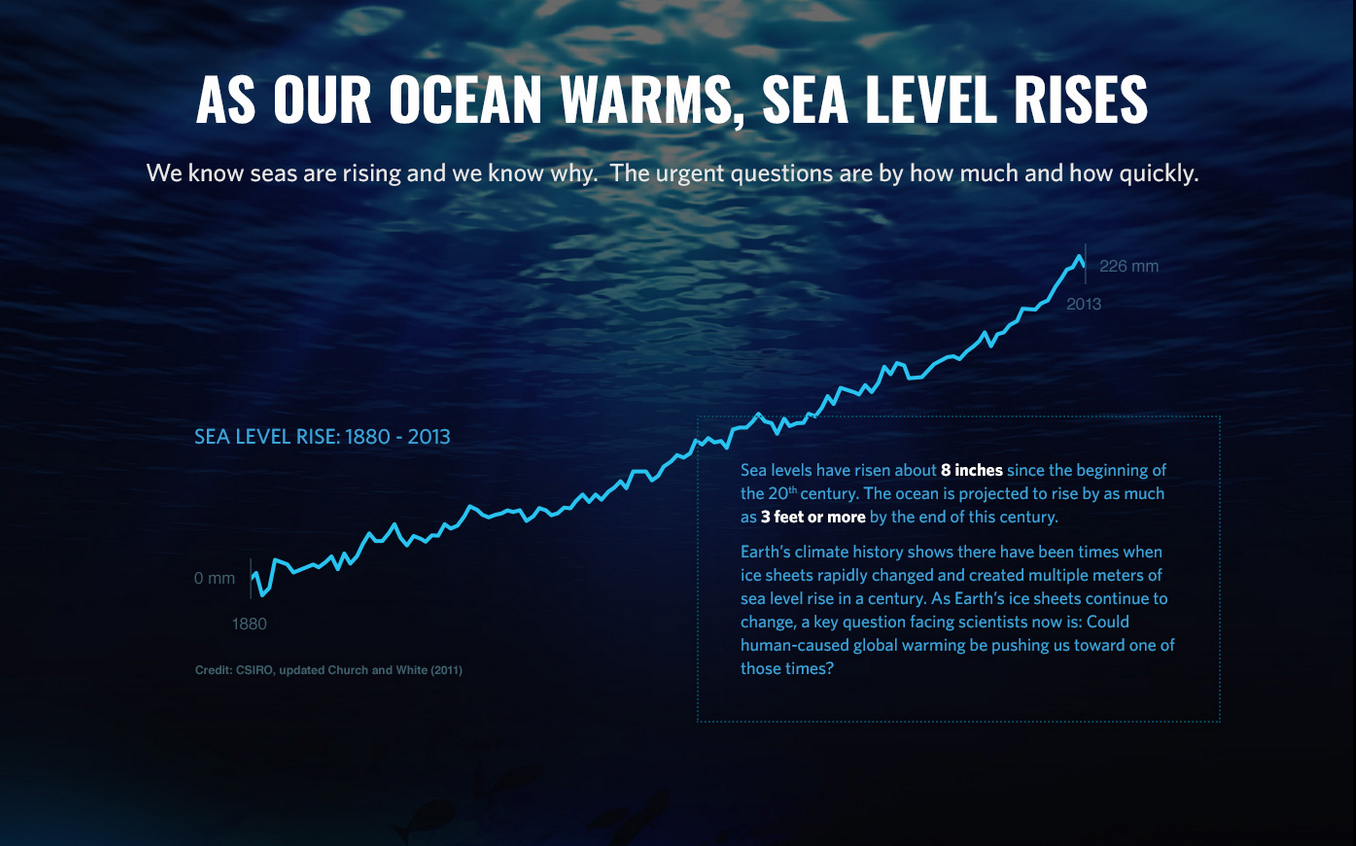 This poster describes the science behind sea-level rise, who's affected and what NASA is doing to help.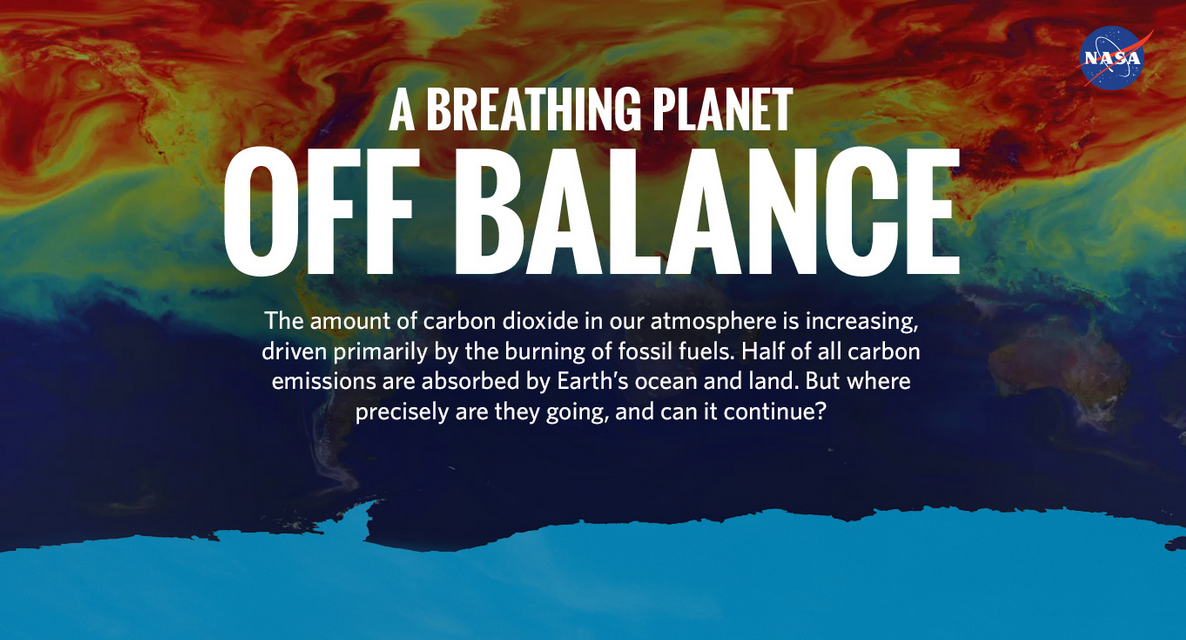 Earth's Carbon is Off Balance Mini Poster
See what NASA scientists are doing to understand if our land and ocean can continue to absorb carbon dioxide at the current rate – and for how long.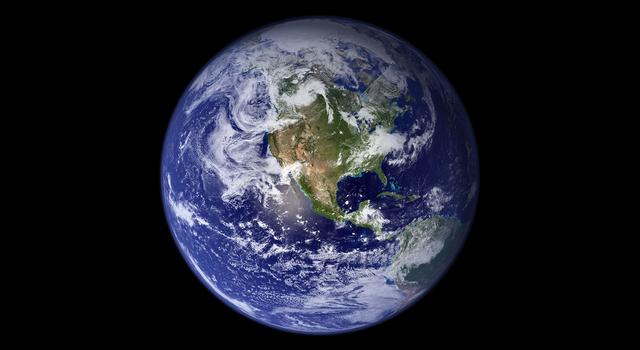 Get fun facts about Earth science on this two-sided lithograph featuring a stunning image of our home planet.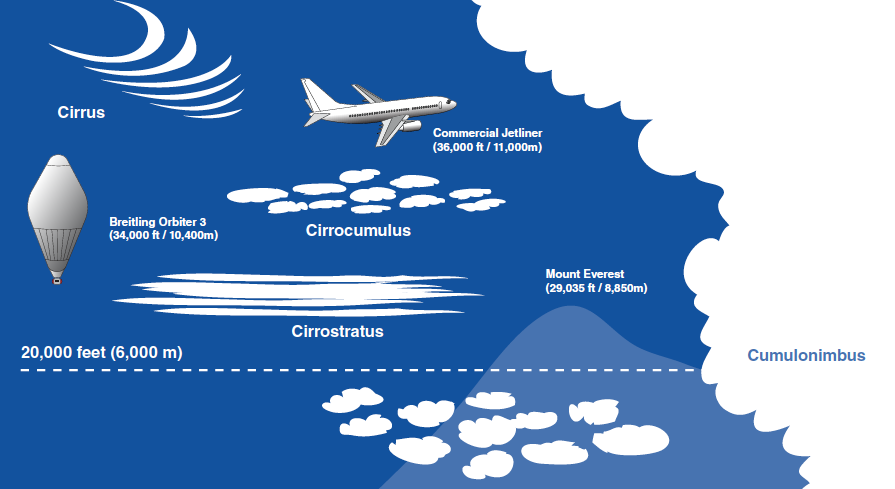 This poster illustrates how NASA satellites study clouds from space.
Additional materials may include rulers, stickers and lithographs featuring NASA Earth science missions.
---
Last week, 50 university students studying to become K-12 science, technology, engineering and math teachers attended an educator institute at NASA's Jet Propulsion Laboratory as part of the agency's Minority University Research and Education Project, or MUREP. The institute is designed to provide pre-service teachers from minority-serving institutions with NASA resources and connections.

During the week, participants met with science and mission team leaders to discuss topics including construction of the Mars rover Curiosity, techniques used to discover planets outside our solar system, and future plans to study Jupiter's moon Europa. They also had the opportunity to tour facilities such as the Mars Yard, where Mars mission engineers test rover maneuvers, and mission control, the national historic landmark where teams monitor the nail-biting landings of such rovers.
JPL education specialists walked participants through hands-on lessons and activities from the JPL Education website and demonstrated how the standards-based activities could be used in the classroom. Among the activities, participants took on a number of engineering design challenges, constructing rovers and planetary landers, and did inquiry-based planning to develop solutions for climate and water issues on Earth.
See a collection of photos and videos from the week in the highlight reel above and using the hashtag #NASAMEI2016 on Twitter.

To learn more about the MUREP educator institute, visit the NASA Educator Professional Development Collaborative website.
More information about NASA's Minority Research and Education Project and related programs, can be found, here.

---
NASA is giving people around the world a reason to ooh and aah this July Fourth. At 8:18 p.m. PDT, as fireworks are streaming through the skies across the U.S., the Juno spacecraft will be taking the on-ramp to an orbit around Jupiter.
Can you calculate just how much Juno needs to slow down to get into orbit around Jupiter?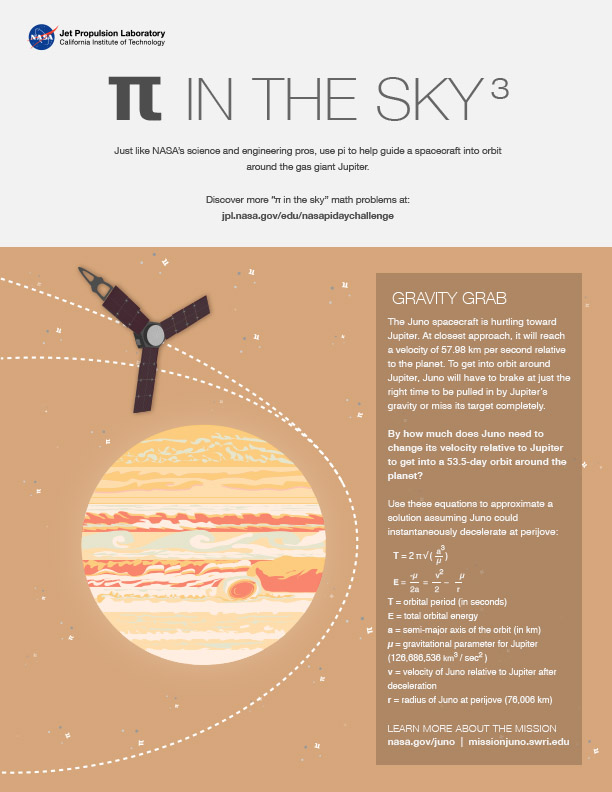 See the full problem set (optimized for screen readers and mobile devices) and answers, here
While maybe not as dramatic as a jet-powered landing on Mars, the Juno Orbit Insertion (the name for the process, also called JOI) requires that the spacecraft slow down just enough to not go zooming past Jupiter. As of Thursday, the spacecraft's fate rested on a series of 1s and Os as a command sequence made the 48-minute journey from a gargantuan antenna in Goldstone, California, to the spacecraft 534 million miles away.
While a successful orbit insertion is now largely out of mission controllers' hands, there will be no shortage of nail biting on July Fourth. With a five-year journey behind it and lofty goals ahead – which include peering through Jupiter's thick cloud cover to uncover clues about how our solar system was formed – Juno has a lot resting on what will amount to a 35-minute engine burn. And perhaps even bigger risks are still to come as Juno begins its 33.5 oblong orbits around Jupiter, which will bring the spacecraft closer than ever before to the planet's cloud tops – and to its lethal radiation.
To follow along on July 4 as Juno begins its journey into Jupiter's orbit, watch NASA TV live coverage beginning at 7:30 p.m. PDT.
For a mission countdown, images, facts about Jupiter and Juno and other resources, visit NASA's Solar System Exploration website.
And check out these educational activities for students and teachers from NASA/JPL Edu:
TAGS: Juno, Jupiter, JOI, Spacecraft, Mission, Events

---
If you weren't able to snag a "Ticket to Explore JPL" this summer, there are still plenty of ways to experience the wonder of space exploration with NASA and the Jet Propulsion Laboratory. Consider these alternatives, which feature some of the same great people, science and engineering as our Ticket to Explore event.
Tours

Tour the clean room, where engineers have built some of NASA's most advanced spacecraft, including the Mars Curiosity rover and the Juno spacecraft, which arrives at Jupiter on July 4. Get a look at the command center for active missions. And see a collection of spacecraft models, moon samples, and other science and mission artifacts in our Visitor Center. JPL offers tours free of charge for individuals and groups. Reserve your spot on the JPL Tours website.
Lecture Series

Hear about JPL's latest scientific discoveries, missions, and technology form the scientists, engineers and technologists who are making them a reality. JPL hosts free talks twice per month, on consecutive Thursdays and Fridays at the laboratory and Pasadena City College, respectively. The Thursday talks are also broadcast live and recorded on Ustream. See a calendar of upcoming lectures and learn more, here.
---
Museum Alliance Events

NASA's Museum Alliance is a partnership of more than 700 museums, planetariums, science centers, nature centers and youth-serving organizations around the world that receive resources and professional development from NASA – and in turn share those resources with their own audiences, through exhibitions and programming. Visit the Museum Alliance website to see a calendar of NASA space exploration and science events near you.
---
Night Sky Network Events
See the stars and explore the wonders of the night sky. The Night Sky Network brings the science, technology and inspiration of NASA missions to the general public through astronomy clubs and events across the country. Find a list of upcoming events, including star parties, telescope workshops and educational talks, on the Night Sky Network website.
---
Solar System Ambassadors Events

JPL's Solar System Ambassadors program works with dedicated volunteers throughout the country to share the excitement of the laboratory's space exploration missions and scientific discoveries with local communities. See a calendar of upcoming presentations and outreach events on the Solar System Ambassadors website.
---
Edu Events
Discover upcoming educational events, professional development workshops, team competitions, internship openings and other events for students, teachers and parents on our events page.

---
Connect with JPL Online

You can join the conversation with JPL and get updates on the latest happenings without even leaving the house. There are a number of ways to connect with JPL through social media and online.
TAGS: Ticket to Explore JPL, Explore JPL, Events, Tours

---
Update – April 25, 2016: We've reached capacity for our Ticket to Explore event. All the tickets have been distributed via the website. However, there are more ways to explore JPL, including free tours, lectures and other events from our museum and educational partners.
---
JPL has announced a new approach to Open House, that one special weekend each year when the laboratory invites the public to discover all the ways it's exploring the solar system and beyond. It's called a Ticket to Explore JPL, and it will feature the same great exhibits, movies, talks and booths as Open House, but you must reserve a ticket to attend.
The tickets are free, but limited, and they will be distributed on a first-come-first-served basis starting April 25 on JPL's Special Events page. The maximum number of tickets per requester is five. And to enter JPL, you must have your ticket in hand along with a matching ID, if you are 18 or older. Tickets are not transferable.
› Learn more about the event on JPL News
---
Earlier this week, we received this question from a fan on Facebook who wondered how many decimals of the mathematical constant pi (π) NASA-JPL scientists and engineers use when making calculations:
Does JPL only use 3.14 for its pi calculations? Or do you use more decimals like say: 3.141592653589793238462643383279502884197169399375105820974944592307816406286208998628034825342117067982148086513282306647093844609550582231725359408128481117450284102701938521105559644622948954930381964428810975665933446128475648233786783165271201909145648566923460348610454326648213393607260249141273724587006606315588174881520920962829254091715364367892590360
We posed this question to the director and chief engineer for NASA's Dawn mission, Marc Rayman. Here's what he said:
Thank you for your question! This isn't the first time I've heard a question like this. In fact, it was posed many years ago by a sixth-grade science and space enthusiast who was later fortunate enough to earn a doctorate in physics and become involved in space exploration. His name was Marc Rayman.

To start, let me answer your question directly. For JPL's highest accuracy calculations, which are for interplanetary navigation, we use 3.141592653589793. Let's look at this a little more closely to understand why we don't use more decimal places. I think we can even see that there are no physically realistic calculations scientists ever perform for which it is necessary to include nearly as many decimal points as you present. Consider these examples:

The most distant spacecraft from Earth is Voyager 1. It is about 12.5 billion miles away. Let's say we have a circle with a radius of exactly that size (or 25 billion miles in diameter) and we want to calculate the circumference, which is pi times the radius times 2. Using pi rounded to the 15th decimal, as I gave above, that comes out to a little more than 78 billion miles. We don't need to be concerned here with

exactly

what the value is (you can multiply it out if you like) but rather what the error in the value is by not using more digits of pi. In other words, by cutting pi off at the 15th decimal point, we would calculate a circumference for that circle that is very slightly off. It turns out that our calculated circumference of the 25 billion mile diameter circle would be wrong by 1.5 inches. Think about that. We have a circle more than 78 billion miles around, and our calculation of that distance would be off by perhaps less than the length of your little finger.


We can bring this down to home with our planet Earth. It is 7,926 miles in diameter at the equator. The circumference then is 24,900 miles. That's how far you would travel if you circumnavigated the globe (and didn't worry about hills, valleys, obstacles like buildings, rest stops, waves on the ocean, etc.). How far off would your odometer be if you used the limited version of pi above? It would be off by the size of a molecule. There are many different kinds of molecules, of course, so they span a wide range of sizes, but I hope this gives you an idea. Another way to view this is that your error by not using more digits of pi would be 10,000 times thinner than a hair!


Let's go to the largest size there is: the visible universe. The radius of the universe is about 46 billion light years. Now let me ask a different question: How many digits of pi would we need to calculate the circumference of a circle with a radius of 46 billion light years to an accuracy equal to the diameter of a hydrogen atom (the simplest atom)? The answer is that you would need 39 or 40 decimal places. If you think about how fantastically vast the universe is — truly far beyond what we can conceive, and certainly far, far, far beyond what you can see with your eyes even on the darkest, most beautiful, star-filled night — and think about how incredibly tiny a single atom is, you can see that we would not need to use many digits of pi to cover the entire range.
Read more from Marc Rayman on the Dawn Journal, where he writes monthly updates about the Dawn spacecraft currently exploring the dwarf planet Ceres to provide scientists with a window into the dawn of the solar system.
Can you use pi like a NASA scientist?
› Take the Pi in the Sky Challenge!
TAGS: Pi, Pi Day, Dawn, Voyager, Engineering, Science, Mathematics

---
Today, after spending 340 days aboard the International Space Station on a mission to better understand the bodily impacts of extended stays in space, NASA astronaut Scott Kelly will begin his return trip to Earth.
> See the NASA Television schedule for coverage of Kelly's return March 1-4
Kelly's mission is a key step in NASA's Journey to Mars, which aims to send American astronauts deeper into space and, eventually, all the way to Mars – on missions lasting more than 900 days.
To get astronauts to Mars, scientists and engineers won't only need to study how such a journey might affect the human body, but also invent new modes of transportation that can land astronauts on the Red Planet and then launch them back to Earth; find efficient ways to supply astronauts with food, water and oxygen; and develop systems for living and working on Mars.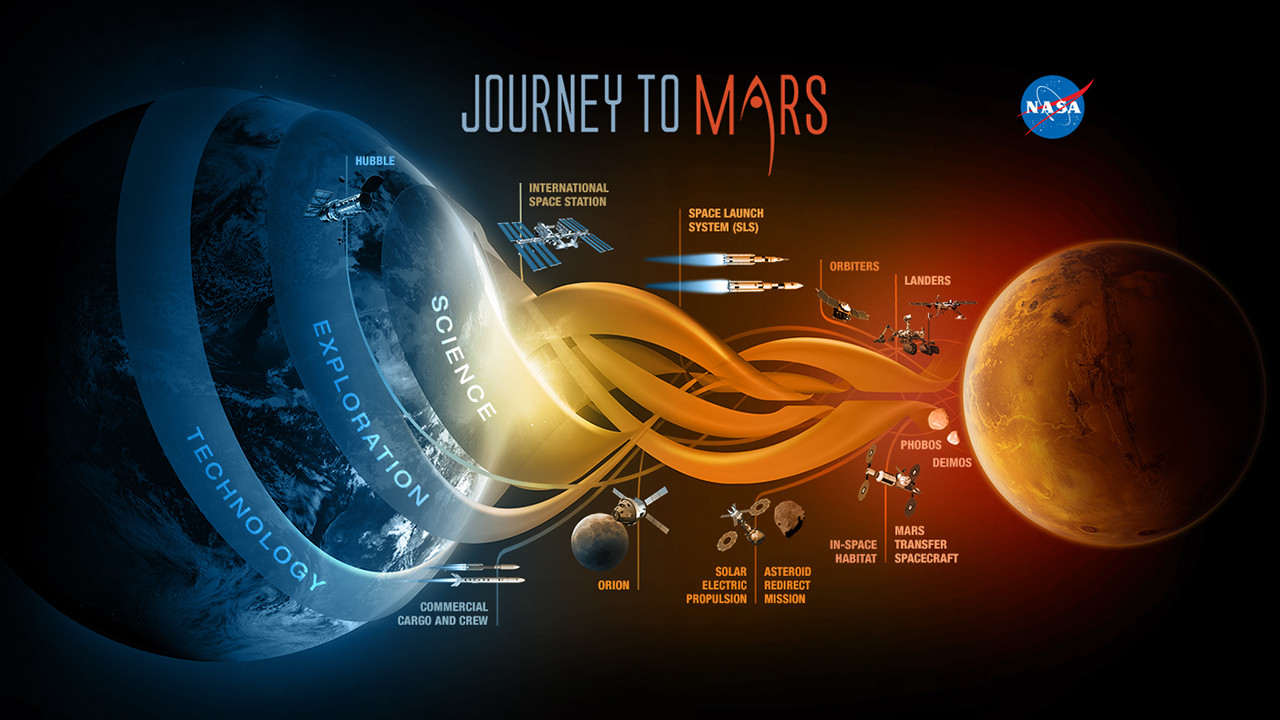 > See this infographic from NASA that shows what's in the works and the plans ahead for NASA's Journey to Mars
As a leading center for robotic exploration of the solar system, NASA's Jet Propulsion Laboratory may not seem like it has much to do with sending humans to Mars. But actually, JPL scientists and engineers are helping lay much of the groundwork (sometimes literally!) for NASA's Journey to Mars. The Curiosity, Spirit and Opportunity rovers as well as the Mars Reconnaissance Orbiter have spent years on and around Mars collecting science that may help identify a landing location for a human mission, determine the kinds of science that astronauts will do, and discover key info about surviving in the harsh environment. And a number of other missions and technologies being developed at JPL – Low-Density Supersonic Decelerator (LDSD), Mars 2020 and Mars Sample Return, to name a few – are helping to bring astronauts one small step closer to Mars.
Learn more about the Journey to Mars and get students involved with these activities and resources:
Lessons and Activities
Multimedia and Interactives
Websites
Blog

Join the Conversation
TAGS: Year in Space, Journey to Mars, Humans on Mars, Astronauts, Living in Space, Mars, Mars Missions

---
In honor of the first-ever International Day of Women and Girls in Science -- designated by the United Nations to take place each February 11 -- more than 150 women working in science, technology, engineering and mathematics at NASA's Jet Propulsion Laboratory posed for a photo in mission control.
To read some of their stories as well as those of JPL interns and fellows "daring mighty things," visit: