Jewel of the Solar System: Activity Guide
Overview
Take your afterschool youth on a journey of science and engineering to Saturn through literacy and creative arts with this "Jewel of the Solar System" afterschool program unit for grades 4–5. Designed for leaders with no science background, this unit explores how far Saturn is from the Sun and from Earth, and Saturn's size and location in the solar system. It allows the students to understand the unique structure of the magnificent rings, and it teaches about Saturn's moon Titan. The unit also exposes the students to engineering challenges much like those NASA engineers face in designing a robotic spacecraft and mission.
Beyond the science and engineering, "Jewel of the Solar System" contains several activities to help students make literacy and creative arts connections, and explore types of careers available at NASA and in the fields of science, technology, engineering, and mathematics (STEM). It introduces students to scientists currently working at NASA and those whose contributions have moved space exploration forward in the past. Because it is literacy-rich, this program unit can serve as a first bridge to science activities for leaders and youth more familiar and comfortable with literacy.
Jewel of the Solar System, adapted specifically for afterschool use from a NASA literacy unit for the classroom, provides:
Step-by-step instructions for 8 hands-on activities, divided into 22 distinct 40-minute sessions — a total of 15 hours of programming.
A connection to active robotic space exploration — the Cassini-Huygens mission to Saturn.
A materials list selected from off-the-shelf items from a typical afterschool site that are also "culturally accessible."
A connection to the classroom day through the Next Generation Science Standards and the Common Core Standards for Mathematics.
Youth-centered learning — the leader guides the students to wonder, question, and discover on their own.
Several activity styles to appeal to a variety of learners — journaling, art, reading, kinesthetic, and engineering design and model construction — with ideas for further exploration.
Experience for students to understand and use the processes of science and engineering, and develop their "habits of mind."
Development of teamwork and communication skills.
Conversation guides to aid the leader in conveying essential science and engineering concepts.
Questions and journaling activities that can provide an assessment of student and leader experience.
A culminating and assessment event for youth to share their experience with other students, their parents, and their community.
This program unit was pilot- and field-tested in several afterschool programs in New York City and Los Angeles, and staff made specific recommendations about what should be included to make the unit the most "user-friendly." Everything you need to know to do an activity is condensed into a 3- to 5-page format, followed by the materials to be photocopied or downloaded and printed.
This unit consists of eight activities:
Management
When beginning the Jewel of the Solar System unit, send home or email the family letter to alert family members to the theme and provide ideas for extending learning at home.
Each student creates and updates his or her own Saturn Discovery Log through which progress can be assessed as each activity is completed.
Plan ahead for the final culminating assessment activity, "Celebrating Saturn and Cassini," which will require space for displays and an audience, along with an invitation.
For the "Celebrating Saturn and Cassini" exhibition, students draw from the products they have created and the skills and knowledge they have gained to communicate their findings and discoveries about Saturn and the Cassini mission.
Background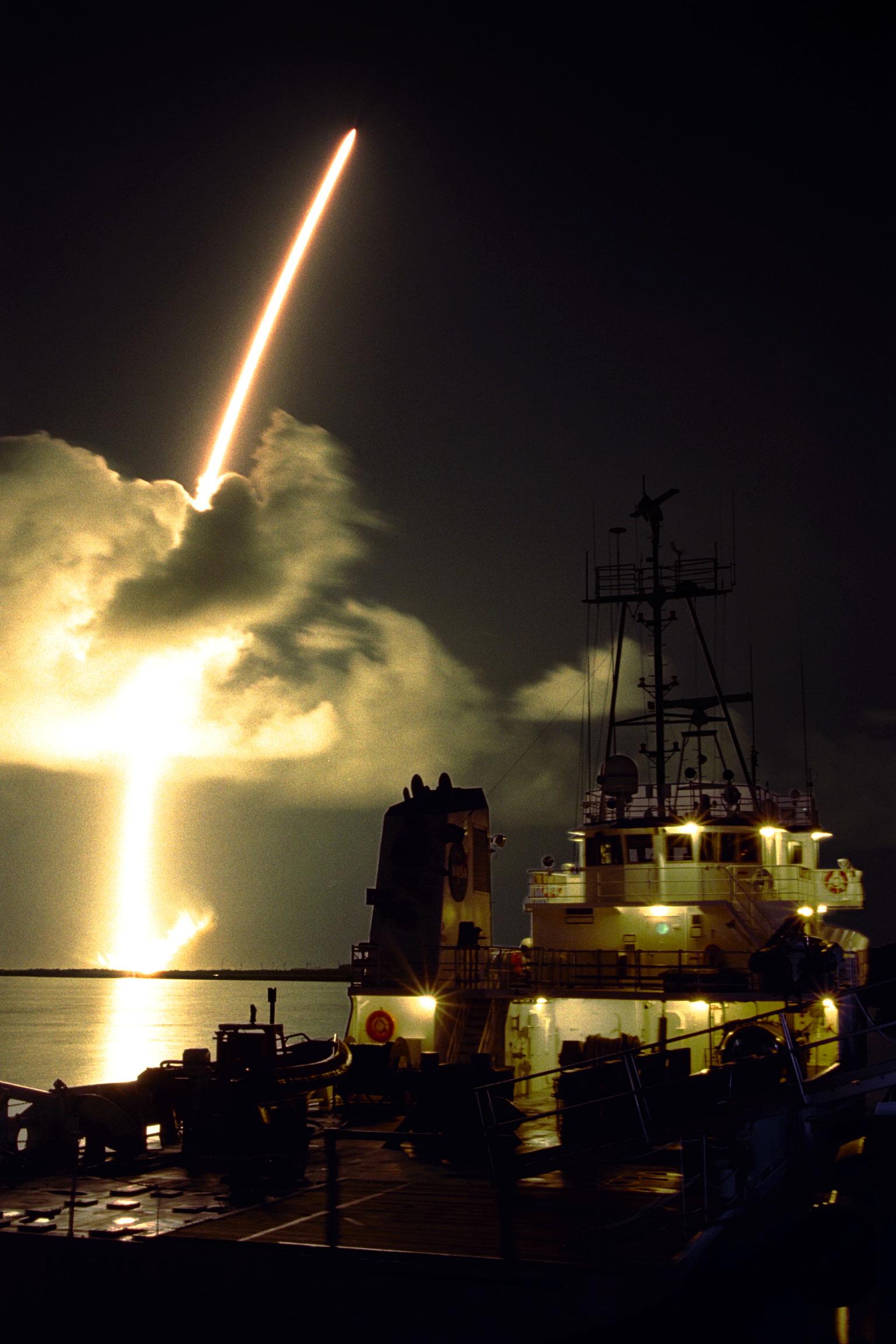 Kids love space, and their favorite planet is often the magnificent ringed "jewel of our solar system," Saturn.
Saturn is the sixth planet from our Sun and the second largest planet in our solar system (after Jupiter). Pressures and temperatures inside Saturn are so extreme that they cannot be duplicated here on Earth, and wind speeds can reach more than 1,100 miles per hour. Saturn's largest moon, Titan, holds secrets that include oceans of hydrocarbons and sunken mountain ranges. Not hospitable places — and yet, from earliest times, people have appreciated Saturn for its beauty and uniqueness. Saturn's striking ring system is not duplicated anywhere in our planetary neighborhood.
The Cassini-Huygens robotic mission, a partnership between NASA, the European Space Agency, and the Italian Space Agency, launched on Oct. 15, 1997, on a journey to study Saturn, its rings, and its moons. The vehicles for this extraordinary mission are the Cassini Orbiter, named for Jean-Dominique Cassini, and the Huygens Probe, named for Christiaan Huygens. The Cassini mission brought these space vehicles on an interplanetary path of exploration. When the Huygens Probe landed on Titan on January 14, 2005, it was the first landing of a human-made object in the outer solar system. The Cassini Orbiter is the first human-made satellite to orbit Saturn.
The Cassini Orbiter continues to send back information and pictures from Saturn. The Cassini status countdown clock tells when the Cassini spacecraft will end its mission by diving into Saturn's atmosphere. The Cassini website houses the latest pictures, videos, and news from this fascinating world and its moons.
Be sure, as you use this unit, to share the spirit of exploration, the wealth of information, and the excitement of discovery of Cassini's journey at Saturn!
As you begin the "Jewel of the Solar System" program unit, you can copy the family letter to send home with students to help their families support children's curiosity.
Procedures
Storyline

Activity

Activity Type

Sessions / Length

Science

Make & Take

Skills & Fun for the Kids

What do I already know?
Part 1– What Do I See When I Picture Saturn?
Journaling, art, team observation
2 @ 40 min each
Observing, wondering and forming conclusions like a scientist;
Learning about claims and evidence.
Decorated Saturn Discovery Log

Make observations fun. Learn Saturn vocabulary.

Size and distance in the solar system
Part 2 – Where Are We in the Solar System?
Kinesthetic walk, art
3 @ 30 - 40 min each
Solar system scale (size and distance)
Solar system scale model poster
Take a walk in a solar system model to experience its vast size.
What do Saturn and its moons look like?
Part 3 – Discovering Saturn: The Real "Lord of the Rings"
Reading, journaling, group discussion, game, art
4 @ 40 min each
Observing Saturn's appearance and that of its moons.
Saturn poster
Play a game and make a team poster of new knowledge.
Saturn from the outside in
Part 4 – Saturn's Fascinating Features
Journaling, art
2 @ 40 min each
The internal and surface properties of Saturn and its rings
Multi-layered 3D book on Saturn
Decorate and compose their own 3D book of Saturn facts.
Engineering: Designing and building a spacecraft
Part 5 – My Spacecraft to Saturn
Hands-on model engineering
4 @ 40 min each
Think like engineers to design and build a spacecraft.
Design team drawing, spacecraft model
Brainstorm, plan, build, and present.
Saturn's moon Titan through the eyes of a spacecraft
Part 6 – All About Titan and the Huygens Probe
Art, creative writing
2 @ 40 min each
Learn about Titan;
Learn about the probe's path to Titan (orbit insertion and drop).


Drawing and personalized story as a spacecraft
Imagine themselves as a spacecraft and write a fictional story with facts.
Engineering: Tackling the challenges of space
Part 7 – Drop Zone! Design and Test a Probe
Hands-on model engineering
4 @ 40 min each
Work with the challenges of designing a parachute and probe to safely land.
Team build of a parachute and probe
Use creativity and problem solving skills to design and drop a parachuted spacecraft.
A visual representation of our understanding of Saturn
Part 8 –Celebrating Saturn and Cassini
Art, communication, presentation
1 or more @ 40 min each, plus event
Use science and engineering skills of integration and presentation of knowledge.
Create a display, event, or skit to present Saturn
Use imagination and creativity to present Saturn to their community.
Discussion
What have you heard about Saturn?
Why are we (i.e., humans, NASA, etc.) interested in Saturn?
How can we discover more about Saturn?