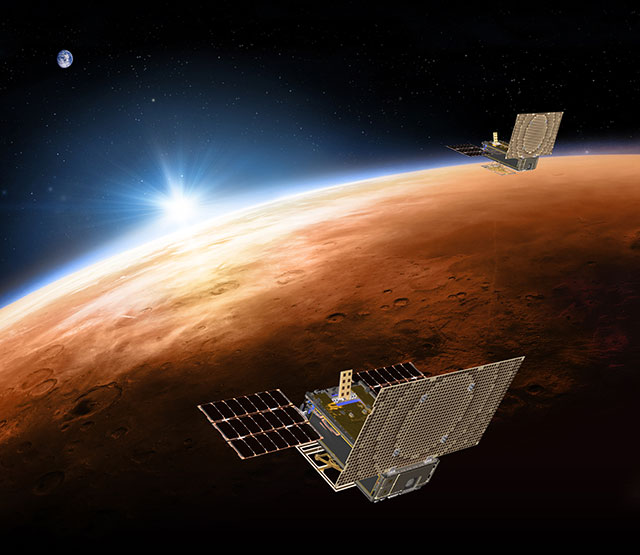 Illustration of MarCo-A and MarCo-B flying over Mars
A technology demonstration called Mars Cube One (MarCO) is the first deep space use of the miniature, modular "CubeSat" spacecraft design. The pair of briefcase-sized spacecraft -- MarCO-A and B -- launched on the same rocket as InSight. They have already completed a number of risky deep space navigation and communication experiments. During InSight's landing, they will attempt to relay the spacecraft's data as it descends to the Martian surface.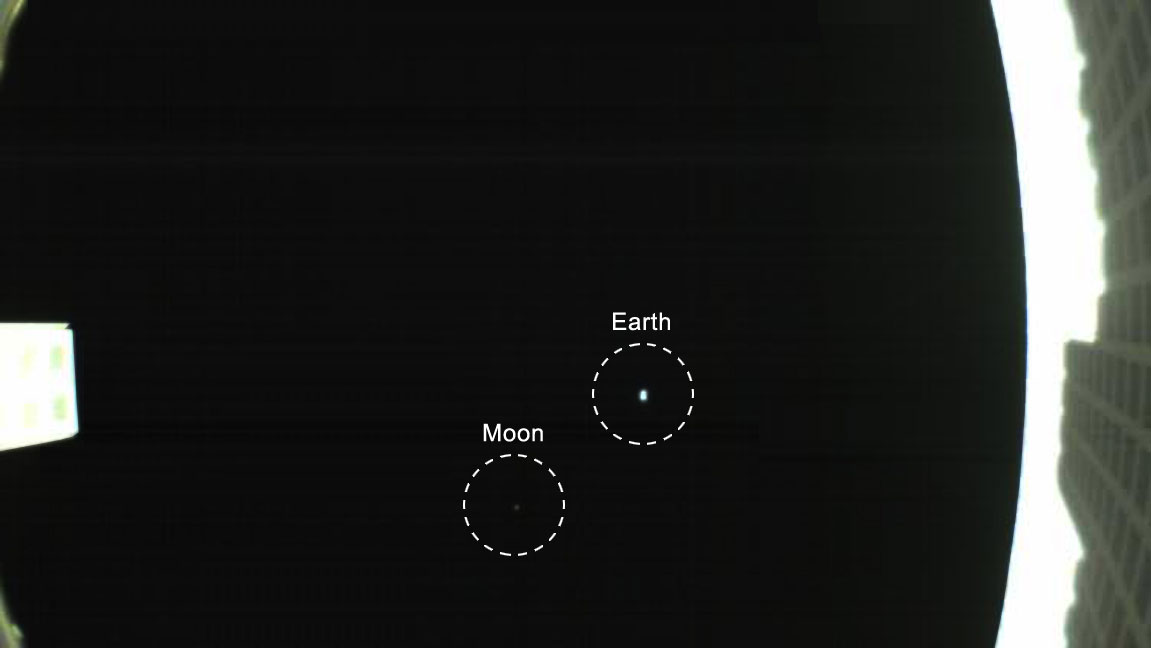 The first image captured by one of NASA's Mars Cube One (MarCO) CubeSats. The image, which shows both the CubeSat's unfolded high-gain antenna at right and the Earth and its Moon in the center, was taken by MarCO-B on May 9, 2018.
Achievements to date
MarCO has already achieved a number of impressive firsts for CubeSats:
They've successfully tested several experimental technologies, including their radios, high-gain antennas and propulsion systems
They became the first CubeSats to fly to deep space, providing images of Earth and its moon along the way
They performed the first trajectory correction maneuvers by CubeSats, each steering toward Mars