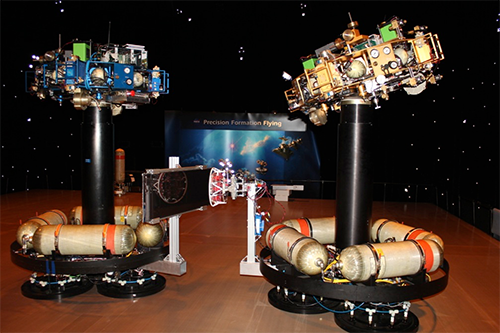 A hovercraft is a device that moves by floating on a cushion of air.
NASA uses hovercraft to test spacecraft and the ways they need to move. This is because the objects we put in space experience hardly any friction – and the same is true of hovercraft.
Friction is the force that makes it so materials or objects have a hard time moving. So when friction is low, objects can move around pretty well without getting slowed down or stuck.
The image above shows the Formation Control Testbed at NASA's Jet Propulsion Laboratory. It works kind of like a giant air-hockey table. But instead of pucks, the objects sliding around are spacecraft suspended on pillows of air – hovercraft. This reduced-friction environment lets the spacecraft move with ease, much like they will in space.
You can make your own hovercraft using simple supplies!