Rad Reflection: A 'Pi in the Sky' Math Challenge
Overview
The "Pi in the Sky" math challenge gives students a chance to take part in recent discoveries and upcoming celestial events, all while using math and pi just like NASA scientists and engineers. In this problem from the 10th set, students use pi to compare the area of the Hubble Space Telescope and Webb Telescope's primary mirror.
Background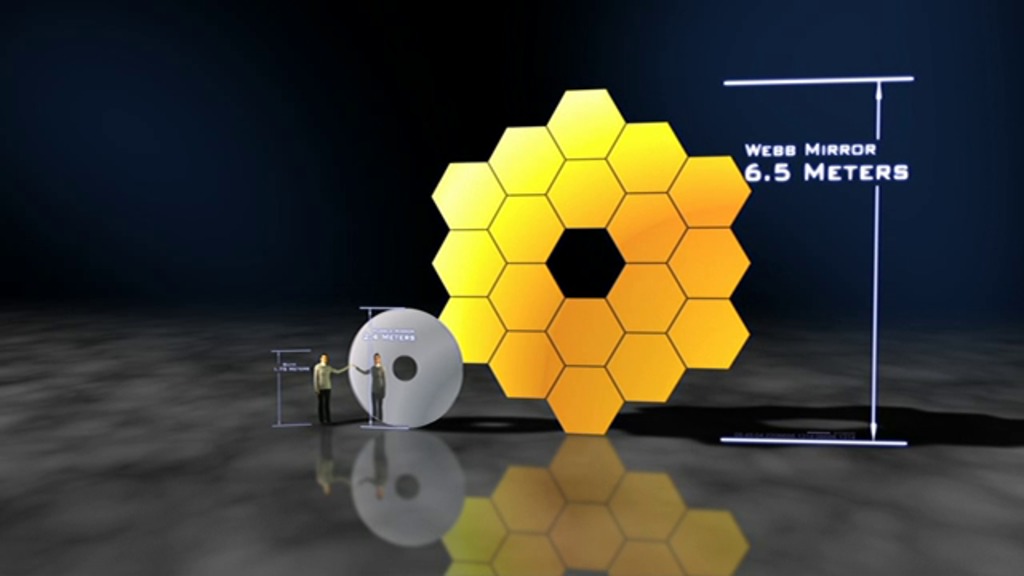 Rad Reflection
When NASA launched the Hubble Space Telescope in 1990, scientists hoped that the telescope, with its large mirror and sensitivity to ultraviolet, visible, and near-infrared light, would unlock secrets of the universe from an orbit high above the atmosphere. Indeed, their hope became reality. Hubble's discoveries, which are made possible in part by its mirror, rewrote astronomy textbooks. In 2022, the next great observatory, the James Webb Space Telescope, began exploring the infrared universe with an even larger mirror from a location beyond the orbit of the Moon. In Rad Reflection, students use pi to gain a new understanding of our ability to peer deep into the cosmos by comparing the area of Hubble's primary mirror with the one on Webb.
Procedures
Rad Reflection
The James Webb Space Telescope was designed to look back at some of the earliest galaxies in the universe. To capture light from these distant and faint objects, the telescope must be very sensitive. Webb uses 18 hexagonal mirrors that combine to form a massive primary mirror with a surface area of 26.4 m2. This large mirror allows the telescope to collect incredibly faint infrared light and reflect it onto four onboard science instruments, like the Mid-Infrared Instrument, or MIRI. This science instrument can reveal stars hidden within gas and dust clouds and tell scientists about the materials that make up distant galaxies.
Launched in 1990, the Hubble Space Telescope changed our understanding of the universe when it began operations using a primary mirror that had a diameter of just 2.4 meters.
How much bigger is the area of Webb's primary mirror than Hubble's?
› Learn more about the James Webb Space Telescope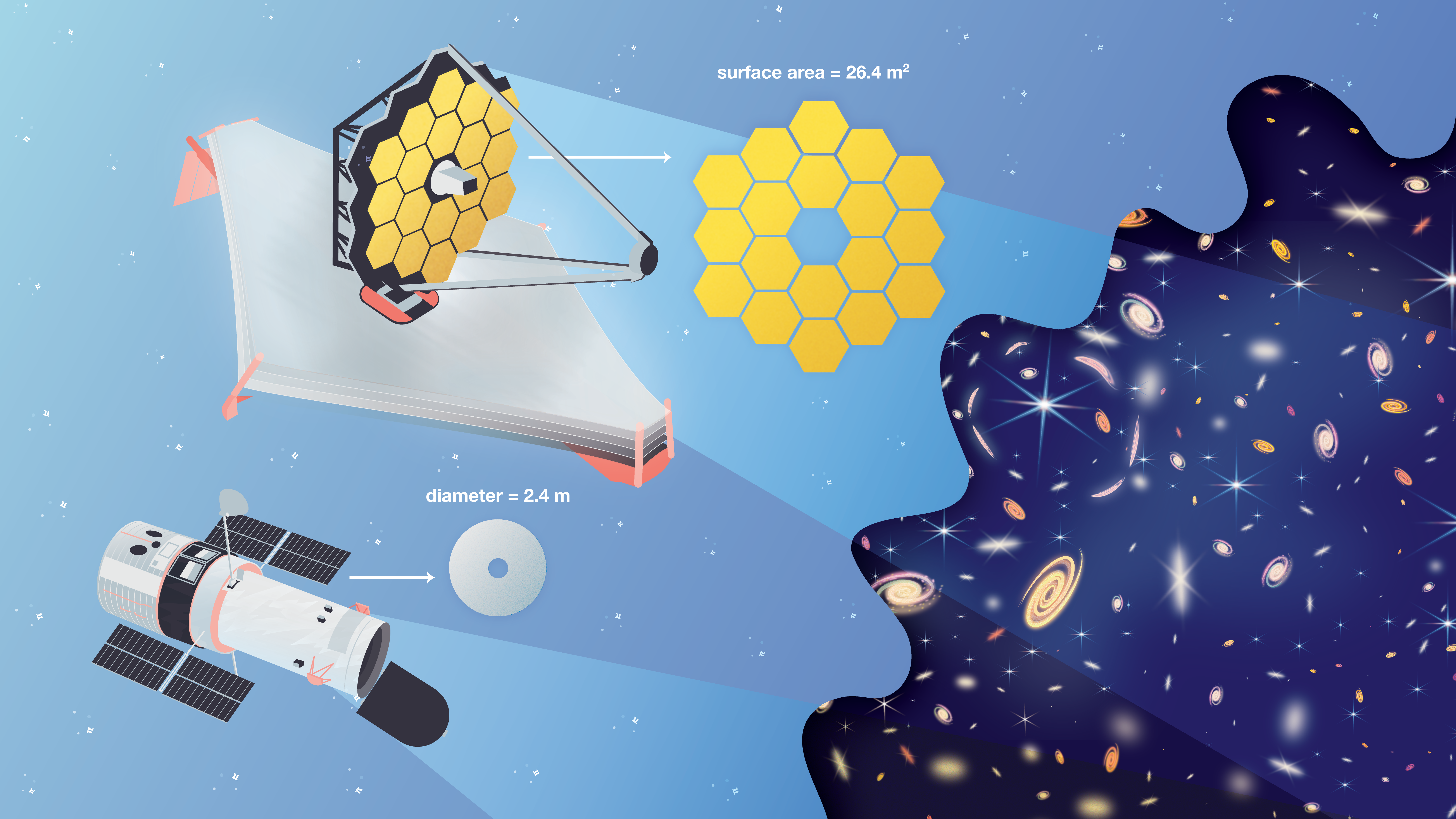 NASA's Universe of Learning materials are based upon work supported by NASA under award number NNX16AC65A to the Space Telescope Science Institute, working in partnership with Caltech/IPAC, Center for Astrophysics | Harvard & Smithsonian, and the Jet Propulsion Laboratory.
Assessment