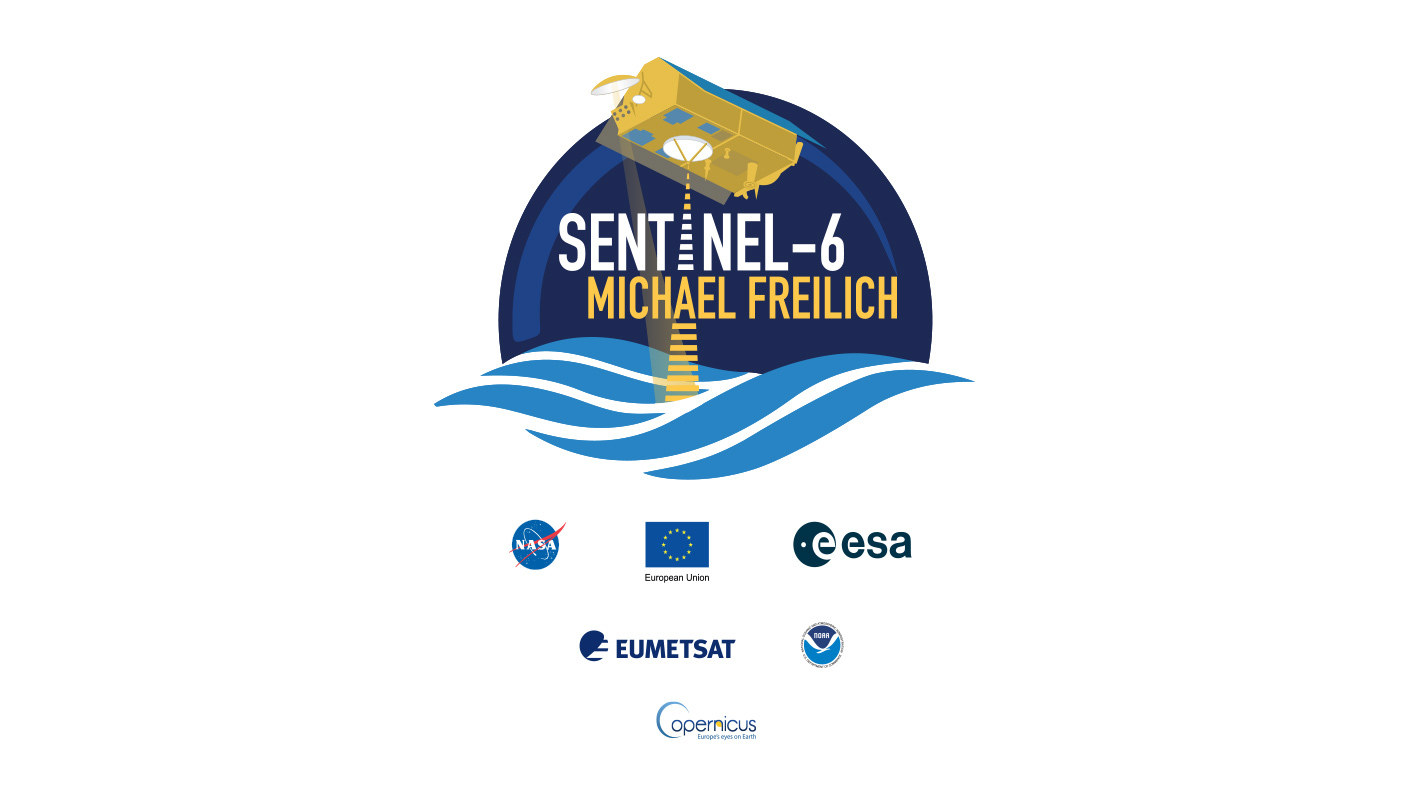 Rising seas are one of the most distinctive and potentially devastating effects of Earth's warming climate. Measuring and understanding changes in sea level allows us to assess the vulnerability of coastal cities and towns to flooding as we look toward the future. Precise sea level measurements can also be used to track ocean currents, which transport heat from one part of the planet to another, which in turn influence Earth's energy budget and weather patterns.
An uninterrupted series of satellites has collected sea level measurements for nearly 30 years. And now, a joint U.S.-European effort will launch the next spacecraft to take on the mantle of monitoring sea surface height: The Sentinel-6 Michael Freilich satellite will collect the most accurate global data yet on sea level and how it changes over time. The spacecraft will also collect precise data of atmospheric temperature and humidity that will help improve weather forecasts and climate models.
The Sentinel-6/Jason-CS (Continuity of Service) mission consists of two identical satellites that will be launched five years apart. The first spacecraft is Sentinel-6 Michael Freilich, named for the former director of NASA's Earth Science Division, Dr. Michael Freilich. He was a pioneer in oceanography from space and dedicated his career to better understanding the Earth, with the goal of improving the lives of those who call it home. Sentinel-6 Michael Freilich will launch from Vandenberg Air Force Base in California no earlier than Nov. 10, 2020. Its twin satellite, Sentinel-6B, is slated for liftoff in 2025.
Both satellites will measure sea level down to a few centimeters for 90% of the world's oceans. The data they collect will add to a long-term dataset that began with a joint U.S.-French effort called TOPEX/Poseidon that launched in 1992. The sea level monitoring effort continued with Jason-1, OSTM/Jason-2, and Jason-3, which launched in 2016 and is currently operational.
Update: As of Nov. 3, the launch is targeted for no earlier than Nov. 21, 2020. Additional updates can be found on the mission's blog.