---
As we count down to landing on February 18, learn how, why, and what Perseverance will explore on Mars, plus find out about an exciting opportunity for you and your students to join in the adventure!
---
In the News
On Feb. 18, NASA's Perseverance Mars rover is scheduled to touch down on the Red Planet after a seven-month flight from Earth. Only the fifth rover to land on the planet, Perseverance represents a giant leap forward in our scientific and technological capabilities for exploring Mars and the possibility that life may have once existed on the Red Planet.
Here, you will:
Why It's Important
You might be wondering, "Isn't there already a rover on Mars?" The answer is yes! The Curiosity rover landed on Mars in 2012 and has spent its time on the Red Planet making fascinating discoveries about the planet's geology and environment – setting the stage for Perseverance. So, why send another rover to Mars? The lessons we've learned from Curiosity coupled with advancements in technology over the last decade are allowing us to take the next big steps in our exploration of Mars, including looking for signs of ancient microbial life, collecting rock samples to bring to Earth one day, and setting the stage for a potential future human mission to the Red Planet.
More specifically, the Perseverance Mars rover has four science objectives:
Identify past environments on Mars that could have supported microbial life
Seek signs of ancient microbial life within the rocks and soil using a new suite of scientific instruments
Collect rock samples of interest to be stored on the surface for possible return by future missions
Pave the way for human exploration beyond the Moon
With these science objectives in mind, let's take a look at how the mission is designed to achieve these goals – from its science-rich landing site, Jezero Crater, to its suite of onboard tools and technology.
How It Works
Follow the Water
While present-day Mars is a cold, barren planet, science suggests that it was once very similar to Earth. The presence of clay, dried rivers and lakes, and minerals that formed in the presence of water provide extensive evidence that Mars once had flowing water at its surface. As a result, a mission looking for signs of ancient life, also known as biosignatures, should naturally follow that water. That's because water represents the essential ingredient for life as we know it on Earth, and it can host a wide variety of organisms.
This is what makes Perseverance's landing site in Jezero Crater such a compelling location for scientific exploration. The crater was originally formed by an ancient meteorite impact about 3.8 billion years ago, and it sits within an even larger, older impact basin. The crater also appears to have once been home to an ancient lake fed by a river that formed the delta where Perseverance will begin its exploration, by exploring the foot of the river delta.
Tools of the Trade
Once Perseverance has successfully landed, it will begin its scientific exploration with the assistance of an array of tools, also known as science instruments.
Like its predecessor, Perseverance will have a number of cameras – 23, in fact! – serving as the eyes of the rover for scientists and engineers back on Earth. Nine of these cameras are dedicated to mobility, or tracking the rover's movements; six will capture images and videos as the rover travels through the Martian atmosphere down to the surface, a process known as entry, descent, and landing; and seven are part of the science instrumentation.
Navcam, located on the mast (or "head") of the rover, will capture images to help engineers control the rover. Meanwhile, Mastcam-Z, also on the rover's mast, can zoom in, focus, and take 3D color pictures and video at high speed to allow detailed examination of distant objects. A third camera, Supercam, fires a small laser burst to excite compounds on the surface and determine their composition using spectroscopy. Supercam is also equipped with a microphone. This microphone (one of two on the rover) will allow scientists to hear the pop the laser makes upon hitting its target, which may give scientists additional information about the hardness of the rock.
Leaning more toward chemistry, the Planetary Instrument for X-Ray Lithochemistry (PIXL) will allow us to look at the composition of rocks and soil down to the size of a grain of salt. Elements respond to different types of light, such as X-rays, in predictable ways. So by shining an X-ray on Martian rocks and soil, we can identify elements that may be part of a biosignature.
Meanwhile, a device called SHERLOC will look for evidence of ancient life using a technique called Deep UV Raman spectroscopy. Raman spectroscopy can help scientists see the crystallinity and molecular structure of rocks and soil. For example, some molecules and crystals luminesce, or emit light, when exposed to ultraviolet – similar to how a blacklight might be used to illuminate evidence in a crime scene. Scientists have a good understanding of how chemicals considered key to life on Earth react to things like ultraviolet light. So, SHERLOC could help us identify those same chemicals on Mars. In other words, it can contribute to identifying those biosignatures we keep talking about.
Rounding out its role as a roving geologist on wheels, Perseverance also has instruments for studying beneath the surface of Mars. An instrument called the Radar Imager of Mars Subsurface Experiment (RIMFAX) will use ground-penetrating radar to analyze depths down to about 100 feet (30 meters) below the surface. Mounted on the rear of the rover, RIMFAX will help us understand geological features that can't be seen by the other cameras and instruments.
The rover's suite of instruments demonstrates how multiple scientific disciplines – chemistry, physics, biology, geology, and engineering – work in concert to further our understanding of Mars and help scientists uncover whether life ever existed on the Red Planet.
Next Generation Tech
At NASA, scientists and engineers are always looking to push the envelope and, while missions such as Perseverance are ambitious in themselves, they also provide an opportunity for NASA to test new technology that could be used for future missions. Two excellent examples of such technology joining Perseverance on Mars are MOXIE and the first ever Mars helicopter, Ingenuity.
MOXIE stands for the Mars Oxygen In-Situ Resource Utilization Experiment. Operating at 800 degrees Celsius, MOXIE takes in carbon dioxide (CO2) from the thin Martian atmosphere and splits those molecules into pure oxygen using what is called a catalyst. A catalyst is a chemical that allows for reactions to take place under conditions they normally wouldn't. MOXIE provides an incredible opportunity for NASA to create something usable out of the limited resources available on Mars. Over the duration of the rover's mission, MOXIE will run for a total of one hour every time it operates, distributed over the course of the prime mission timeframe, to determine whether it can reliably produce breathable oxygen. The goal of operating this way is to allow scientists to determine the performance across a variety of environmental conditions that a dedicated, human-mission-sized oxygen plant would see during operations - day versus night, winter versus summer, etc. Oxygen is of great interest for future missions not just because of its necessity for future human life support on Mars, but also because it can be used as a rocket propellant, perhaps allowing for future small-scale sample return missions to Earth.
The Mars Ingenuity helicopter is likewise an engineering first. It is a technology demonstration to test powered flight on Mars. Because the Martian atmosphere is so thin, flight is incredibly difficult. So, the four-pound (1.8-kilogram), solar powered helicopter is specially designed with two, four-foot (1.2-meter) long counter-rotating blades that spin at 2,400 rotations per minute. In the months after Perseverance lands, Ingenuity will drop from the belly of the rover. If all goes well, it will attempt test flights of increasing difficulty, covering incrementally greater heights and distances for about 30 days. In the future, engineers hope flying robots can allow for a greater view of the surrounding terrain for robotic and human missions alike.
Teach It
The process of landing on Mars with such an advanced mission is no doubt an exciting opportunity to engage students across all aspects of STEM – and NASA wants to help teachers, educators and families bring students along for the adventure with the Mission to Mars Student Challenge. This challenge will lead students through designing and building a mission to Mars with a guided education plan and resources from NASA, joining in live stream Q&As with experts, and sharing student work with a worldwide audience. The challenge culminates on Feb. 18, when students can land their missions along with the Perseverance Mars rover!
Register on Eventbrite to receive:
A guided five-week education plan for elementary, middle, and high school students with standards-aligned STEM lessons and activities from NASA. Plans are flexible with your schedule and can be completed in whole or in part or in any sequence.
A weekly newsletter with links to tips and resources related to the mission phase of the week.
Video conversations with mission scientists and engineers highlighting how their work relates to what students are learning – plus, ideas to kick-start the weekly challenge.
Opportunities to participate in Q&As with mission experts and submit student questions and work that could be featured during NASA broadcasts leading up to and on landing day.
Learn more about the challenge and explore additional education resources related to the Perseverance Mars rover mission at https://go.nasa.gov/mars-challenge
Watch the Landing
The next chapter of Perseverance's journey takes place on Feb. 18 at 12 p.m. PST (3 p.m. EST), when the mission reaches Mars after seven months of travelling through space. Join NASA as we countdown to landing with online events for teachers, students, and space enthusiasts! The landing day broadcast can be seen on NASA TV and the agency's website starting at 11:15 a.m. PST (2:15 p.m. EST). For a full listing of online events leading up to and on landing day, visit the mission's Watch Online page.
Follow landing updates on NASA's Twitter, Facebook and Instagram accounts.
Explore More
More Resources From NASA
TAGS: Mars, Perseverance, Mars 2020, Science, Engineering, Robotics, Educators, Teachers, Students, Teachable Moments, Teach, Learn, Mars Landing
---
Learn about the mission and find out how to make classroom connections to NASA Earth science – plus explore related teaching and learning resources.
---
In the News
A new spacecraft that will collect vital sea-surface measurements for better understanding climate change and improving weather predictions is joining the fleet of Earth science satellites monitoring our changing planet from space. A U.S.-European partnership, the Sentinel-6 Michael Freilich satellite continues a long tradition of collecting scientific data from Earth orbit. It's named in honor of NASA's former Earth Science Division director and a leading advocate for ocean measurements from space.
Read on to find out how the mission will measure sea-surface height for the next 10 years and provide atmospheric data to help better predict weather. Plus, find out how to watch the launch online and explore related teaching resources to bring NASA Earth science into the classroom and incorporate sea level data into your instruction.
How It Works
The Sentinel-6 Michael Freilich satellite is designed to measure sea-surface height and improve weather predictions. Once in orbit, it will be able to measure sea-surface height – with accuracy down to the centimeter – over 90% of the world's oceans every 10 days. It will do this using a suite of onboard science tools, or instruments.
To measure sea-surface height, a radar altimeter will send a pulse of microwave energy to the ocean's surface and record how long it takes for the energy to return. The time it takes for the signal to return varies depending on the height of the ocean – a higher ocean surface results in a shorter return time, while a lower ocean surface results in a longer return time. A microwave radiometer will measure delays that take place as the signal travels through the atmosphere to correct for this effect and provide an even more precise measurement of sea-surface height.
To measure atmospheric data, Sentinel-6 Michael Freilich is equipped with the Global Navigation Satellite System - Radio Occultation, or GNSS-RO, instrument, which will measure signals from GPS satellites – the same ones you use to navigate on Earth. As these satellites move below or rise above the horizon from Sentinel-6 Michael Freilich's perspective, their signals slow down, change frequency and bend as a result of the phenomenon known as refraction. Scientists can use these changes in the GPS signal to measure small shifts in temperature, moisture content, and density in the atmosphere. These measurements can help meteorologists improve weather forecasts.
Why It's Important
Scientists from around the world have been collecting sea level measurements for more than a century. The data – gathered from tide gauges, sediment cores, and space satellites – paint a clear picture: sea level is rising. Looking at the average height of the sea across the planet, we see that in the last 25 years global sea level has been rising an average of 0.13 inches (3.3 mm) per year. This average is increasing each year (in the 2000s, it was 0.12 inches, or 3.0 mm, per year) as is the rate at which it's increasing. That means that sea level is rising, and it's rising faster and faster. Since 1880, global sea level has risen more than eight inches (20 cm). By 2100, it is projected to rise another one to four feet (30 to 122 cm).
Measuring sea level from space provides scientists with global measurements of Earth's oceans in a matter of days, including areas far from shore where measurements aren't practical or possible. Starting in 1992 with the launch of the TOPEX/Poseidon mission, the record of sea level measurements from space has continued uninterrupted, providing an increasingly detailed picture of Earth's rising seas. The Sentinel-6 Michael Freilich satellite – and its twin, which will launch in 2025 – will extend those measurements to 2030, allowing scientists to continue collecting vital information about Earth's changing oceans and climate.
Unlike previous satellites that measured sea level, Sentinel-6 Michael Freilich has the capability to measure sea level variations more accurately near coastlines, giving scientists insight into changes that can have direct impacts on communities and livelihoods, such as commercial fishing and ship navigation.
With rising seas already impacting people and communities, it's important to understand not just how much seas are rising, but also where and how quickly they are rising. Data from instruments on Sentinel-6 Michael Freilich can be combined with data from other satellites to get a clearer picture of what's contributing to sea level rise and where. For example, by looking at the satellite's radar altimeter measurements along with gravity measurements from the GRACE-FO mission, scientists can better determine how melting ice and thermal expansion are contributing to sea level rise. And by tracking the movement of warm water (which stands taller than cold water), scientists can better predict the rapid expansion of hurricanes.
Watch the Launch
Scheduled to launch at 9:17 a.m. PST (12:17 p.m. EST) on November 21, Sentinel-6 Michael Freilich will launch atop a SpaceX Falcon 9 rocket from Vandenberg Air Force Base in California.
Watch a live broadcast of the launch from the Vandenberg Air Force Base on NASA TV and the agency's website. Visit the Sentinel-6 Michael Freilich website to explore more news about the mission. Follow launch updates on NASA's Twitter, Facebook and Instagram accounts.
Teach It
Make classroom connections to NASA Earth science with lessons about rising seas, thermal expansion and ice melt, data collection and graphing, and engineering. Plus explore independent activities and experiments students can do at home, video playlists, and more:
Explore More
Recursos en Español
TAGS: Teachable Moments, Educators, Teachers, Parents, K-12 Education, Launch, Mission, Earth, Satellite, Earth Science, Climate Change, Sentinel-6 Michael Freilich, Sea Level, Sea Level Rise,
---
Whether your school will be welcoming students back to campus in the upcoming school year or you're preparing for remote instruction, the Education Office at NASA's Jet Propulsion Laboratory has several resources you and your students can use to launch back into STEM.
Resources for Teachers
On July 30, NASA launched the Perseverance Mars rover and its companion Ingenuity – the first helicopter designed to fly on the Red Planet. With the two officially on their journey to Mars for a scheduled landing in February 2021, now is a great time to catch up with our new education webinar series, Teaching Space With NASA. In our first three webinars, NASA experts and education specialists introduced Perseverance, offered a look at the engineering behind the rover, and shared some of the exciting science goals for the mission. Visit the Teaching Space With NASA page to watch recordings of the webinars, download a certificate of participation, and explore a cache of resources you can use in your instruction.
During the 2020-21 school year, we'll be continuing the series, offering monthly live-stream presentations from NASA scientists and engineers, hosted by JPL education specialists. Teaching Space With NASA live streams are open to all audiences, including informal educators and students. Join us for our next live stream on August 19 all about what's next for NASA Mars exploration. Register to join the Q&A at the link below. (Note: You do not need to register to watch – only to ask questions.)
Educators will also have a chance to take a deeper dive into the topic and associated educational resources with our interactive, virtual workshops. Attendance at virtual workshops is limited, so be sure to keep an eye out for new events announced to our email subscribers. Subscribe for "JPL Education Updates" here and check the Events page for the latest workshops.
Also, be sure to keep an eye out for new additions to our searchable catalog of nearly 200 standards-aligned STEM activities in the Teach section of this website. In addition to new lessons, some of your favorite existing lessons will now include tips for virtual instruction, as well as links to projects that students can do independently or with the help of family members.
Resources for Students
Learning Space with NASA at Home features standards-based activities students can do at home with inexpensive materials they may already have on hand. The page also features video tutorials (available with subtitles en Español) and an FAQ for families working with students at home. Check back as new activities featuring the latest NASA missions and science are added throughout the school year.
Explore More
TAGS: Educators, Teachers, K-12 Education, STEM, Educator Resources, Lessons, Student Activities, Parents, Webinars, Workshops
---
Update: July 6, 2020 – Due to processing delays in preparations to unite the spacecraft with the rocket, the first launch attempt will be no earlier than July 30 at 4:50 a.m. PDT (7:50 a.m. EDT). The launch period has been expanded to Aug. 15. Dates updated below. › Read more
---
Perseverance, NASA's most advanced Mars rover yet, is scheduled to leave Earth for its seven-month journey to the Red Planet this summer.

Only the fifth NASA rover destined for Mars, Perseverance is designed to build on the work and scientific discoveries of its predecessors. Find out more about the rover's science goals and new technologies below. Plus, learn how you can bring the exciting engineering and science of this mission to students with lessons and DIY projects covering topics like biology, geology, physics, mathematics, engineering, coding and language arts.
Why It's Important
Perseverance may look similar to Curiosity – the NASA rover that's been exploring Mars since 2012 – but the latest rover's new science instruments, upgraded cameras, improved onboard computers and new landing technologies make it uniquely capable of accomplishing the science goals planned for the mission.
Looking for signs of habitability
The first of the rover's four science goals deals with studying the habitability of Mars. The mission is designed to look for environments that could have supported life in the past.
Perseverance will land in Jezero Crater, a 28-mile-wide (45-kilometer-wide) crater that scientists believe was once filled with water. Data from orbiters at the Red Planet suggest that water once flowed into the crater, carrying clay minerals from the surrounding area, depositing them in the crater and forming a delta. We find similar conditions on Earth, where the right combination of water and minerals can support life. By comparing these to the conditions we find on Mars, we can better understand the Red Planet's ability to support life. The Perseverance rover is specially designed to study the habitability of Mars' Jezero Crater using a suite of scientific instruments, or tools, that can evaluate the environment and the processes that influence it.
Seeking signs of ancient life
The rover's second science goal is closely linked with its first: Perseverance will seek out evidence that microbial life once existed on Mars in the past. In doing so, the mission could make progress in understanding the origin, evolution and distribution of life in the universe – the scientific field known as astrobiology.
It's important to note that the rover won't be looking for present-day life. Instead, its instruments are designed to look for clues left behind by ancient life. We call those clues biosignatures. A biosignature might be a pattern, object or substance that was created by life in the past and can be identified by certain properties, such as chemical composition, mineralogy or structure.
To better understand if a possible biosignature is really a clue left behind by ancient life, we need to look for biosignatures and study the habitability of the environment. Discovering that an environment is habitable does not automatically mean life existed there and some geologic processes can leave behind biosignature-like signs in non-habitable environments.
Collecting samples
Perseverance's third science goal is to gather samples of Martian rocks and soil. The rover will leave the samples on Mars, where future missions could collect them and bring them back to Earth for further study.
Scientists can learn a lot about Mars with a rover like Perseverance that can take in situ (Latin for "on-site") measurements. But examining samples from Mars in full-size laboratories on Earth can provide far more information about whether life ever existed on Mars than studying them on the Martian surface.
Perseverance will take the first step toward making a future sample return possible. The rover is equipped with special coring drill bits that will collect scientifically interesting samples similar in size to a piece of chalk. Each sample will be capped and sealed in individual collection tubes. The tubes will be stored aboard the rover until the mission team determines the best strategic locations on the planet's surface to leave them. The collection tubes will stay on the Martian surface until a potential future campaign collects them for return to Earth. NASA and the European Space Agency are solidifying concepts for the missions that will complete this campaign.
Preparing for future astronauts
Like the robotic spacecraft that landed on the Moon to prepare for the Apollo astronauts, the Perseverance rover's fourth science goal will help pave the way for humans to eventually visit Mars.
Before humans can set foot on the Red Planet, we need to know more about conditions there and demonstrate that technologies needed for returning to Earth, and survival, will work. That's where MOXIE comes in. Short for Mars Oxygen In-Situ Resource Utilization Experiment, MOXIE is designed to separate oxygen from carbon dioxide (CO2) in Mars' atmosphere. The atmosphere that surrounds the Red Planet is 96% CO2. But there's very little oxygen – only 0.13%, compared with the 21% in Earth's atmosphere.
Oxygen is a crucial ingredient in rocket fuel and is essential for human survival. MOXIE could show how similar systems sent to Mars ahead of astronauts could generate rocket fuel to bring astronauts back to Earth and even create oxygen for breathing.
Flying the first Mars helicopter
Joining the Perseverance rover on Mars is the first helicopter designed to fly on another planet. Dubbed Ingenuity, the Mars Helicopter is a technology demonstration that will be the first test of powered flight on another planet.
The lightweight helicopter rides to Mars attached to the belly of the rover. After Perseverance is on Mars, the helicopter will be released from the rover and will attempt up to five test flights in the thin atmosphere of Mars. After a successful first attempt at lifting off, hovering a few feet above the ground for 20 to 30 seconds and landing, the operations team can attempt incrementally higher and longer-distance flights. Ingenuity is designed to fly for up to 90 seconds, reach an altitude of 15 feet and travel a distance of nearly 980 feet. Sending commands to the helicopter and receiving information about the flights relayed through the rover, the helicopter team hopes to collect valuable test data about how the vehicle performs in Mars' thin atmosphere. The results of the Mars Helicopter's test flights will help inform the development of future vehicles that could one day explore Mars from the air. Once Ingenuity has completed its technology demonstration, Perseverance will continue its mission on the surface of the Red Planet.
How It Works
Before any of that can happen, the Perseverance Mars rover needs to successfully lift off from Earth and begin its journey to the Red Planet. Here's how the launch is designed to ensure that the spacecraft and Mars are at the same place on landing day.
About every 26 months, Mars and Earth are at points in their orbits around the Sun that allow us to launch spacecraft to Mars most efficiently. This span of time, called a launch period, lasts several weeks. For Perseverance, the launch period is targeted to begin at 4:50 a.m. PDT (7:50 a.m. EDT) on July 30 and end on Aug. 15. Each day, there is a launch window lasting about two hours. If all conditions are good, we have liftoff! If there's a little too much wind or other inclement weather, or perhaps engineers want to take a look at something on the rocket during the window, the countdown can be paused, and teams will try again the next day.
Regardless of when Perseverance launches during this period, the rover will land on Mars on Feb. 18, 2021, at around 12:30 PST. Engineers can maintain this fixed landing date because when the rover launches, it will go into what's called a parking orbit around Earth. Depending on when the launch happens, the rover will coast in the temporary parking orbit for 24 to 36 minutes. Then, the upper stage of the rocket will ignite for about seven minutes, giving the spacecraft the velocity it needs to reach Mars.
Like the Curiosity rover, Perseverance will launch from Launch Complex 41 at Cape Canaveral Air Force Station in Florida on an Atlas V 541 rocket – one of the most powerful rockets available for interplanetary spacecraft.
Watch a live broadcast of the launch from the Kennedy Space Center on NASA TV and the agency's website. Visit the Perseverance rover mission website to explore a full listing of related virtual events and programming, including education workshops, news briefings and conversations with mission experts. Follow launch updates on NASA's Twitter, Facebook and Instagram accounts.
Teach It
The launch of NASA's next Mars rover and the first Mars Helicopter is a fantastic opportunity to engage students in real-world problem solving across the STEM fields. Check out some of the resources below to see how you can bring NASA missions and science to students in the classroom and at home.
Virtual Education Workshops
Lessons for Educators
Activities for Students
Explore More
TAGS: Mars, Mars 2020, Perseverance, Mars Rover, launch, Teach, teachers, educators, parents, lessons, activities, resources, K-12, STEM, events, students, science, engineering
---
Update: March 16, 2020 – The answers to the 2020 NASA Pi Day Challenge are here! View the illustrated answer key (also available as a text-only doc).
---
In the News
Our annual opportunity to indulge in a shared love of space exploration, mathematics and sweet treats has come around again! Pi Day is the March 14 holiday that celebrates the mathematical constant pi – the number that results from dividing any circle's circumference by its diameter.
Besides providing an excuse to eat all varieties of pie, Pi Day gives us a chance to appreciate some of the ways NASA uses pi to explore the solar system and beyond. You can do the math for yourself – or get students doing it – by taking part in the NASA Pi Day Challenge. Find out below how to test your pi skills with real-world problems faced by NASA space explorers, plus get lessons and resources for educators.
How It Works
The ratio of any circle's circumference to its diameter is equal to pi, which is often rounded to 3.14. But pi is what is known as an irrational number, so its decimal representation never ends, and it never repeats. Though it has been calculated to trillions of digits, we use far fewer at NASA.
Pi is useful for all sorts of things, like calculating the circumference and area of circular objects and the volume of cylinders. That's helpful information for everyone from farmers irrigating crops to tire manufacturers to soup-makers filling their cans. At NASA, we use pi to calculate the densities of planets, point space telescopes at distant stars and galaxies, steer rovers on the Red Planet, put spacecraft into orbit and so much more! With so many practical applications, it's no wonder so many people love pi!
In the U.S., 3.14 is also how we refer to March 14, which is why we celebrate the mathematical marvel that is pi on that date each year. In 2009, the U.S. House of Representatives passed a resolution officially designating March 14 as Pi Day and encouraging teachers and students to celebrate the day with activities that teach students about pi.
The NASA Pi Day Challenge
This year's NASA Pi Day Challenge poses four puzzlers that require pi to compare the sizes of Mars landing areas, calculate the length of a year for one of the most distant objects in the solar system, measure the depth of the ocean from an airplane, and determine the diameter of a distant debris disk. Learn more about the science and engineering behind the problems below or click the link to jump right into the challenge.
› Take the NASA Pi Day Challenge
› Educators, get the lesson here!
Mars Maneuver
Long before a Mars rover touches down on the Red Planet, scientists and engineers must determine where to land. Rather than choosing a specific landing spot, NASA selects an area known as a landing ellipse. A Mars rover could land anywhere within this ellipse. Choosing where the landing ellipse is located requires compromising between getting as close as possible to interesting science targets and avoiding hazards like steep slopes and large boulders, which could quickly bring a mission to its end. In the Mars Maneuver problem, students use pi to see how new technologies have reduced the size of landing ellipses from one Mars rover mission to the next.
Cold Case
In January 2019, NASA's New Horizons spacecraft sped past Arrokoth, a frigid, primitive object that orbits within the Kuiper Belt, a doughnut-shaped ring of icy bodies beyond the orbit of Neptune. Arrokoth is the most distant Kuiper Belt object to be visited by a spacecraft and only the second object in the region to have been explored up close. To get New Horizons to Arrokoth, mission navigators needed to know the orbital properties of the object, such as its speed, distance from the Sun, and the tilt and shape of its orbit. This information is also important for scientists studying the object. In the Cold Case problem, students can use pi to determine how long it takes the distant object to make one trip around the Sun.
Coral Calculus
Coral reefs provide food and shelter to many ocean species and protect coastal communities against extreme weather events. Ocean warming, invasive species, pollutants, and acidification caused by climate change can harm the tiny living coral organisms responsible for building coral reefs. To better understand the health of Earth's coral reefs, NASA's COral Reef Airborne Laboratory, or CORAL, mission maps them from the air using spectroscopy, studying how light interacts with the reefs. To make accurate maps, CORAL must be able to differentiate among coral, algae and sand on the ocean floor from an airplane. And to do that, it needs to calculate the depth of the ocean at every point it maps by measuring how much sunlight passes through the ocean and is reflected upward from the ocean floor. In Coral Calculus, students use pi to measure the water depth of an area mapped by the CORAL mission and help scientists better understand the status of Earth's coral reefs.
Planet Pinpointer
Our galaxy contains billions of stars, many of which are likely home to exoplanets – planets outside our solar system. So how do scientists decide where to look for these worlds? Using data gathered by NASA's Spitzer Space Telescope, researchers found that they're more likely to find giant exoplanets around young stars surrounded by debris disks, which are made up of material similar to what's found in the asteroid belt and Kuiper Belt in our solar system. Sure enough, after discovering a debris disk around the star Beta Pictoris, researchers later confirmed that it is home to at least two giant exoplanets. Learning more about Beta Pictoris' debris disk could give scientists insight into the formation of these giant worlds. In Planet Pinpointer, put yourself in the role of a NASA scientist to learn more about Beta Pictoris' debris disk, using pi to calculate the distance across it.
Participate
Join the conversation and share your Pi Day Challenge answers with @NASAJPL_Edu on social media using the hashtag #NASAPiDayChallenge
Blogs and Features
Related Lessons for Educators
Related Activities for Students
NOAA Video Series: Coral Comeback
Multimedia
Facts and Figures
Missions and Instruments
Websites
TAGS: K-12 Education, Math, Pi Day, Pi, NASA Pi Day Challenge, Events, Space, Educators, Teachers, Parents, Students, STEM, Lessons, Problem Set, Mars 2020, Perseverance, Curiosity, Mars rovers, Mars landing, MU69, Arrokoth, New Horizons, Earth science, Climate change, CORAL, NASA Expeditions, coral reefs, oceans, Spitzer, exoplanets, Beta Pictoris, stars, universe, space telescope
---
You may have noticed that there's an extra day on your calendar this year. That's not a typo; it's leap day! Leap day is another name for Feb. 29, a date that typically comes around every four years, during a leap year. Why doesn't Feb. 29 appear on the calendar every year? Read on to find out how the imperfect match between the length of a calendar year and Earth's orbit results in the need to make small adjustments to our calendar on a regular basis. Explore leap day resources for students, too.
The length of a year is based on how long it takes a planet to revolve around the Sun. Earth takes about 365.2422 days to make one revolution around the Sun. That's about six hours longer than the 365 days that we typically include in a calendar year. As a result, every four years we have about 24 extra hours that we add to the calendar at the end of February in the form of leap day. Without leap day, the dates of annual events, such as equinoxes and solstices, would slowly shift to later in the year, changing the dates of each season. After only a century without leap day, summer wouldn't start until mid-July!
But the peculiar adjustments don't end there. If Earth revolved around the Sun in exactly 365 days and six hours, this system of adding a leap day every four years would need no exceptions. However, Earth takes a little less time than that to orbit the Sun. Rounding up and inserting a 24-hour leap day every four years adds about 45 extra minutes to every four-year leap cycle. That adds up to about three days every 400 years. To correct for that, years that are divisible by 100 don't have leap days unless they're also divisible by 400. If you do the math, you'll see that the year 2000 was a leap year, but 2100, 2200 and 2300 will not be.
After learning more about leap years with this article from NASA's Space Place, students can do the math for themselves with this leap day problem set. Follow that up with writing a letter or poem to be opened on the next leap day. And since we've got an extra 24 hours this year, don't forget to take a little time to relax!
Explore More
Check out these related resources for kids from NASA Space Place:
TAGS: K-12 Education, Math, Leap Day, Leap Year, Events, Space, Educators, Teachers, Parents, Students, STEM, Lessons, Earth Science, Earth
---
Over the past four years in the Education Office at NASA's Jet Propulsion Laboratory, I have had the good fortune to work with amazing educators and their students across Southern California. While it's not always possible to visit schools in person, there are sometimes projects and curricula so unique that a visit is too hard to pass up. That was the case when the fifth-grade staff at Toluca Lake Elementary School in Los Angeles reached out to me. This team of teachers has long been implementing exciting science activities and programs not just for their students, but also for parents and the community at large. The team – made up of Dennis Hagensmith, Rick Lee and Hamilton Wyatt – shared some of their background with us, as well as tips for getting young students excited about science in and out of the classroom.
Tell us about your background. How long have you been teaching?
Hagensmith: I've been teaching for 32 years total, with 29 of them at Toluca Lake Elementary. I began my teaching career in a split fourth- and fifth-grade classroom and moved to sixth grade for several years. But I have spent most of my career working with fifth graders.
Lee: This is my seventh year teaching and my fourth year teaching fifth grade. I have also taught kindergarten and second grade. Although there are aspects of teaching primary grades that I miss, fifth grade is my favorite of the three because the standards students are working toward are so comprehensive. It keeps me interested and excited about learning along with my students.
Wyatt: I have taught for almost three years. Before that, I was a teacher's assistant and instructional aid for three years.
How do you use resources from NASA in the classroom?
Hagensmith: I have used NASA resources to create hands-on lessons measuring the relative size of our solar system, to prepare a salad demonstrating the Sun's mass, to make bracelets with colored beads matching the chemical composition of the cosmos and assemble handmade telescopes.
Lee: Dennis and I recently attended an oceanography workshop put on by JPL that involved learning from teachers and researchers who had just completed cruises aboard the Exploration Vessel Nautilus. We were inspired to include similar activities leading up to and during an already-planned after-school screening of [the Netflix documentary] "Chasing Coral." The lesson complements other JPL lessons related to sea-level rise and global climate change.
Wyatt: Many of the JPL resources aren't just about science – they are generally thought-provoking activities. I use many of the activities pertaining to art because my students this year are artistically talented and curious.
How do you address the specific needs of your students and get the community involved in their education?
Hagensmith: Teaching in a low-income area, it is imperative that we find ways to make our families feel welcome and encourage academic excellence. Our goal is to create a school culture in which all realize their potential and make the most of their education. To that goal, we host a variety of parent and community nights each year, including Night of the Arts, Family Science Night, Family Reading Night, family writing workshops and Family Pi Night. The most popular of all of these is our annual Family Astronomy Night and Star Party. The evening always kicks off with a presentation from a visiting scientist, then families participate in a number of hands-on workshops. The most popular activity is often the telescopes provided by the Burbank Sidewalk Astronomers taking aim at various celestial objects.
This idea for the family events came about back in 2010 when I took a class at JPL with scientist Bonnie Burrati. The class inspired me to take steps to enhance my science instruction. We became a NASA partner school and began utilizing lessons from the NASA-JPL Education website. As a result of these lessons, two of our students – Ali Freas and Caitline Molina – were awarded a trip to NASA's Johnson Space Center in 2012 to participate in the Student Science Symposium. That year, we also presented NASA's "Space School Musical" at our annual Night of the Arts. I began doing the star party sometime around that era. Originally, it was just parents from my class and one guest presenter. As the years went by, we were able to recruit more teachers to host workshops and get speakers from JPL and UCLA. Last year, we had nearly 200 guests at the star party.
Lee: I really try to maximize the impact of field trips. Students bring study guides and circulate through the tour, working as investigators searching for information and formulating their own conclusions about the topic we're exploring. This approach is useful for focusing student attention on key concepts at a wide range of locations. Recently, we visited the ecosystems and Space Shuttle Endeavour exhibits at the California Science Center, we've seen art at the Getty and Los Angeles County Museum of Art, and we've built cultural understanding at Los Angeles Plaza and the California African American Museum.
Wyatt: Many students that come to me struggle with social-emotional skills and really need a jump-start on how to express themselves without feeling overwhelmed or picked on by other students. It is very important to me to begin by engaging with my students in a way that communicates that they can feel safe, comforted and empowered when they are in my class. All students have the ability to express themselves and still be strong scholars. I strive to help my students find that sweet spot in my classroom.
One thing teachers struggle with, especially in primary grades, is making science cross-curricular. How have you brought science into the everyday lesson?
Hagensmith: Part of my success as a teacher has come from letting students direct their own assessments. I believe students need to see that learning isn't done in isolation. Subjects are connected with one another and with real-world applications. Each activity is preceded by lessons providing a context for students' learning. For example, after reading a book, students may create a diorama, write a review for the school newspaper, dress as one of the characters and get interviewed by peers, make a presentation and so forth. This provides a vehicle for students to build upon their unique skills and interests.
Lee: I've found success especially with topics related to the environment. I completed the National Geographic Educator Certification program last year, and that experience made a huge impact on me personally and professionally. I highly recommend it to all educators. National Geographic resources, combined with those offered by NASA-JPL, are guaranteed to create highly engaging, cooperative learning opportunities for students across all disciplines.
---
Looking for ways to bring NASA STEM into your classroom or already have a great idea? The Education Office at NASA's Jet Propulsion Laboratory serves educators in the greater Los Angeles area. Contact JPL education specialist Brandon Rodriguez at brandon.rodriguez@jpl.nasa.gov.
TAGS: K-12 Education, Teachers, Educators, Resources, Lessons, Classroom, STEM, Professional Development
---
In the News
On Jan. 30, 2020, the venerable Spitzer Space Telescope mission will officially come to an end as NASA makes way for a next-generation observatory. For more than 16 years, Spitzer has served as one of NASA's four Great Observatories, surveying the sky in infrared. During its lifetime, Spitzer detected planets and signs of habitability beyond our solar system, returned stunning images of regions where stars are born, spied light from distant galaxies formed when the universe was young, and discovered a huge, previously-unseen ring around Saturn. Read on to learn more about this amazing mission and gather tools to teach your students that there truly is more than meets the eye in the infrared universe!
How It Worked
Human eyes can see only the portion of the electromagnetic spectrum known as visible light. This is because the human retina can detect only certain wavelengths of light through special photoreceptors called rods and cones. Everything we see with our eyes either emits or reflects visible light. But visible light is just a small portion of the electromagnetic spectrum. To "see" things that emit or reflect other wavelengths of light, we must rely on technology designed to sense those portions of the electromagnetic spectrum. Using this specialized technology allows us to peer into space and observe objects and processes we wouldn't otherwise be able to see.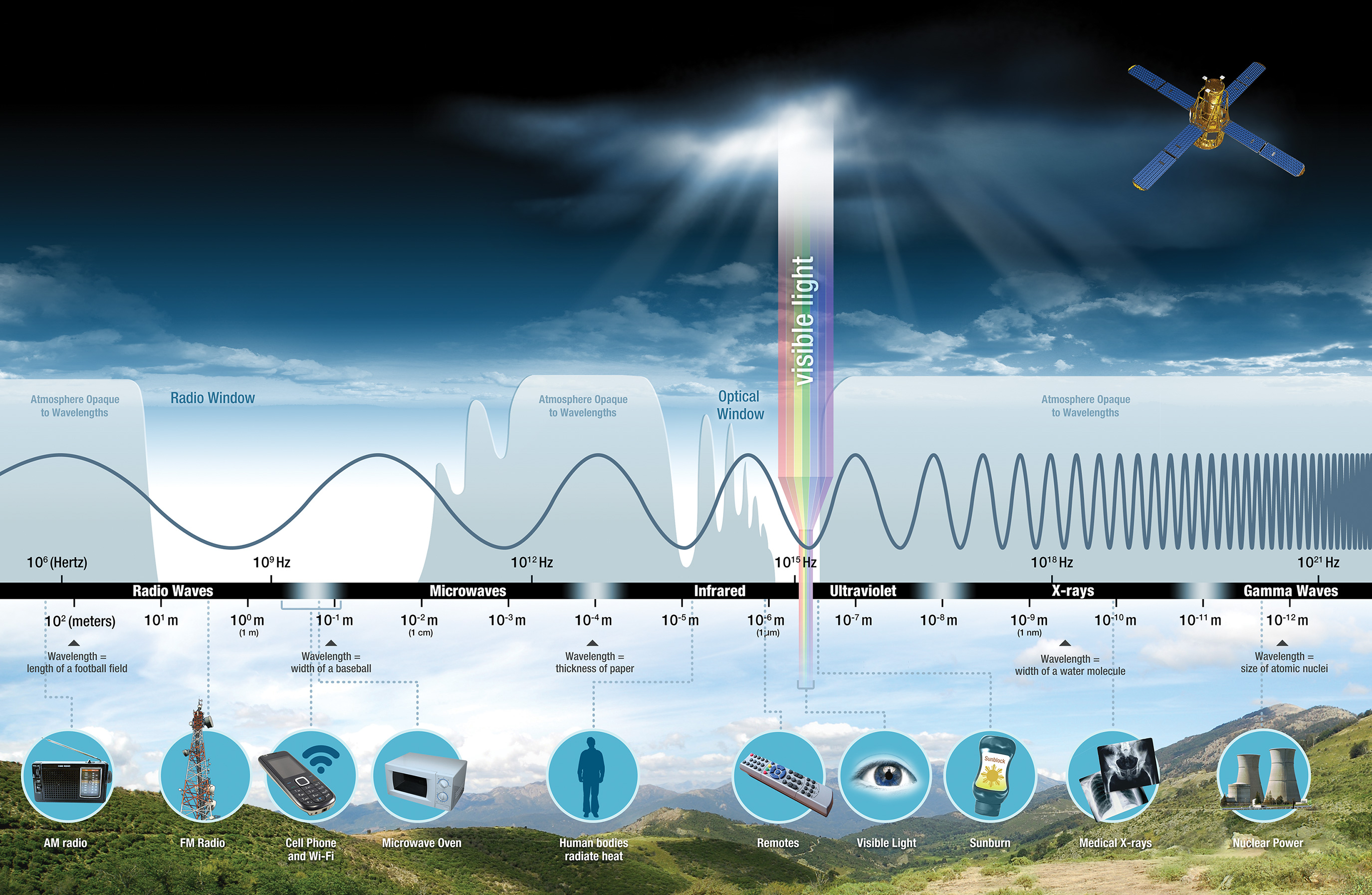 Infrared is one of the wavelengths of light that cannot be seen by human eyes. (It can sometimes be felt by our skin as heat if we are close enough to a strong source.) All objects that have temperature emit many wavelengths of light. The warmer they are, the more light they emit. Most things in the universe are warm enough to emit infrared radiation, and that light can be seen by an infrared-detecting telescope. Because Earth's atmosphere absorbs most infrared radiation, infrared observations of space are best conducted from outside the planet's atmosphere.
So, to get a look at space objects that were otherwise hidden from view, NASA launched the Spitzer Space Telescope in 2003. Cooled by liquid helium and capable of viewing the sky in infrared, Spitzer launched into an Earth-trailing orbit around the Sun, where it became part of the agency's Great Observatory program along with the visible-light and near-infrared-detecting Hubble Space Telescope, Compton Gamma-Ray Observatory and Chandra X-ray Observatory. (Keeping the telescope cold reduces the chances of heat, or infrared light, from the spacecraft interfering with its astronomical observations.)
Over its lifetime, Spitzer has been used to detect light from objects and regions in space where the human eye and optical, or visible-light-sensing, telescopes may see nothing.
Why It's Important
NASA's Spitzer Space Telescope has returned volumes of data, yielding numerous scientific discoveries.
Vast, dense clouds of dust and gas block our view of many regions of the universe. Infrared light can penetrate these clouds, enabling Spitzer to peer into otherwise hidden regions of star formation, newly forming planetary systems and the centers of galaxies.
Infrared astronomy also reveals information about cooler objects in space, such as smaller stars too dim to be detected by their visible light, planets beyond our solar system (called exoplanets) and giant molecular clouds where new stars are born. Additionally, many molecules in space, including organic molecules thought to be key to life's formation, have unique spectral signatures in the infrared. Spitzer has been able to detect those molecules when other instruments have not.
Stars are born from condensing clouds of dust and gas. These newly formed stars are optically visible only once they have blown away the cocoon of dust and gas in which they were born. But Spitzer has been able to see infant stars as they form within their gas and dust clouds, helping us learn more about the life cycles of stars and the formation of solar systems.
Infrared emissions from most galaxies come primarily from stars as well as interstellar gas and dust. With Spitzer, astronomers have been able to see which galaxies are furiously forming stars, locate the regions within them where stars are born and pinpoint the cause of the stellar baby boom. Spitzer has given astronomers valuable insights into the structure of our own Milky Way galaxy by revealing where all the new stars are forming.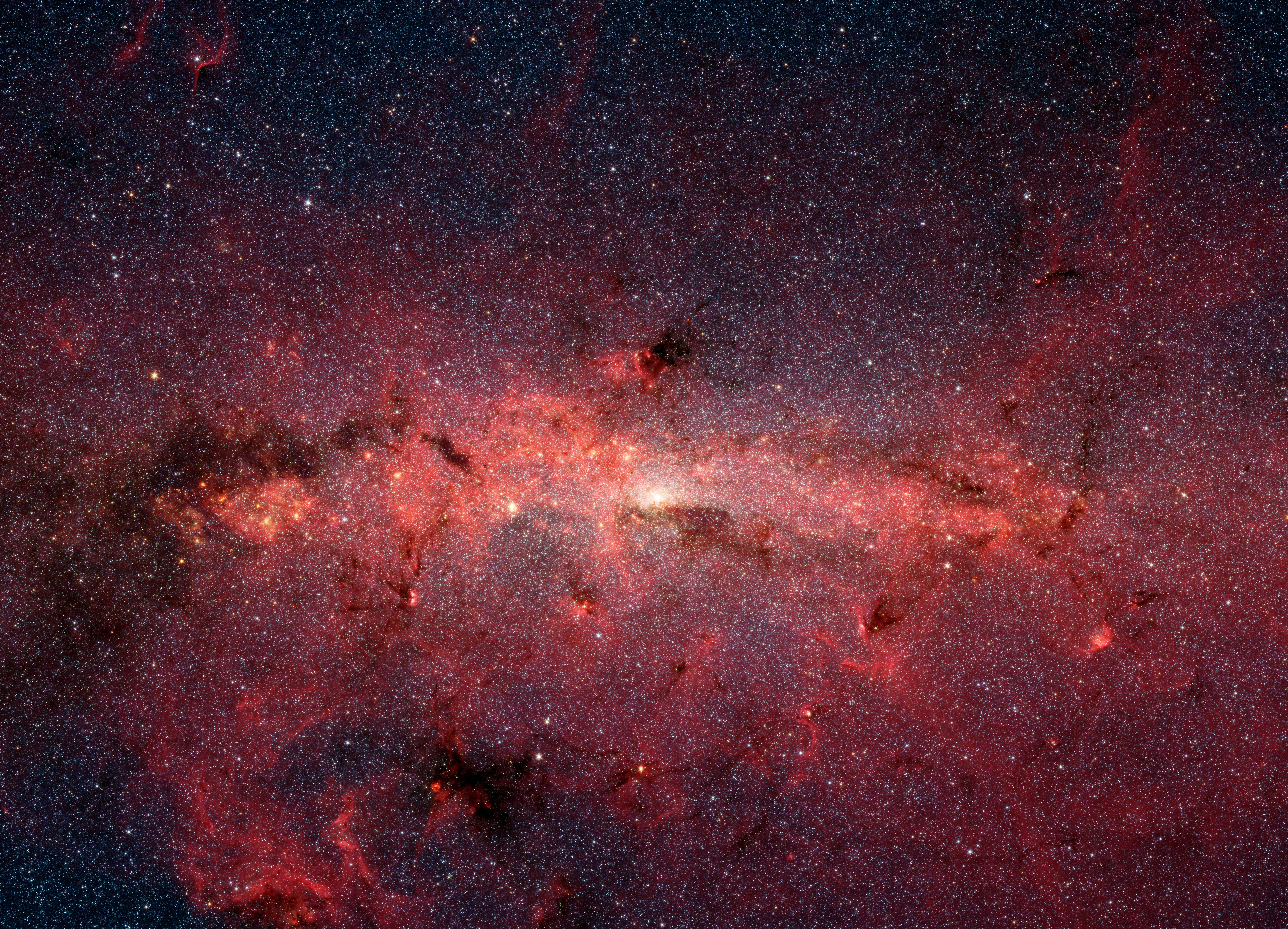 Spitzer marked a new age in the study of planets outside our solar system by being the first telescope to directly detect light emitted by these so-called exoplanets. This has made it possible for us to directly study and compare these exoplanets. Using Spitzer, astronomers have been able to measure temperatures, winds and the atmospheric composition of exoplanets – and to better understand their potential habitability. The discoveries have even inspired artists at NASA to envision what it might be like to visit these planets.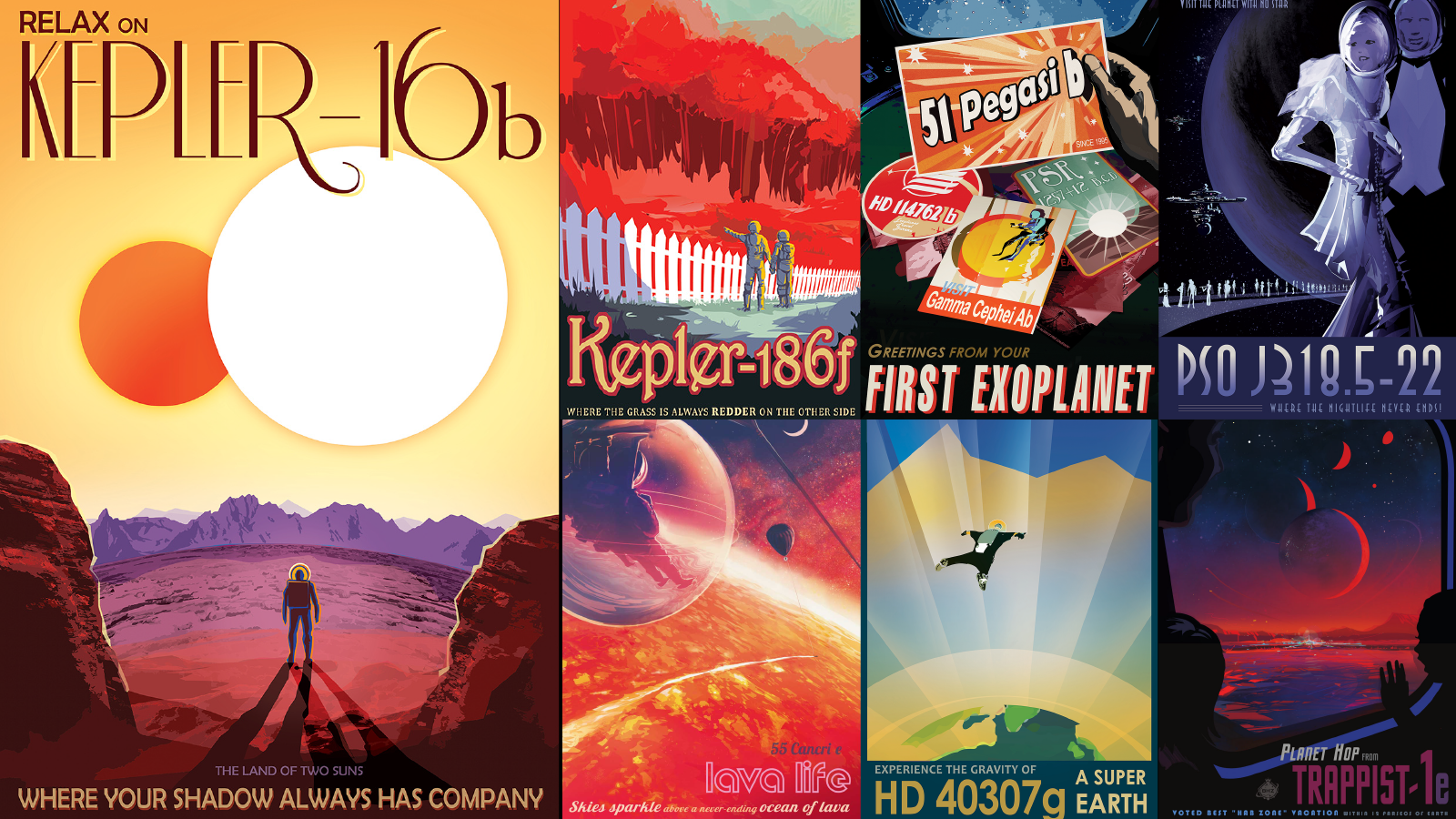 Data collected by Spitzer will continue to be analyzed for decades to come and is sure to yield even more scientific findings. It's certainly not the end of NASA's quest to get an infrared window into our stellar surroundings. In the coming years, the agency plans to launch its James Webb Space Telescope, with a mirror more than seven times the diameter of Spitzer's, to see the universe in even more detail. And NASA's Wide Field Infrared Survey Telescope, or WFIRST, will continue infrared observations in space with improved technology. Stay tuned for even more exciting infrared imagery, discoveries and learning!
Teach It
Use these lessons, videos and online interactive features to teach students how we use various wavelengths of light, including infrared, to learn about our universe:
Explore More
Also, check out these related resources for kids from NASA's Space Place:
TAGS: Teachable Moments, science, astronomy, K-12 education, teachers, educators, parents, STEM, lessons, activities, Spitzer, Space Telescope, Missions, Spacecraft, Stars, Galaxies, Universe, Infrared, Wavelengths, Spectrum, Light
---
Whether discovering something about our own planet or phenomena billions of miles away, NASA missions and scientists unveiled a vast universe of mysteries this past decade. And with each daring landing, visit to a new world and journey into the unknown came new opportunities to inspire the next generation of explorers. Read on for a look at some of NASA's most teachable moments of the decade from missions studying Earth, the solar system and beyond. Plus, find out what's next in space exploration and how to continue engaging students into the 2020s with related lessons, activities and resources.
1. Earth's Changing Climate
Rising sea levels, shrinking ice caps, higher temperatures and extreme weather continued to impact our lives this past decade, making studying Earth's changing climate more important than ever. During the 2010s, NASA and National Oceanic and Atmospheric Administration, or NOAA, led the way by adding new Earth-monitoring satellites to their fleets to measure soil moisture and study carbon dioxide levels. Meanwhile, satellites such as Terra and Aqua continued their work monitoring various aspects of the Earth system such as land cover, the atmosphere, wildfires, water, clouds and ice. NASA's airborne missions, such as Operation IceBridge, Airborne Snow Observatory and Oceans Melting Greenland, returned data on water movement, providing decision makers with more accurate data than ever before. But there's still more to be done in the future to understand the complex systems that make up Earth's climate and improve the scientific models that will help the world prepare for a warmer future. Using these missions and the science they're gathering as a jumping-off point, students can learn about the water cycle, build data-based scientific models and develop an understanding of Earth's energy systems.
Explore More
2. Teachable Moments in the Sky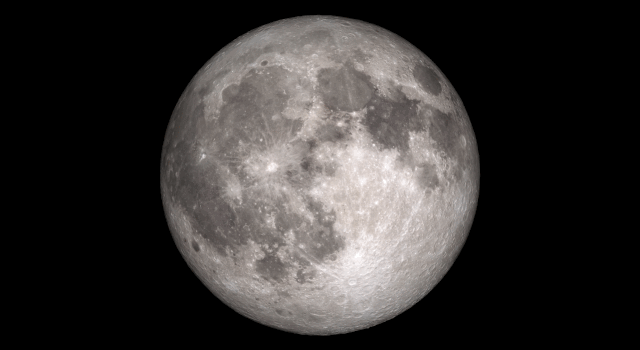 Astronomical events are a sure-fire way to engage students, and this past decade delivered with exciting solar and lunar eclipses that provided real-world lessons about the Sun, the Moon and lunar exploration. The total solar eclipse that crossed the U.S. in 2017 gave students a chance to learn about the dynamic interactions between the Sun and Moon, while brilliant lunar eclipses year after year provided students with lessons in lunar science. There's more to look forward to in the decade ahead as another solar eclipse comes to the U.S. in 2024 – one of nine total solar eclipses around the world in the 2020s. There will be 10 total lunar eclipses in the 2020s, but observing the Moon at any time provides a great opportunity to study celestial patterns and inspire future explorers. Using the lessons below, students can develop and study models to understand the size and scale of the Earth-Moon system, predict future Moon phases and engage in engineering challenges to solve problems that will be faced by future explorers on the Moon!
Explore More
3. Missions to Mars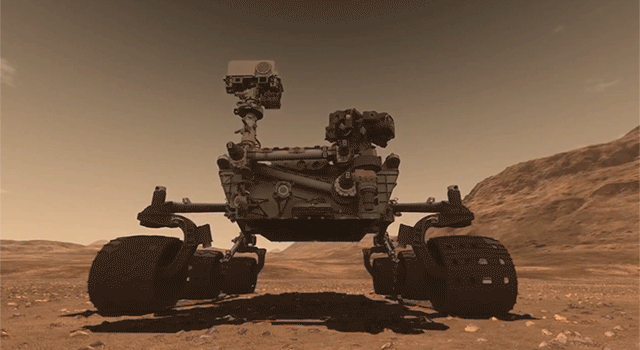 The past decade showed us the Red Planet in a whole new light. We discovered evidence that suggests Mars could have once supported ancient life, and we developed a better understanding of how the planet lost much of its atmosphere and surface water. The Opportunity rover continued exploring long past its expected lifespan of 90 days as NASA sent a larger, more technologically advanced rover, Curiosity, to take the next steps in understanding the planet's ability to support life. (Opportunity's nearly 15-year mission succumbed to the elements in 2019 after a global dust storm engulfed Mars, blocking the critical sunlight the rover needed to stay powered.) The InSight lander touched down in 2018 to begin exploring interior features of the Red Planet, including marsquakes, while high above, long-lived spacecraft like the Mars Reconnaissance Orbiter and Mars Odyssey were joined by NASA's MAVEN Orbiter, and missions from the European Space Agency and the Indian Space Research Organization. The next decade on Mars will get a kick-start with the July launch of the souped-up Mars 2020 rover, which will look for signs of ancient life and begin collecting samples designed to one day be returned to Earth. Mars provides students with countless opportunities to do some of the same engineering as the folks at NASA and design ideas for future Mars exploration. They can also use Mars as a basis for coding activities, real-world math, and lessons in biology and geology.
Explore More
4. Ocean Worlds and the Search for Life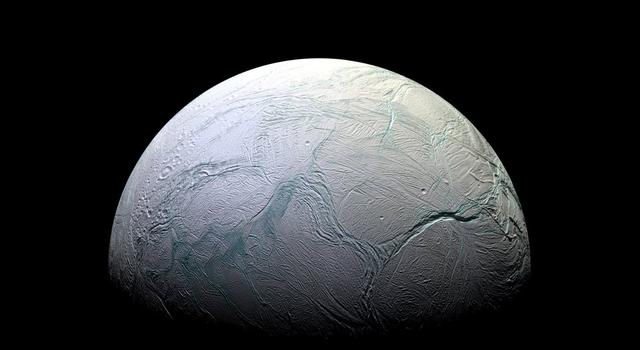 This decade marked the final half of the Cassini spacecraft's 13-year mission at Saturn, during which it made countless discoveries about the planet, its rings and its fascinating moons. Some of the most exciting findings highlighted new frontiers in our search for life beyond Earth. Cassini spotted geysers erupting from cracks in the icy shell of Saturn's moon Enceladus, suggesting the presence of an ocean below. At the moon Titan, the spacecraft peered through the hazy atmosphere to discover an Earth-like hydrologic cycle in which liquid methane and ethane take the place of water. Meanwhile, evidence for another ocean world came to light when the Hubble Space Telescope spotted what appear to be geysers erupting from the icy shell surrounding Jupiter's moon Europa. NASA is currently developing Europa Clipper, a mission that will explore the icy moon of Jupiter to reveal even more about the fascinating world. For students, these discoveries and the moons themselves provide opportunities to build scientific models and improve them as they learn more information. Students can also use math to calculate physical properties of moons throughout the solar system and identify the characteristics that define life as we know it.
Explore More
5. Asteroids, Comets and Dwarf Planets, Oh My!
The past decade was a big deal for small objects in space. NASA's Dawn mission started 2010 as a new arrival in the main asteroid belt. The next eight years saw Dawn explore the two largest objects in the asteroid belt, the giant asteroid Vesta and the dwarf planet Ceres. On its way to comet 67P/Churyumov-Gerasimenko, ESA's Rosetta mission (with contributions from NASA) flew by the asteroid Luticia in 2010. After more than two years at its destination – during which time it measured comet properties, captured breathtaking photos and deposited a lander on the comet – Rosetta's mission ended in dramatic fashion in 2016 when it touched down on 67P/Churyumov-Gerasimenko. In 2013, as scientists around the world eagerly anticipated the near-Earth flyby of asteroid Duende, residents of Chelyabinsk, Russia, got a surprising mid-morning wake-up call when a small, previously undetected asteroid entered the atmosphere, burned as a bright fireball and disintegrated. The team from NASA's OSIRIS-Rex mission wrapped up the decade and set the stage for discoveries in 2020 by selecting the site that the spacecraft will visit in the new year to collect a sample of asteroid Bennu for eventual return to Earth. And in 2022, NASA's Psyche mission will launch for a rendezvous with a type of object never before explored up close: a metal asteroid. The small objects in our solar system present students with chances to explore the composition of comets, use math to calculate properties such as volume, density and kinetic energy of asteroids, and use Newton's Laws in real-world applications, such as spacecraft acceleration.
Explore More
6. Uncovering Pluto's Mysteries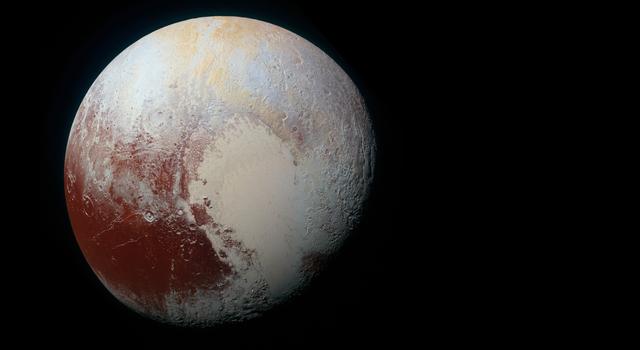 In 2015, after nearly a decade of travel, NASA's New Horizons spacecraft arrived at Pluto for its planned flyby and became the first spacecraft to visit the dwarf planet and its moons. The images and scientific data the spacecraft returned brought into focus a complex and dynamic world, including seas of ice and mountain ranges. And there's still more left to explore. But New Horizons' journey is far from over. After its flyby of Pluto, the spacecraft continued deep into the Kuiper Belt, the band of icy bodies beyond the orbit of Neptune. In 2019, the spacecraft flew by a snowman-shaped object later named Arrokoth. In the 2020s, New Horizons will continue studying distant Kuiper Belt objects to better understand their physical properties and the region they call home. The new information gathered from the Pluto and Arrokoth flybys provides students with real-life examples of the ways in which scientific understanding changes as additional data is collected and gives them a chance to engage with the data themselves. At the same time, New Horizons' long-distance voyage through the Solar System serves as a good launchpad for discussions of solar system size and scale.
Explore More
7. The Voyagers' Journey Into Interstellar Space
In 1977, two spacecraft left Earth on a journey to explore the outer planets. In the 2010s, decades after their prime mission ended, Voyager 1 and Voyager 2 made history by becoming the first spacecraft to enter interstellar space – the region beyond the influence of solar wind from our Sun. The Voyager spacecraft are expected to continue operating into the 2020s, until their fuel and power run out. In the meantime, they will continue sending data back to Earth, shaping our understanding of the structure of the solar system and interstellar space. The Voyagers can help engage students as they learn about and model the structure of the solar system and use math to understand the challenges of communicating with spacecraft so far away.
Explore More
8. The Search for Planets Beyond Our Solar System
It was only a few decades ago that the first planets outside our solar system, or exoplanets, were discovered. The 2010s saw the number of known exoplanets skyrocket in large part thanks to the Kepler mission. A space telescope designed to seek out Earth-sized planets orbiting in the habitable zone – the region around a star where liquid water could exist – Kepler was used to discover more than 2,600 exoplanets. Discoveries from other observatories and amateur astronomers added to the count, now at more than 4,100. In one of the most momentous exoplanet findings of the decade, the Spitzer telescope discovered that the TRAPPIST-1 system, first thought to have three exoplanets, actually had seven – three of which were in the star's habitable zone. With thousands of candidates discovered by Kepler waiting to be confirmed as exoplanets and NASA's latest space telescope, the Transiting Exoplanet Survey Satellite, or TESS, surveying the entire sky, the 2020s promise to be a decade filled with exoplanet science. And we may not have to wait long for exciting new discoveries from the James Webb Space Telescope, set to launch in 2021. Exoplanets are a great way to get students exploring concepts in science and mathematics. In the lessons linked to below, students use math to find the size and orbital period of planets, learn how scientists are using spectrometry to determine what makes up exoplanet atmospheres and more.
Explore More
9. Shining a Light on Black Holes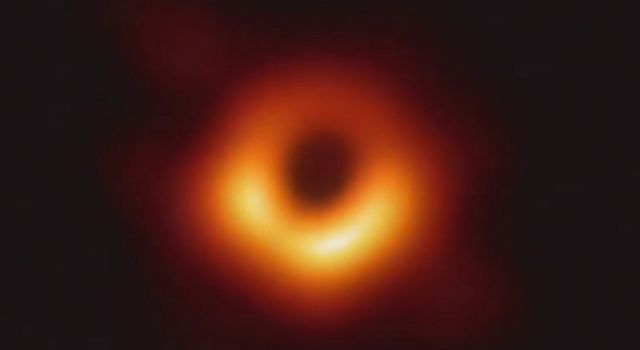 Even from millions and billions of light-years away, black holes made big news in the 2010s. First, a collision of two black holes 1.3 billion light-years away sent gravitational waves across the universe that finally reached Earth in 2015, where the waves were detected by the Laser Interferometer Gravitational-Wave Observatory, or LIGO. This was the first detection of gravitational waves in history and confirmed a prediction Einstein made 100 years earlier in his Theory of General Relativity. Then, in 2019, a team of researchers working on the Event Horizon Telescope project announced they had taken the first image capturing the silhouette of a black hole. To take the historic image of the supermassive black hole (named M87* after its location at the center of the M87 galaxy), the team had to create a virtual telescope as large as Earth itself. In addition to capturing the world's attention, the image gave scientists new information about scientific concepts and measurements they had only been able to theorize about in the past. The innovations that led to these discoveries are changing the way scientists can study black holes and how they interact with the space around them. More revelations are likely in the years ahead as scientists continue to analyze the data from these projects. For students, black holes and gravitational waves provide a basis for developing and modifying scientific models. Since they are a topic of immense interest to students, they can also be used to encourage independent research.
Explore More
TAGS: Teachable Moments, K-12 Education, Educators, Students, STEM, Lessons, Activities, Moon, Mars, Ocean Worlds, Small Objects, Pluto, Voyager, Exoplanets, Black Holes, Earth Science, Earth, Climate Change