---
In the News
A full moon is always a good reason to go outside and turn your head toward the sky, but those who do so early on January 31 will be treated to the sight of what's being called the super blue blood moon! Super, because the moon will be closest to Earth in its orbit during the full moon (more on supermoons here); blue, because it's the second full moon in a calendar month; and blood, because there will be a total lunar eclipse that will turn the moon a reddish hue. It's the only total lunar eclipse (blood moon) visible from North America in 2018, so it's a great opportunity for students to observe the Moon – and for teachers to make connections to in-class science content.
How It Works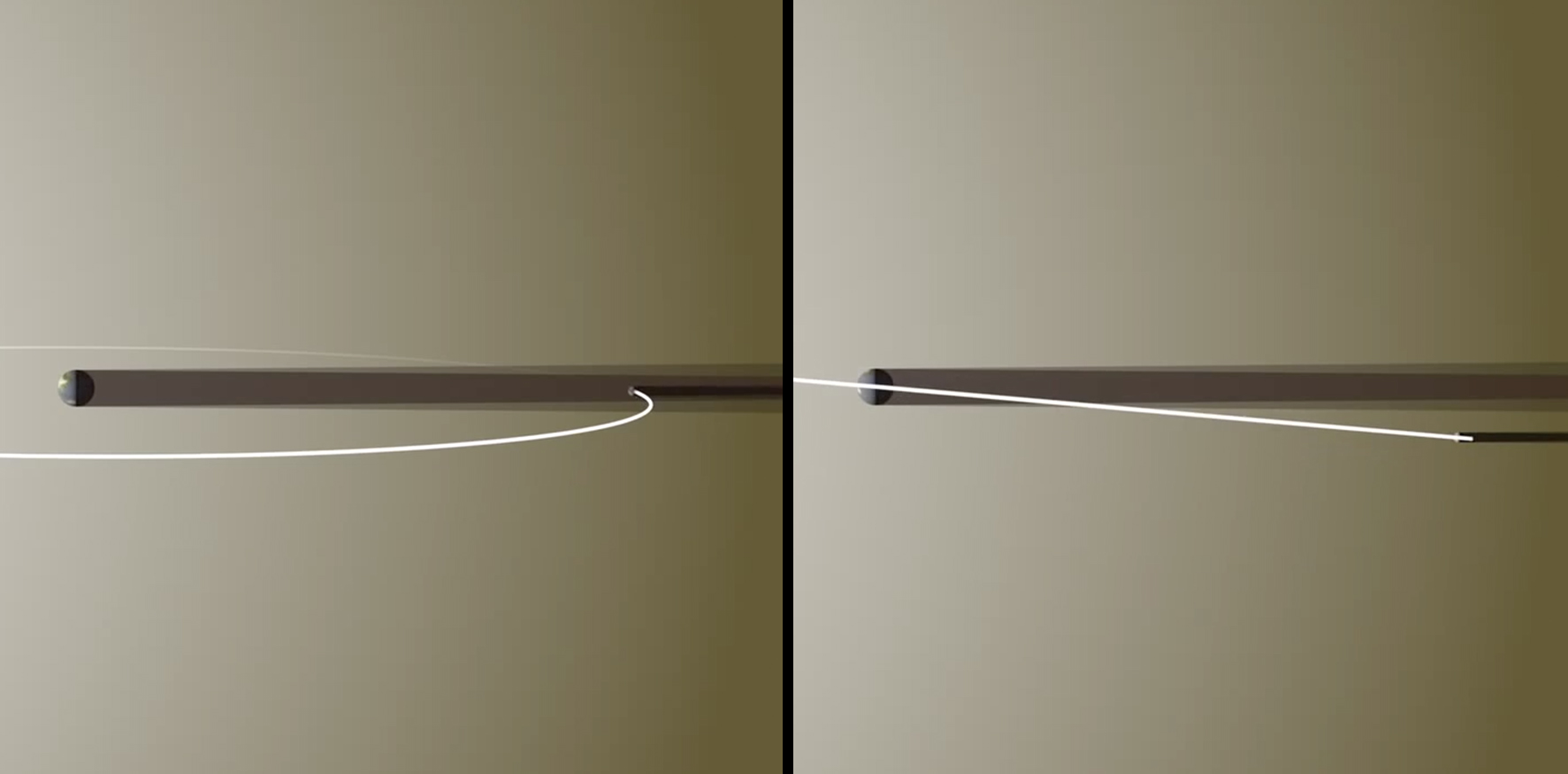 Eclipses can occur when the Sun, the Moon and Earth align. Lunar eclipses can only happen during the full moon phase, when the Moon and the Sun are on opposite sides of Earth. At that point, the Moon could move into the shadow cast by Earth, resulting in a lunar eclipse. However, most of the time, the Moon's slightly tilted orbit brings it above or below the shadow of Earth.
The time period when the Moon, Earth and the Sun are lined up and on the same plane – allowing for the Moon to pass through Earth's shadow – is called an eclipse season. Eclipse seasons last about 34 days and occur just shy of every six months. When a full moon occurs during an eclipse season, the Moon travels through Earth's shadow, creating a lunar eclipse.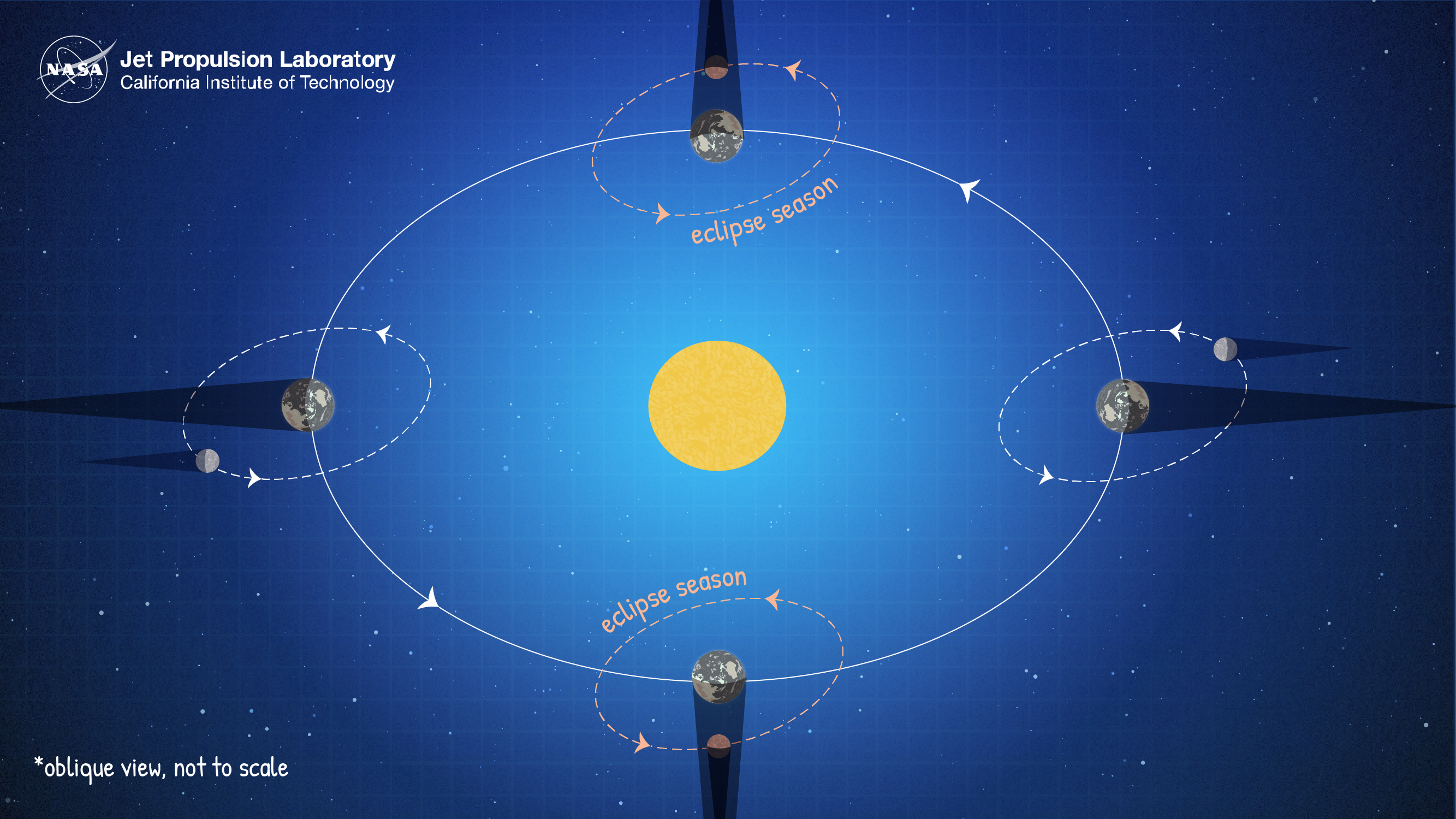 Unlike solar eclipses, which require special glasses to view and can only be seen for a few short minutes in a very limited area, a total lunar eclipse can be seen for about an hour by anyone on the nighttime side of Earth – as long as skies are clear!
Why It's Important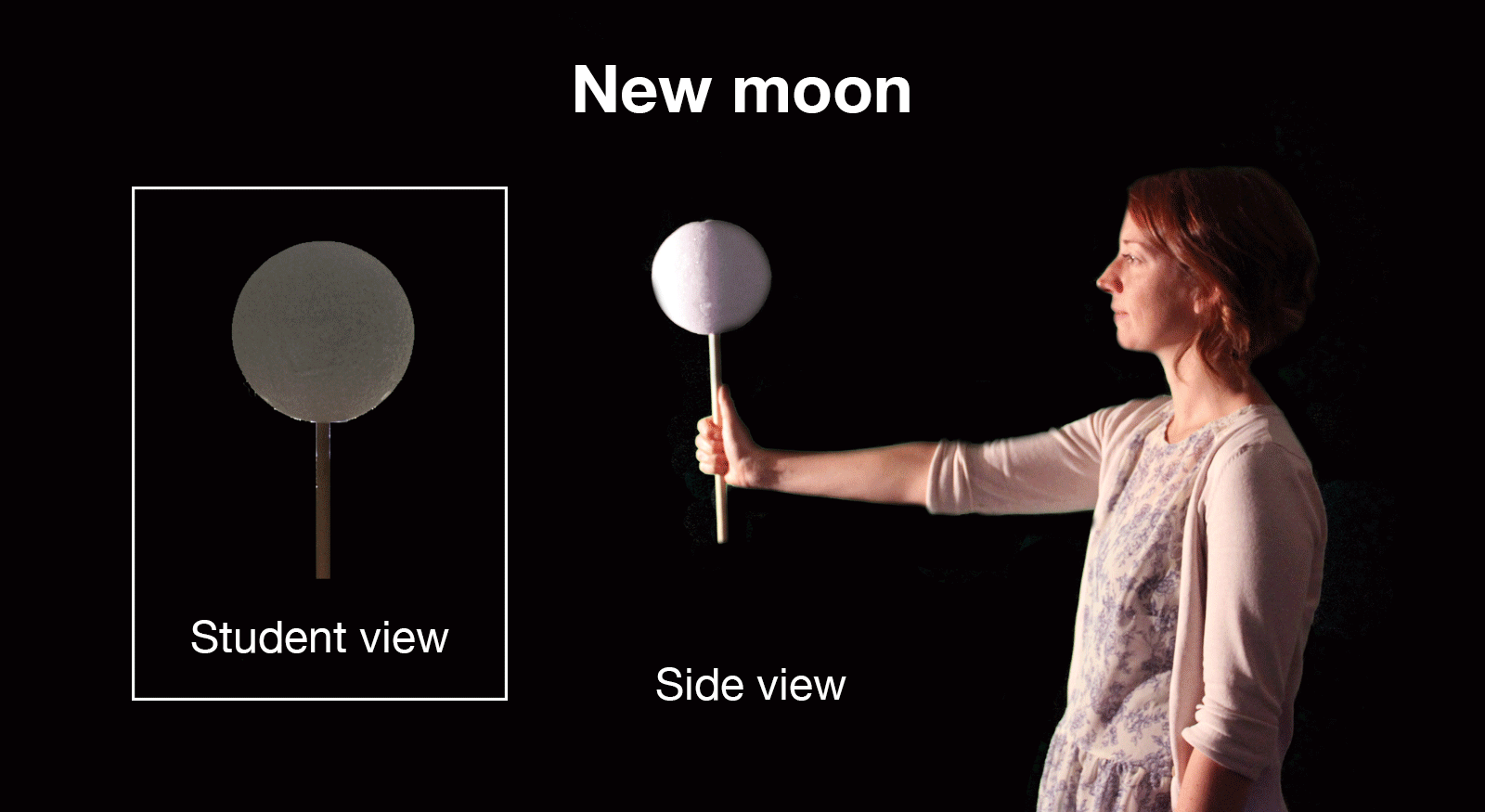 Lessons About the Moon
Explore our collection of standards-aligned lessons for grades 1-12.
Lunar eclipses have long played an important role in understanding Earth and its motions in space.
In ancient Greece, Aristotle noted that the shadows on the Moon during lunar eclipses were round, regardless of where an observer saw them. He realized that only if Earth were a spheroid would its shadows be round – a revelation that he and others had many centuries before the first ships sailed around the world.
Earth wobbles on its axis like a spinning top that's about to fall over, a phenomenon called precession. Earth completes one wobble, or precession cycle, over the course of 26,000 years. Greek astronomer Hipparchus made this discovery by comparing the position of stars relative to the Sun during a lunar eclipse to those recorded hundreds of years earlier. A lunar eclipse allowed him to see the stars and know exactly where the Sun was for comparison – directly opposite the Moon. If Earth didn't wobble, the stars would appear to be in the same place they were hundreds of years earlier. When Hipparchus saw that the stars' positions had indeed moved, he knew that Earth must wobble on its axis!
Additionally, modern-day astronomers have used ancient eclipse records and compared them with computer simulations. These comparisons helped scientists determine the rate at which Earth's rotation is slowing.
What to Expect
The Moon passes through two distinct parts of Earth's shadow during a lunar eclipse. The outer part of the cone-shaped shadow is called the penumbra. The penumbra is less dark than the inner part of the shadow because it's penetrated by some sunlight. (You have probably noticed that some shadows on the ground are darker than others, depending on how much outside light enters the shadow; the same is true for the outer part of Earth's shadow). The inner part of the shadow, known as the umbra, is much darker because Earth blocks additional sunlight from entering the umbra.
At 2:51 a.m. PST on January 31, 2018, the edge of the Moon will begin entering the penumbra. The Moon will dim very slightly for the next 57 minutes as it moves deeper into the penumbra. Because this part of Earth's shadow is not fully dark, you may only notice some dim shading (if anything at all) on the Moon near the end of this part of the eclipse. Should you decide to sleep in during this time, you won't miss much.
At 3:48 a.m. PST, the edge of the Moon will begin entering the umbra. As the Moon moves into the darker shadow, significant darkening will be noticeable. Some say that during this part of the eclipse, the Moon looks as if it has had a bite taken out of it. That "bite" gets bigger and bigger as the Moon moves deeper into the shadow. If you will be on the East Coast of the United States, you might still be able to see the Moon just as it moves into the umbra before the Moon sets and the Sun rises.
At 4:51 a.m. PST, the Moon will be completely inside the umbra, marking the beginning of the total lunar eclipse. The moment of greatest eclipse, when the Moon is halfway through the umbra, occurs at 5:31 a.m. PST.
As the Moon moves completely into the umbra, something interesting happens: The Moon begins to turn reddish-orange. The reason for this phenomenon? Earth's atmosphere. As sunlight passes through it, the small molecules that make up our atmosphere scatter blue light, which is why the sky appears blue. This leaves behind mostly red light that bends, or refracts, into Earth's shadow. We can see the red light during an eclipse as it falls onto the Moon in Earth's shadow. This same effect is what gives sunrises and sunsets a reddish-orange color.
A variety of factors affect the appearance of the Moon during a total lunar eclipse. Clouds, dust, ash, photochemical droplets and organic material in the atmosphere can change how much light is refracted into the umbra. Additionally, the January 2018 lunar eclipse takes place when the full moon is at or near the closest point in its orbit to Earth (popularly known as a supermoon). This means it is deeper inside the umbra shadow and therefore may appear darker. The potential for variation provides a great opportunity for students to observe and classify the lunar eclipse based on its brightness. Details can be found below in the "Teach It" section.
At 6:07 a.m. PST, the edge of the Moon will begin exiting the umbra and moving into the opposite side of the penumbra. This marks the end of the total lunar eclipse.
At 7:11 a.m. PST, the Moon will be completely outside of the umbra. It will continue moving out of the penumbra until the eclipse ends at 8:08 a.m.
Teach It
Ask students to observe the lunar eclipse and evaluate the Moon's brightness using the Danjon Scale of Lunar Eclipse Brightness. The Danjon scale illustrates the range of colors and brightness the Moon can take on during a total lunar eclipse and is a tool observers can use to characterize the appearance of an eclipse. View the lesson guide here. After the eclipse, have students compare and justify their evaluations of the eclipse.
Use these standards-aligned lessons and related activities to get your students excited about the eclipse, moon phases and Moon observations.
Explore More
TAGS: Lunar Eclipse, Moon, Super Blue Blood Moon, Observe the Moon, Eclipse, K-12, Classroom Activities, Teaching
---
In the Education Office at NASA's Jet Propulsion Laboratory, we're always working to bring exciting scientific content to K-12 classrooms. Educators can access many of these free resources, classroom materials and activities online, and we're adding more all the time. The inspiration for these products often comes from the work being done at JPL and NASA, but sometimes it's the teachers we work with whose creative ideas inspire the lessons we share with our community of STEM educators. Our new column, Teacher Feature, is an effort to capture those creative ideas and highlight the teachers behind them.
---
Featured Lesson: How to Read a Heat Map
Students learn to read, interpret and compare "heat maps" representing Earth science data.
LoriAnn Pawlik recently shared her NASA-inspired lesson during a professional development workshop hosted by the agency.
LoriAnn teaches STEM to grades K-5 at Penn Elementary School in Prince William County, Virginia, which focuses on students learning English, as well as those with learning disorders and autism. When she recently came across a lesson on the NASA/JPL Edu website, she saw an opportunity to bring real-world NASA data to her students.
How do you use NASA in the classroom?
Using the lesson "How to Read a Heat Map" as a jumping-off point, LoriAnn had her students first dive into the practice of reading and interpreting graphs. From here, she extended the lesson with an exploration of NASA satellites and the data they collect, focusing on the Gravity Recovery And Climate Experiment, or GRACE mission, to tie in with a community science night on water science.
GRACE was launched in 2002 to track changes in the distribution of liquid water, ice and land masses on Earth by measuring changes in the planet's gravity field every 30 days. Circling Earth 16 times each day, GRACE spent more than 15 years collecting data – all of which is available online – before its science mission ended last October. The mission provided students the perfect context to study climate and water through authentic NASA data.
How did students react to the lesson?
LoriAnn set the stage for her students by explaining to them that they would be providing their data to NASA scientists.
"I told them that I was working on a project for a scientist from NASA-JPL and that we needed their help," she said via email. "By the time I gave them the background and showed a brief GRACE video, they were all in – excited, eager enthusiastic! It helped that each table, or 'engineering group,' was responsible for a different U.S. state."
As a result, students were able to plot the changes in gravitational fields for multiple locations over several years.
What are other ways you use NASA lessons or resources?
By extending the lesson, LoriAnn gave her students a sense of authentic ownership of the data and practice in real scientific analysis. But it wasn't her first time uniting NASA science with her school curriculum:
"I'd been working with our second-graders on field studies of habitats," LoriAnn explained. "We observed, journaled and tracked the migration of monarch butterflies, discussed what happened to habitats of living things since Hurricane Harvey and Hurricane Irma were just going through, and then I used the [NASA Mars Exploration website] to have students extend the findings to space habitats."
---
Have a great idea for implementing NASA research in your class or looking to bring NASA science into your classroom? The Educator Professional Development Collaborative, or EPDC, can help. The EPDC at JPL serves educators in the greater Los Angeles area. Contact JPL education specialist Brandon Rodriguez at brandon.rodriguez@jpl.nasa.gov. Note: Due to the popularity of EPDC programs, JPL may not be able to fulfill all requests.
Outside the Southern California area? The EPDC operates in all 50 states. Find an EPDC specialist near you.
The EPDC is managed by Texas State University as part of the NASA Office of Education. A free service for K-12 educators nationwide, the EPDC connects educators with the classroom tools and resources they need to foster students' passion for careers in STEM and produce the next generation of scientists and engineers.
---
In the News
Earth Day, the day set aside each year to celebrate our planet and bring attention to the natural world, is on April 22, 2017. More than one billion people are expected to participate in Earth Day events around the globe that will draw attention to what we know about Earth, how it is changing and how we can be kind to our home planet.
One of the ways that NASA participates – not just on Earth Day, but also year-round – is by collecting and analyzing science data from sensors on Earth and satellites. These data allow us to monitor the health of our planet and better understand how and why it is changing.
Earth Day Resources for Educators
Explore our collection of standards-aligned Earth science lessons – plus this new lesson about reading NASA data visualizations and heat maps.

This year, to highlight the importance of these data, NASA is inviting people to "adopt" a portion of Earth's surface and obtain a snapshot of some of the satellite data available for their adopted location. Even though you'll have no legal or ownership rights to this region, it will be fun to learn about the various types of data available for different locations on Earth. Find out how you can participate.
How It Works
NASA's fleet of Earth-observing satellites and airborne sensors provides us with data about such vital information as carbon dioxide, carbon monoxide, global land and sea temperature, ice, sea surface salinity, and chlorophyll – just to name a few. The satellites and sensors collect these data over time and from as many perspectives as possible, allowing us to discern trends in the data.
A snapshot of data is just one piece of a much larger puzzle because it only gives us an indication of what was happening at the exact moment that data was captured. Even data collected over a year has its limitations because local conditions may ebb and flow over longer time periods. Collecting data about multiple elements of the Earth system over decades or centuries enables us to develop correlation and causation models, powerful indicators of why trends are developing as they are. And using multiple platforms (satellite, aerial, Earth-based) to measure data enables us to validate our data sets.
Why It's Important
Humans are dependent on a healthy and functioning Earth to survive, which means we need to keep a close eye on all Earth systems and our impacts on those systems. This process of collecting data over time from multiple perspectives, discerning trends and validating the data is crucial to understanding our planet and helping policymakers formulate actions we can take to preserve Earth for future generations.
Earth is a complex, dynamic system we do not fully understand. To learn more about it, NASA, as the agency with access to space, was tasked with launching the first weather satellite back in 1960. Today, NASA uses satellites, aircraft and even an occasional boat to study our planet's air, land and water. It's called "Earth System Science" and we are trying to answer some big questions: How is the global Earth system changing? What causes these changes? How will Earth change in the future? And what we learn benefits society through applications such as weather forecasting, freshwater availability and disaster response.
› Watch NASA's Earth Minute series
Teach It
First, introduce students to the kinds of data scientists use to study Earth. Participate in NASA's Adopt the Planet campaign to receive a snapshot of Earth science data for one patch of Earth. Then encourage students to dig deeper with these standards-aligned lessons:
Explore More
TAGS: Earth Day, Climate Change, Earth Science, Lessons, Activities, K-12, Teaching