---
Whether you're looking for a career in STEM or space exploration, this three-part series will cover everything you need to know about the world of internships at NASA's Jet Propulsion Laboratory, the skills and experience hiring managers are looking for, and how you can set yourself on the right trajectory even before you get to college.
---
In a typical year, NASA's Jet Propulsion Laboratory brings in about 1,000 interns from schools across the country to take part in projects that range from building spacecraft to studying climate change to developing software for space exploration. One of 10 NASA centers in the United States, the Southern California laboratory receives thousands of applications. So what can students do to stand out and set themselves on the right trajectory?
We asked interns and the people who bring them to JPL about their tips for students and anyone interested in a STEM career or working at the Laboratory. We're sharing their advice in this three-part series.
First up: Learn about the kinds of opportunities available as well as where and how to apply.
The World of JPL Internships
If you found this article, you're probably already somewhat familiar with the work that goes on at JPL. But at a place that employs more than 6,000 people across hundreds of teams, it can be hard to keep track of it all.
In a broad sense, JPL explores Earth, other planets, and the universe beyond with robotic spacecraft – meaning no humans on board. But along with the engineers and scientists who design and build spacecraft and study the data they return, there are thousands of others working on all the in-between pieces that make Earth and space exploration possible and accessible to all. This includes software developers, machinists, microbiologists, writers, video producers, designers, finance and information technology professionals, and more.
Some of the best ways to learn about the Laboratory's work – and get a sense for the kinds of internships on offer – are to follow JPL news and social media channels, take part in virtual and in-person events such as monthly talks, and keep up on the latest research. There are also a host of articles and videos online about interns and employees and the kinds of work they do.
While STEM internships make up the majority of the Laboratory's offerings, there are a handful of opportunities for students studying other subjects as well. Depending on which camp you fit into, there are different places to apply.
Education Office Internships
The largest number of internships can be found on the JPL Education website. These opportunities, for students studying STEM, are offered through about a dozen programs catered to college students of various academic and demographic backgrounds. This includes programs for students attending community college, those at minority-serving institutions, and others at Los Angeles-area schools.
Students apply to a program, or programs, rather than a specific opening. (See the program details for more information about where to apply and what you will need.) It's then up to the folks with open opportunities, the mentors, to select applicants who are the best match for their project.
It may seem odd to send an application into the void with no idea of what offer might return. But there is a good reason behind the process, says Jenny Tieu, a project manager in JPL's Education Office, which manages the Laboratory's STEM internship programs.
"Applying to a specific program allows for the applicant to be seen by a much broader group of hiring managers and mentors and be considered for more opportunities as a result," says Tieu. "We look at the resumes that come in to see what skills are compatible with open projects and then match students to opportunities they may not have even realized were available to them."
Shirin Nataneli says she wouldn't have known there was an internship for her at the Laboratory were it not for a suggestion to apply from her professor. In 2020, Nataneli graduated from UCLA with a Bachelor's degree in biology. She was on the pre-med track, studying for the MCAT, when she decided to take a couple of courses in computer science.
"I got sucked in," says the Santa Monica College student and JPL intern, who is using computer science to help her team classify extreme bacteria that can survive on spacecraft. "I didn't even know there was an intersection between computer science and biology, but somehow I found a group at JPL that does just that."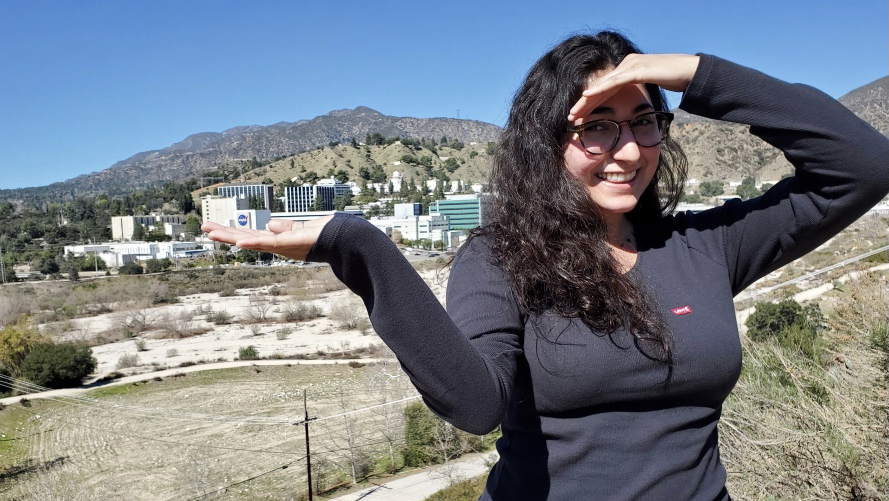 University Recruiting Opportunities
For college students who are interested in space exploration but studying other fields, such as business, communications, and finance, as well as those studying STEM, there are additional opportunities on the JPL Jobs website. Listed by opportunity, more like a traditional job opening, these internships are managed by the Laboratory's University Recruiting team, which is active on LinkedIn and Instagram and can often be found at conferences and career fairs.
The When, What, and Where
Both Education Office and University Recruiting opportunities are paid and require a minimum 3.00 GPA, U.S. citizenship or legal permanent resident status, as well as an initial commitment of 10 weeks. Applicants must be enrolled in a college undergraduate or graduate program to be eligible. (See "The Pre-College Trajectory" section of this article below to learn about what high-school and younger students can do to prepare for a future JPL internship or STEM career.)
After pivoting to fully remote internships during the COVID-19 pandemic, JPL has continued to offer some remote or hybrid internships now that the Los Angeles-area campus has opened back up.
"We know that remote internships are effective," says Tieu. "Interns have said that they're able to foster connections with JPL employees and gain valuable experience even from home." She notes that while in-person internships give students maximum exposure to JPL – including visits to Laboratory attractions like mission control, the "clean room" where spacecraft are built, and a rover testing ground called the Mars Yard – remote internships have had a positive impact on students who previously weren't able to participate in person due to life constraints.
Most programs offer housing and travel allowances to students attending universities outside the 50-mile radius of JPL, so be sure to check the program details if traveling to or living in the Los Angeles area could be tricky financially.
Full-time and part-time opportunities can be found throughout the year with most openings in the summertime for full-time interns, meaning 40 hours per week. For summer opportunities, Tieu recommends applying no later than November or December. Applicants can usually expect to hear back by April if they are going to receive an offer for summer, but it's always a good idea to keep yourself in the running, as applicants may be considered for school-year opportunities.
Tieu adds, "If you haven't heard back, and you're closing in on the six-month mark of when you submitted your application, I recommend students go back in and renew their application [for the programs listed on the JPL Education website] so that it remains active in the candidate pool for consideration."
And unlike job applications, where it's sometimes frowned upon to apply to multiple positions at once, it's perfectly alright – and even encouraged – to apply to multiple internships.
You may also want to consider these opportunities, especially if you're looking for internships at other NASA centers, you're a foreign citizen, or you're interested in a postdoc position:
The most important thing is to not count yourself out, says Tieu. "If you're interested, work on that resume, get people to review your resume and provide input and feedback and apply. We don't expect students to come in knowing how to do everything. We're looking for students with demonstrated problem-solving, teamwork, and leadership skills. Software and other technical skills are an added bonus and icing on the cake."
More on that next, plus advice from JPL mentors on the skills and experience they look for from potential interns.
Skills for Space Explorers
JPL is known for doing the impossible, whether it's sending spacecraft to the farthest reaches of our solar system or landing a 2,000-pound rover on Mars. But potential applicants may be surprised to learn that reputation wasn't earned by always having the right answer on the first try – or even the second, third, or fourth.
In fact, the Laboratory has always had a penchant for experimentation, starting with its founders, Caltech students who in the 1930s would test rockets in the stairwells at their university. They had so many colossal (and dangerous) failures that they were banished to a dry riverbed north of Pasadena, which is now the site of JPL. Eventually, their rockets were successful and the laboratory they founded went on to build and launch the first American space satellite and send dozens of spacecraft to worlds throughout the solar system. But that trial-and-error attitude still permeates the Laboratory today.
As a result, potential interns who show enthusiasm and a willingness to learn, overcome obstacles, and work as part of a team often stand out more than those with academic achievements alone.
Standing Out
In an informal survey of JPL mentors, respondents most often cited problem-solving, communication, and teamwork skills as well as passion for learning and grit as the soft skills they look for when considering potential interns. Respondents added that students who can provide specific examples of these skills on their resume – and speak to them in an interview – stand out the most.
That doesn't necessarily have to mean leading your school's robotics club or serving as your geology professor's teaching assistant, although those things don't hurt. But also consider less traditional examples, such as how critical thinking helps you overcome challenges while rock climbing or how you used leadership and teamwork to organize your friends to create a group costume for Comic Con.
"Students who share a link to their GitHub repository or online portfolio stand out to me because it shows they took the initiative and took time to build, develop, and create something on their own," says K'mar Grant-Smith, a JPL mentor who leads a team of developers in supporting and maintaining applications for the Laboratory's missions. "That vouches for you better than saying, 'I know these [coding] languages, and I took these courses.'"
Laurie Barge is a JPL scientist who co-leads an astrobiology lab exploring the possibility of life beyond Earth. The lab annually hosts about a dozen students and postdocs. Barge says that the top qualities she looks for in an intern are an expressed interest in her research and JPL as a whole as well as teamwork skills. "I look for students who are excited about the fact that they'll be working with 10 other students and postdocs and collaborating with other people on papers and abstracts."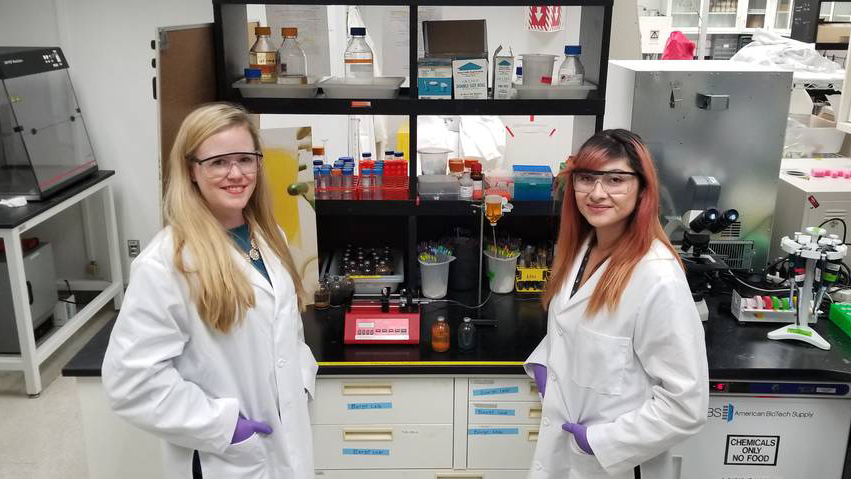 Teamwork is also key for students working in engineering, software, or any other capacity across the Laboratory. When it comes to designing missions to go where nothing has gone before, collaboration between multi-disciplinary teams is a must.
In terms of technical skills, knowledge of coding languages is the most sought after, with Python, MATLAB, and C languages leading the pack. And in certain groups, like the one that helps identify where it's safe to land spacecraft on Mars, experience with specialized tools like Geographic Information Systems, or GIS, can help applicants stand out.
Still, for many mentors, enthusiasm and a willingness to learn and be proactive are far more important than any technical skill.
"You don't have to be the most technically savvy person. If you have the initiative, the drive, and some experience, I find that to be more important than knowing 16 different [coding] languages," says Grant-Smith. "JPL is a unique place full of very smart people, but we're not good at what we do just because we have the know-how. We also have the drive and a passion for it."
Getting Involved
So you're a rock-climbing Red Planet enthusiast who likes to create "Dune"-inspired stillsuits when you're not busy at your part-time job making frappuccinos with your fellow baristas. How do you improve the chances this information will land on a JPL mentor's desk?
In a sentence: Build a strong network. So says Rebecca Gio of what made all the difference when she was struggling to find her academic groove right after high school. After a year spent repeating classes, changing schools, and feeling discouraged about what was next, Gio discovered what she needed to change her trajectory. She joined clubs and organizations that aligned with her career goals, formed study groups with her peers, found a mentor who could help her navigate everything from college classes to internship opportunities, and wasn't afraid to ask when she had a question.
Now, Gio is thriving – academically and on her career path. She's a junior studying computer science at Cal Poly Pomona and a first-time intern at JPL, where she's testing the software that will serve as the brains of a spacecraft designed to explore Jupiter's moon Europa.
"Being part of a community and being with people who have gone through similar experiences and can push you to do better, I think that that is just super motivating," says Gio.
JPL Education Program Manager Jenny Tieu agrees. "Along with academic achievements, we're looking for students with diverse backgrounds, perspectives, and life experiences who can work collaboratively to learn, adapt to new situations, and solve problems."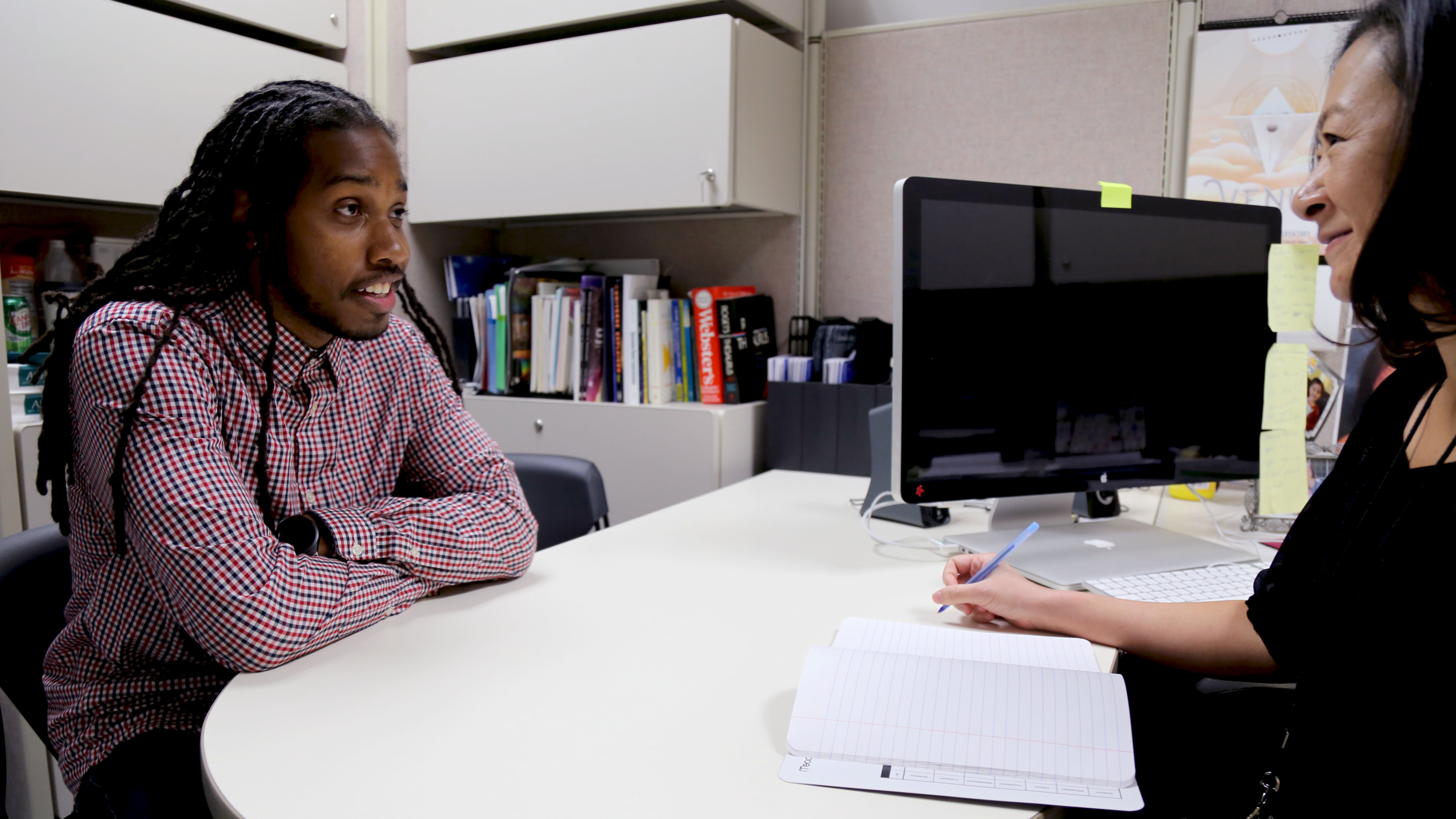 To that end, she suggests students get involved in campus STEM clubs and communities, NASA challenges and activities, and volunteer opportunities, which offer career experiences, introduce students to a network of peers and professionals, and look great on a resume.
Tieu leads a JPL internship program that partners with historically Black colleges and universities and other minority-serving institutions. She says that one way students get connected with the program is by word-of-mouth from current and former participants, who include students and faculty researchers.
"We see a lot of great allyship with interns and research fellows telling their classmates about their experience at JPL, how to apply, and what to expect," says Tieu. "We foster deep relationships with our partner campuses and their faculty as well." In other words, students may not have to look farther than their own professors, campus info sessions, or career fairs to learn about opportunities at the Laboratory.
A career fair is where Gio first connected with JPL's University Recruiting team after what she jokingly calls "stalking" them from LinkedIn to Handshake to the Grace Hopper conference – where she eventually handed over her resume. "Just get familiar with where JPL is going to be and try to make sure that you're there," says Gio.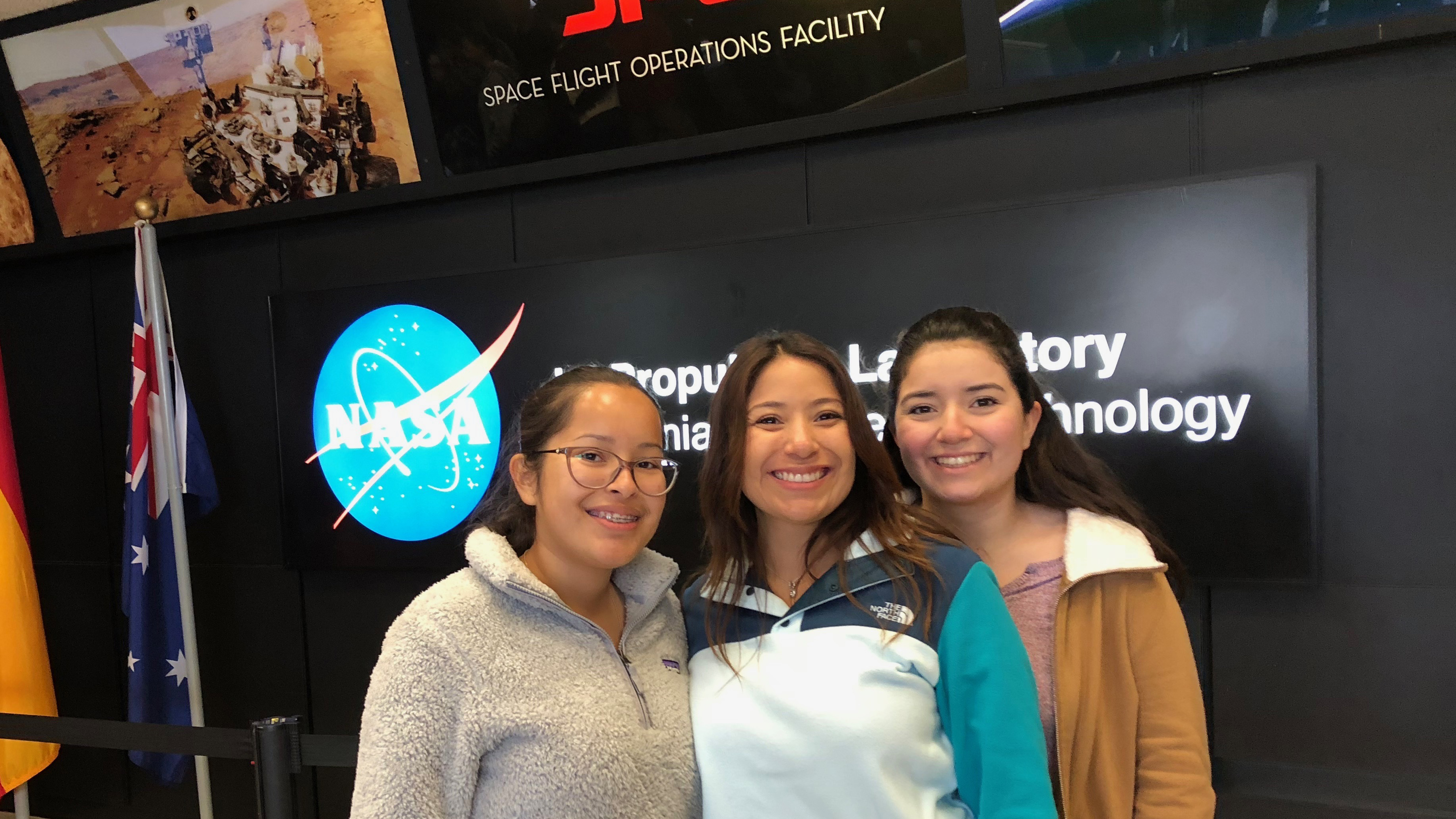 In the sciences especially, those connections can also be made through a shared interest in a particular area of research. Barge says that most of the students she brings to JPL find out about her research from a peer or professor, exploring the lab's website, or from reading papers her team has published. Then, they reach out to her directly. This way she can create a position suited to a student's skills while also finding out if their interests mesh with the team.
"I want to know why they're interested in JPL and not a different institution," says Barge. "Why do they want to work with me and not another person at JPL? Why do they want to do this research and what specifically would they like to gain from this internship experience? I'm trying to figure out who really, really wants this particular opportunity."
As Gio points out, it's often the same advice that applies whether you're looking for an internship at JPL or in STEM or a future career.
"If you really want it, if you really want to be a STEM professional, make the most of your education, and find ways to apply those skills," says Gio. "I made sure that I was a part of campus groups where I was doing extra projects outside of schoolwork. I made sure that I was talking to other students to learn what they were doing. There's a lot of opportunities now to learn online for free. If there's something that you think would interest you, just go and do it."
Next, we'll share more ways students can prepare for a future internship or career in STEM before they get to college, plus resources parents and teachers can use to get younger students practicing STEM skills.
The Pre-College Trajectory
First, let's address one of the most common questions we get when it comes to internships at JPL. As of this writing, the Laboratory does not offer an open call for high-school interns. For most of the past several years, JPL has been able to bring in just a handful of high-school students from underserved communities thanks to partnerships with local school districts.
That's not to say that there won't be an open call for high-school internships at JPL in the future. If and when opportunities become available, they'll be posted here on the JPL Education website.
That said, there's still plenty students can and should do before college or when they're just entering college to explore STEM fields, get hands-on experience, and practice the skills they'll need for a future internship or career.
Exploring STEM Fields
Ota Lutz, a former classroom teacher, leads JPL's K-12 education team, which takes the Laboratory's science, engineering, and technical work and translates it into STEM education resources for teachers, students, and families.
Other than exploring high-school internships at other organizations, Lutz says that students in grades K-12 can get hands-on experience through clubs, competitions, and camps offered in person and online.
Schools often have engineering, robotics, math, and science clubs, but if not, look for one in your community or encourage students to start their own, perhaps with the help of a teacher.
JPL hosts annual science and engineering competitions while NASA hosts a slew of other competitions, including essay contests with opportunities to interact with scientists and even name spacecraft.
If cost is an issue for camps or competitions, Lutz recommends that parents or guardians reach out to the host organization to see if scholarships are available and that they explore free events offered by groups such as NASA's Solar System Ambassadors and Night Sky Network as well as programs at museums, science centers, and libraries in their community.
NASA also offers a number of citizen science projects that give students (and adults) opportunities to contribute to real research, from identifying near-Earth asteroids to observing and cataloging clouds to searching for planets beyond our solar system.
Building Foundational Skills
All of the above can help students explore whether they might be interested in STEM, but it's also important that kids start practicing the skills they will need to succeed academically and in a future internship or career.
"Developing those foundational STEM and language arts skills is incredibly important to future success," says Lutz, adding that, generally, students should practice what are called scientific habits of mind, "learning how to think critically, problem solve and do so in a methodical way as well as learning to examine data to determine trends without personal bias."
One way students can gain skills and knowledge directly related to a future STEM internship or career is by trying these educational projects and activities offered free online from the JPL Education Office. (Teachers can explore this page to find out how to turn these activities into standards-aligned classroom lessons.) Activities include engineering projects and science experiments as well as math and coding challenges, all of which feature the latest NASA missions and science.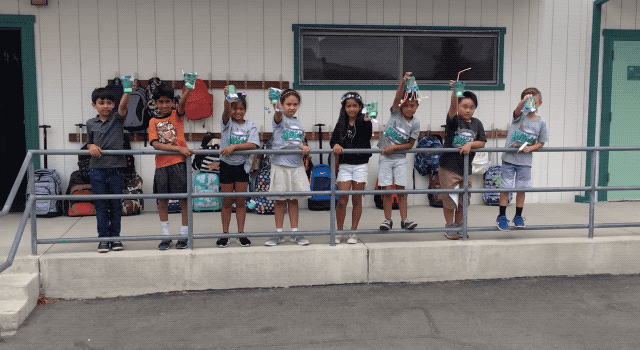 Coding skills, in particular, will serve students well no matter what career path they take, says Lutz. "Coding is something that is applicable across a broad range of subject areas and majors, so we strongly encourage students to learn some coding."
She points to the plethora of online courses and tutorials in coding and other STEM subjects that give students a chance to explore on their own and work on projects that interest them.
Parents and guardians can also help their kids develop foundational skills by allowing them to explore and tinker at home. "In every house, there's something that needs fixing," says Lutz. "Have the kid figure out how to fix a wobbly chair, but be patient with mistakes and encourage them to keep trying." That persistence and determination in overcoming obstacles will come in handy throughout their education and career path, whether it's learning how to code, getting into a robotics club in high school, applying and reapplying for internships, or figuring out how to land a spacecraft on Mars.
Similarly, it's never too early to start learning those ever-important soft skills such as teamwork, communication, and leadership. There's no single or right place to gain these skills, rather they come from a range of experiences that can include a school project, a part-time job, or a volunteer opportunity.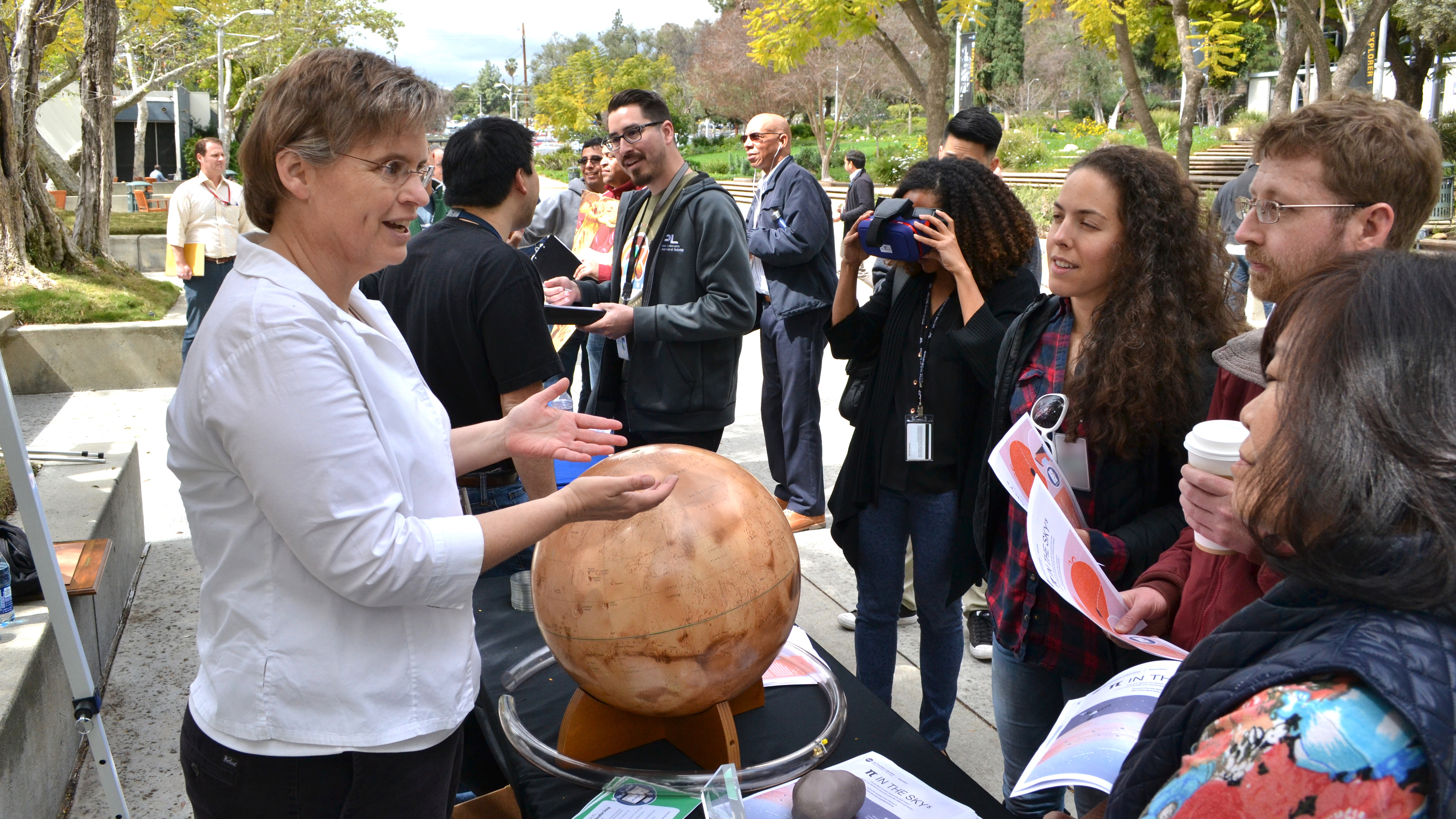 Lutz grew up in a small town in Central California and says, "I was a smart kid, but these things called soft skills were beyond me, and I was the shyest kid in my class." That is until she joined her high school's service club. "Through volunteering, I ended up interacting with people from all walks of life and learned how to work with teams. My club advisor coached me, and I started taking on more leadership roles in the club and in class projects."
Later, it was that same club advisor and her youth pastor who encouraged Lutz to attend a college that would challenge her academically despite pressures to stay closer to home.
"You never know what experiences or conversations might open up opportunities for you," says Lutz, which is why she recommends that students get comfortable talking with peers and teachers – and especially asking questions. "It's really important to learn to ask questions so you build your confidence in learning and also develop relationships with people."
Launching into College
As Lutz experienced, those foundational skills can make all the difference when it comes to transitioning into college, too.
"When I got to college, I discovered I was woefully unprepared even though I had been at the top of my class in high school," says Lutz. "I never learned how to study, and I mistakenly believed that asking questions would make me look dumb. After struggling on my own for a couple of years, I learned that study groups existed and they helped me get to know my peers, build my confidence, and improve my GPA."
While building a support network is key, don't overload yourself the first year, Lutz says. But do start taking classes in the field you're interested in to see if it's the right fit. "The important thing is getting some experience in the field that you think you want to go into."
After that, internships, whether they're at JPL, NASA or elsewhere, will give you an even deeper look at what a future career might be like. When the time comes, you'll know exactly where to look to set yourself on the right trajectory – that is just above under "The World of JPL Internships" and "Skills for Space Explorers."
---
The laboratory's STEM internship and fellowship programs are managed by the JPL Education Office. Extending the NASA Office of STEM Engagement's reach, JPL Education seeks to create the next generation of scientists, engineers, technologists and space explorers by supporting educators and bringing the excitement of NASA missions and science to learners of all ages.
Career opportunities in STEM and beyond can be found online at jpl.jobs. Learn more about careers and life at JPL on LinkedIn and by following @nasajplcareers on Instagram.
TAGS: Internships, Students, Careers, Science, Computer Science, Engineering, Math, Programs, University Recruiting, Undergraduate, Graduate, College, High School, Mentors
---
It only takes minutes into a conversation with Farah Alibay about her job at NASA's Jet Propulsion Laboratory to realize there's nowhere else she'd rather be. An engineer working on the systems that NASA's next Mars rover will use to maneuver around a world millions of miles away, Alibay got her start at JPL as an intern. In the six years since being hired at the Laboratory, she's worked on several projects destined for Mars and even had a couple of her own interns. Returning intern Evan Kramer caught up with Alibay to learn more about her current role with the Mars 2020 Perseverance rover, how her internships helped pave her path to JPL and how she hopes interns see the same "beauty" in the work that she does.
What do you do at JPL?
I'm a systems engineer. I have two jobs on the Mars 2020 Perseverance rover mission right now. One is the systems engineer for the rover's attitude positioning and pointing. It's my job to make sure that once it's on the surface of Mars, the rover knows where it's pointed, and as it's moving, it can update its position and inform other systems of where it is. So we use things like a gyroscope and imagery to figure out where the rover is pointed and where it's gone as it's traveling.
My other job is helping out with testing the mast [sometimes called the "head"] on the rover. I help make sure that all of the commands and movements are well understood and well tested so that once the rover gets to Mars, we know that the procedures to deploy the mast and operate all of the instruments are going to work properly.
This is probably a tough question to answer, but what is an average day like for you?
Right now, I spend a lot of time testing – either developing procedures, executing procedures in the test bed or reviewing data from the procedures to make sure we're testing all of our capabilities. We start off from requirements of what we think we should be able to do, and then we write our procedures to test out those requirements. We test them out with software, and then we come to the test bed to execute them on hardware. Things usually go wrong, so we'll repeat the procedures a few times. Eventually, once we think we've had a successful run, we have a review.
Most of my testing is on the mobility side. However, it hasn't really started in earnest yet since we're waiting for the rover's "Earth twin" [the engineering model] to be built. Once that happens, later this summer, I will be spending a good chunk of my time in the Mars Yard [a simulated Mars environment at JPL], driving the rover around and actually using real data to figure out whether the software is behaving properly.
What's the ultimate goal of your work at JPL?
All the work that I do right now is in support of the Perseverance rover mission. On the mobility team, we work on essential functions that are going to be used as the rover drives around on Mars.
One of the really neat things about Perseverance is that it can do autonomous driving. So the rover is able to drive up to 200 meters on its own, without us providing any directional information about the terrain. Working on this new ability has been the bulk of testing we're doing on the mobility team. But this new capability should speed up a lot of the driving that we do on Mars. Once we get smart in planning rover movements, we'll be able to plan a day's worth of activity and then tell the rover, "Just keep going until you're done."
You came to JPL as an intern. What was that experience like and how did it shape what you're doing now?
I spent two summers as an intern at JPL during my Ph.D. The first one was in 2012, which was the summer that the Curiosity Mars rover landed. That was a pretty incredible experience. As someone who had only spent one summer at NASA before, seeing the excitement around landing a spacecraft on Mars, well, I think it's hard not to fall in love with JPL when you see that happen. During that summer, I worked on the early days of the A-Team [JPL's mission-concept study team], where I was helping out with some of the mission studies that were going on.
My second summer, I worked in the Mars Program Office, looking at a mission concept to return samples from Mars. I was helping define requirements and look at some of the trade studies. We were specifically looking at designs for orbiters that could bring back samples from Mars. A lot of that fed into my graduate research. It's pretty cool to be able to say that I applied my research and research tools to real problems to help JPL's Mars sample return studies.
What brought you to JPL for your internship? Was working at JPL always a dream for you?
Yeah, working at NASA was always a dream, but going into my Ph.D., I became more and more interested in robotics and planetary exploration. I have a Ph.D. in aerospace engineering, but I also have a minor in planetary science. There are very few places on Earth that really put those two together besides JPL, and it's the only place that has successfully landed a spacecraft on Mars. So, given my passions and my interests, JPL emerged at the top of my list very, very quickly. Once I spent time here, I realized that I fit in. My work goals and my aspirations fit into what people were already doing here.
What moments or memories from your internships stand out the most?
The Curiosity landing was definitely one of the highlights of my first internship.
Another one of the highlights is that JPL takes the work that interns do really seriously. I was initially surprised by that, and I think that's true of every intern I've met. Interns do real work that contributes to missions or research. I remember, for example, presenting some of my work to my mentor, who was super-excited about some of the results I was getting. For me, that was quite humbling, because I saw my research actually helping a real mission. I think I'll always remember that.
How do you think your internship shaped your career path and led to what you're doing now?
My internships definitely opened a lot of doors for me. In particular, during my second internship, I also participated in the Planetary Science Summer School at JPL. Throughout the summer, we met with experts in planetary science to develop a mission concept, and then we came together as a team to design the spacecraft in one week! It was an intense week but also an extremely satisfying one. The highlight was being able to present our work to some of the leading engineers and scientists at JPL. We got grilled, and they found a whole lot of holes in our design, but I learned so much from it. How often do you get to have your work reviewed by experts in the field?
Through these experiences, I made a lot of connections and found mentors who I could reach out to. Since I knew JPL is where I wanted to be, I took it upon myself to knock on every single door and make my case as to why JPL should hire me. I actually never interviewed, because by then, they decided that I had done my own interviews!
My internships and the summer school also gave me an idea of what I wanted to do and what I didn't want to do. So I was a step ahead of other applicants. I always tell interns who come to JPL that if they're not particularly liking their work in the first few weeks, they should take the opportunity to go out and explore what else JPL has to offer. I believe that there's a place for everyone here.
Have you had your own interns before?
I had interns my first two summers working at JPL. Two of my interns are now also full-time employees, and I always remind them that they were my interns when I see them! I also have an intern this summer who I'm extremely excited to work with, as she'll be helping us prepare some of the tools we'll need for operating the Perseverance rover on Mars.
What is your mentorship style with interns?
My goal for interns is mostly for them to learn something new and discover JPL, so I usually let my interns drive in terms of what they want to achieve. Normally, I sit down with them at the start of summer and define a task, because we want them to be doing relevant work. But I encouraged them to take time off from what they're doing and explore JPL, attend events that we have organized for interns and decide whether this is a place for them or not.
It's kind of a dual mentorship. I mentor them in terms of doing their work, but also mentor them in terms of helping them evolve as students and as early career engineers.
What do you hope they take away from their experience?
I hope they take advantage of this unique place and that they fall in love with it the way I did. Mostly, though, I'm hoping they discover whether this is a place for them or not. Whatever it is, I want them to be able to find their passion.
What would be your advice for those looking to intern or work at JPL one day?
I think the way into JPL, or whatever career that you're going to end up in, is to be 100% into what you're doing. If you're in school, studying aerospace engineering or mechanical engineering, do hands-on projects. The way I found opportunities was through the Planetary Science Summer School and the Caltech Space Challenge, which were workshops. I also did something called RASC-AL, which is a different workshop from the National Institute of Aerospace. Do all of those extracurricular things that apply your skills and develop them.
If you have the opportunity to attend talks, or if your advisor gives you extra work that requires you to reach out to potential mentors, take the time to do it.
My other piece of advice is to knock on doors and talk to people who do something in your field that you're interested in. Don't be shy, and don't wait for opportunities to come to you. Especially if you're already at JPL, or if you have mentors that are. Leverage that network.
I chose to come to JPL because I like working on robotic missions. However, a lot of these robotic missions are precursors to crewed lunar and Mars missions. So I see our role here as building up our understanding of Mars and the Moon [to pave the way for future human missions].
I've worked on different Mars missions, and every one has found unexpected results. We're learning new things about the environment, the soil and the atmosphere with every mission. So I already feel like my work is contributing to that. And especially with the Perseverance rover mission, one of its main intentions is to pave the way for eventually sending humans to Mars.
This story is part of an ongoing series about the career paths and experiences of JPL scientists, engineers, and technologists who got their start as interns at the Southern California laboratory. › Read more from the series
Explore More
---
The laboratory's STEM internship and fellowship programs are managed by the JPL Education Office. Extending the NASA Office of STEM Engagement's reach, JPL Education seeks to create the next generation of scientists, engineers, technologists and space explorers by supporting educators and bringing the excitement of NASA missions and science to learners of all ages.
Career opportunities in STEM and beyond can be found online at jpl.jobs. Learn more about careers and life at JPL on LinkedIn and by following @nasajplcareers on Instagram.
TAGS: Mars, Mars Rover, Perseverance, Mars 2020, Mars 2020 Interns, PSSS, Planetary Science Summer School, Internships, Workshops, Career Advice, Mentors, Where Are They Now, Women at NASA
---
Catherine Elder's office is a small, cavernous space decorated with pictures of the Moon and other distant worlds she studies as a research scientist at NASA's Jet Propulsion Laboratory. Elder has been interested in space science since she was young, but she didn't always imagine she'd be working at one of the few places that builds robotic spacecraft designed to venture to mysterious worlds. A doctorate in planetary science – the study of the evolution of planets and other bodies in space – first brought her to JPL five years ago for research into the geologic history of the Moon. She planned to eventually become a professor, but a sort of gravitational pull has kept her at the laboratory, where in addition to lunar science, she's now involved in projects studying asteroids, Jupiter's moon Europa and future missions. We met up with her earlier this year to talk about her journey, how a program at JPL helped set her career in motion and how she's paying it forward as a mentor to interns.
What do you do at JPL?
A lot of what I do is research science. So that involves interpreting data from spacecraft and doing some modeling to understand the physical properties of places like the Moon, asteroids and Jupiter's moon Europa.
I am also working on mission formulation. So in that case, my role is to work with the engineers to make sure that the missions we're designing will actually be able to obtain the data that we need in order to answer the science questions that we have.
Tell us about some of the projects you're working on.
A lot of my work right now is looking at the Moon. I'm on the team for the Diviner instrument on the Lunar Reconnaissance Orbiter. That instrument observes the Moon in infrared, which we can use to understand the geologic history, such as how rocks break down over time. We can also look at specific features, like volcanoes, and understand their material properties. I do similar work on the OSIRIS-REx mission [which aims to return a sample from the asteroid Bennu].
I'm on the Europa Clipper team right now. I'm the investigation scientist for the cameras on the mission [which is designed to make flybys of Jupiter's moon Europa]. So I serve as a liaison between the camera team and other parts of the project.
I'm also working on a project modeling the convection in the rocky portion of Europa, underneath the liquid-water layer. Our goal is to understand how likely it is that there are volcanoes on the seafloor of Europa. A lot of scientists in their previous work have suggested that life could originate in these volcanoes. So we're going back and looking at how likely it is that they exist.
Sounds like fascinating work and like you're keeping busy! What is your average day like?
When I'm analyzing the data and doing modeling, I'm usually at my computer. I do a lot of computer coding and programming. We do a lot of modeling to help interpret the data that we get. For example, if we think we know the physical properties of a surface, how are those going to affect how the surface heats up or cools down over the course of a day? I compare what we find to the observations [from spacecraft] and circle back and forth until we have a better idea of what those surface materials are like.
Then, for the mission work, it's a lot more meetings. I'm in meetings with the engineers and with other scientists, talking about mission requirements, observation plans and things like that.
Tell us a bit about your background and what brought you to JPL.
I have wanted to be an astronomer since I was nine years old. So I was an astronomy major at Cornell University in New York. I didn't really realize planetary science existed, but luckily Cornell is one of the few universities where planetary science is in the astronomy department. A lot of times it's in the geology department. I started to learn more about planetary science by taking classes and realized that was what I was really interested in. So I went to the University of Arizona for grad school and got a Ph.D. in planetary science.
I thought I eventually wanted to be a professor somewhere. A postdoc position is kind of a stepping stone between grad school and faculty positions or other more permanent positions. So I was looking for a postdoc, and I found one at JPL. It was pretty different from what my thesis work had been on, but it sounded really interesting. I didn't think I was going to stay at JPL, but I ended up really liking it, and I got hired as a research scientist.
You also took part in the Planetary Science Summer School at JPL, working on a simulated mission design project. What made you want to apply for that program and what was the experience like?
I've always been interested in missions. I began PSSS when I was a postdoc at JPL, so I was already working with mission data from the Lunar Reconnaissance Orbiter. But by the time I joined the team, LRO had been orbiting the Moon for more than five years, so it was a well oiled machine.
I was interested in thinking about future missions and how you design one. So PSSS was a really great experience. They gave us a couple targets that we could pick between, and we picked Uranus. We had to come up with all the science objectives we would want to have if we visited Uranus [with a robotic spacecraft]. We had a mix of scientists and engineers, but none of us had studied Uranus, so we had to do a lot of background reading and figure out the big outstanding questions about the planet and its moons. We came up with a ton of them. When we did our first session with Team X, which is JPL's mission formulation team, we realized that we had way too many objectives, and we were never going to be able to achieve all of them in the budget that we had. It was a big wake up call. We had to narrow the scope of what we wanted to do a lot.
Then we had two more sessions with Team X, and we eventually came up with a concept where we were within the budget and we had a couple of instruments that could answer some science questions. Then we presented the mission idea to scientists and engineers at JPL and NASA headquarters who volunteered as judges.
Participants in the Planetary Science Summer School are assigned various roles that are found on real mission design teams. What role did you play?
I had the role of principal investigator [which is the lead scientist for the mission].
How did that experience shape what you're doing today?
Actually, quite a bit. Learning how you develop a science objective and thinking through it, you start with goals like, "I want to understand the formation and evolution of the solar system." That's a huge question. You're never going to answer it in one mission. So the next step is to come up with a testable hypothesis, which for Uranus could be something like, "Is Uranus' current orbit where it originally formed?" And then you have to come up with measurement objectives that can address that hypothesis. Then you have to think about which instruments you need to make those measurements. So learning about that whole process has helped a lot, and it's similar to what I'm doing on the Europa mission now.
I also got really interested in the Uranus system, specifically the moons, because they show a lot of signs of recent geologic activity. They might be just as interesting as the moons of Saturn and Jupiter. But Voyager 2 is the only spacecraft that has visited them. At that time, only half of the moons were illuminated, so we've only seen half of these moons. I really want a mission to go back and look at the other half.
Recently, me and a few friends at JPL – two who also did PSSS and one who did a very similar mission formulation program in Europe – got really interested in the Uranus system. So now, in our free time, we're developing a mission concept to study the Uranus system and trying to convince the planetary science community that it's worth going back to it.
Are there any other moments or memories from PSSS that stand out?
Actually, one I was thinking about recently is that I was in the same session as Jessica Watkins, who recently became a NASA astronaut. I remember I was super stressed out because we had to give this presentation, and me and the project manager, who is a good friend of mine, were disagreeing on some things. But I talked to Jess, and she was just so calm and understanding. So when she got selected as an astronaut, I was like, "That makes sense," [laughs].
But the other thing that stands out is we worked so hard that week. We were at JPL during the day. And in the evening, we would meet again and work another four hours. Now that I'm working on mission development for actual missions, I realize there's so much more that actually goes into a mission, but PSSS gives you a sense of how planetary missions are such a big endeavor. You really need to work as a team.
You've also served as a mentor, bringing interns to JPL. Tell us a bit about that experience and what made you interested in being a mentor?
I've worked with five students at this point, all undergrads. I've always been interested in being a mentor. I was a teaching assistant for a lot of grad school, and I really enjoyed that. I like working one-on-one with students. I find it really rewarding, too, because it helps you remember how cool the stuff you're doing really is. The interns are learning it for the first time, so being able to explain exciting things about the solar system to them for the first time is pretty fun.
What do you usually look for when choosing an intern?
Enthusiasm is a big one. At the undergrad level, most people haven't specialized that much yet; they have pretty similar backgrounds. So I think enthusiasm is usually what I use to identify candidates. Is this what they really want to be doing? Are they actually interested in the science of planets?
What kinds of things do you typically have interns do?
It varies. It can sometimes be repetitive, like looking at a lot of images and looking for differences between them. One of the projects I have a lot of students working on right now is looking at images of craters on the Moon. There's this class of craters on the Moon that we know are really young. By comparing the material excavated by them, we can actually learn about the Moon's subsurface. So I have students going through and looking at how rocky those craters are. We're basically trying to map the subsurface rocks on the Moon. So that can get a little repetitive, but I find that some students actually end up really liking it, and find it kind of relaxing [laughs].
For students who intern with me longer, I try to tailor it to their interests and their skill set. One student, Jose Martinez-Camacho, was really good at numerical modeling and understanding thermodynamics, so he was developing his own models to understand where ice might be stable near the lunar poles.
What's your mentorship philosophy? What do you want students to walk away with?
I think mentors are usually biased in that they want their students to turn out like them. So I'm always excited when my students decide they want to go to grad school, but grad school is not the path for everyone.
One of the important things to learn from doing research is how to solve a problem on your own. A lot of times coursework can be pretty formulaic, and you're learning how to solve one type of problem so that you can solve a similar problem. But with research, unexpected things come up, and you have to learn how to troubleshoot on your own. I think you learn a little bit about that as an intern.
What's the value of JPL internships and fellowships from your perspective?
We're lucky at JPL that we're working on really exciting things. I think we should share that with as many people as possible, and internships are a good way to do that.
Then, for me personally, participating in PSSS solidified that I was on the right path. I knew I wanted to continue to be involved in mission formulation, and that was a big part of why I decided to stay at JPL, to be really deeply involved in the formulation of space missions. There's only a handful of places in the world where you can do that.
This feature is part of an ongoing series about the stories and experiences of JPL scientists, engineers, and technologists who paved a path to a career in STEM with the help of NASA's Planetary Science Summer School program. › Read more from the series
Explore More
---
The laboratory's STEM internship and fellowship programs are managed by the JPL Education Office. Extending the NASA Office of STEM Engagement's reach, JPL Education seeks to create the next generation of scientists, engineers, technologists and space explorers by supporting educators and bringing the excitement of NASA missions and science to learners of all ages.
Career opportunities in STEM and beyond can be found online at jpl.jobs. Learn more about careers and life at JPL on LinkedIn and by following @nasajplcareers on Instagram.
TAGS: Higher Education, Internships, STEM, Mentors, Science, Moon, Lunar Reconnaissance Orbiter, PSSS, Planetary Science Summer School, Careers, Research, Science, Women at NASA
---
Each year, 1,000 students come to NASA's Jet Propulsion Laboratory for internships at the place where space robots are born and science is made. Their projects span the STEM spectrum, from engineering the next Mars rover to designing virtual-reality interfaces to studying storms on Jupiter and the possibility of life on other planets. But the opportunity for students to "dare mighty things" at JPL wouldn't exist without the people who bring them to the Laboratory in the first place – the people known as mentors.
A community of about 500 scientists, engineers, technologists and others serve as mentors to students annually as part of the internship programs managed by the JPL Education Office. Their title as mentors speaks to the expansiveness of their role, which isn't just about generating opportunities for students, but also guiding and shaping their careers.
"Mentors are at the core of JPL's mission, pushing the frontiers of space exploration while also guiding the next generation of explorers," says Adrian Ponce, who leads the team that manages JPL's internship programs. "They are an essential part of the career pipeline for future innovators who will inspire and enable JPL missions and science."
Planetary scientist Glenn Orton has been bringing students to JPL for internships studying the atmospheres of planets like Jupiter and Saturn since 1985. He keeps a list of their names and the year they interned with him pinned to his office wall in case he's contacted as a reference. The single-spaced names take up 10 sheets of paper, and he hasn't even added the names of the students he's brought in since just last year.
It makes one wonder what he could need that many students to do – until he takes out another paper listing the 11 projects in which he's involved.
"I think I probably have the record for the largest number of [projects] at JPL," says Orton, who divides his time between observing Jupiter with various ground- and space-based telescopes, comparing his observations with the ones made by NASA's Juno spacecraft, contributing to a database where all of the above is tracked and producing science papers about the team's discoveries.
"Often, you get to be the first person in the world who will know about something," says Orton. "That's probably the best thing in the world. The most exciting moment you have in this job is when you discover something."
Over the years, Orton's interns have been authors on science papers and have even taken part in investigating unexpected stellar phenomena – like the time when a mysterious object sliced into Jupiter's atmosphere, sparking an urgent whodunnit that had Orton and his team of interns on the case.
Orton says his passion for mentoring students comes from the lack of mentorship he received as a first-generation college student. At the same time, he acknowledges the vast opportunities he was given and says he wants students to have them, too.
"As a graduate student, it was close to my first experience doing guided research, so I had no idea how research was communicated or conducted," says Orton of his time at Caltech, when he often worried that his classmates and professors would discover he wasn't "Nobel material." "I want to be able to work with students, which I sincerely enjoy, to instruct them on setting down a research goal, determining an approach, modifying it when things inevitably hit a bump, as well as communicating results and evaluating next steps."
For Alexandra Holloway and Krys Blackwood, the chance to provide new opportunities isn't just what drives them to be mentors, but also something they look for when choosing interns.
"I look for underdogs, students who are not representing themselves well on paper," says Holloway. "Folks from underrepresented backgrounds are less likely to have somebody guide them through, 'Here's how you make your résumé. Here's how you apply.' The most important thing is their enthusiasm for learning something new or trying something new."
It's for this reason that Holloway and Blackwood have become evangelists for JPL's small group of high-school interns, who come to the Laboratory through a competitive program sponsored by select local school districts. While less experienced than college students, high-school interns more than make up for it with perseverance and passion, says Blackwood.
"[High-school interns] compete to get a spot in the program, so they are highly motivated kids," she says. "Your results may vary on their level of skill when they come in, but they work so hard and they put out such great work."
Holloway and Blackwood met while working on the team that designs the systems people use to operate spacecraft and other robotic technology at JPL – that is, the human side of robotics. Holloway has since migrated back to robots as the lead software engineer for NASA's next Mars rover. But the two still often work together as mentors for the students they bring in to design prototypes or develop software used to operate rovers and the antennas that communicate with spacecraft across the solar system.
It's important to them that students get a window into different career possibilities so they can discover the path that speaks to them most. The pair say they've seen several students surprised by the career revelation that came at the end of their internships.
"For all of our interns, we tailor the project to the intern, the intern's abilities, their desires and which way they want to grow," says Holloway. "This is such a nice place where you can stretch for just a little bit of time, try something new and decide whether it's for you or not. We've had interns who did design tasks for us and at the end of the internship, they were like, 'You know what? I've realized that this is not for me.' And we were like, 'Awesome! You just saved yourself five years.'"
The revelations of students who intern with Parag Vaishampayan in JPL's Planetary Protection group come from something much smaller in scale – microscopic, even.
Vaishampayan's team studies some of the most extreme forms of life on Earth. The group is trying to learn whether similar kinds of tough microbes could survive on other worlds – and prevent those on Earth from hitching a ride to other planets on NASA spacecraft. An internship in Planetary Protection means students may have a chance to study these microbes, collect samples of bacteria inside the clean room where engineers are building the latest spacecraft or, for a lucky few, name bacteria.
"Any researcher who finds a new kind of bacteria gets a chance to name it," says Vaishampayan. "So we always give our students a chance to name any bacterium they discover after whoever they want. People have named bacteria after their professors, astronauts, famous scientists and so forth. We just published a paper where we named a bacterium after Carl Sagan."
The Planetary Protection group hosts about 10 students a year, and Vaishampayan says he's probably used every JPL internship program to bring them in. Recently, he's become a superuser of one designed for international students and another that partners with historically black colleges and universities, or HBCUs, to attract students from diverse backgrounds and set them on a pathway to a career at the Laboratory.
"I can talk for hours and hours about JPL internships. I think they are the soul of the active research we are doing here," says Vaishampayan. "Had we not had these programs, we would not have been able to do so much research work." In the years ahead, the programs might become even more essential for Vaishampayan as he takes on a new project analyzing 6,000 bacteria samples collected from spacecraft built in JPL's clean rooms since 1975.
With interns making up more than 15 percent of the Laboratory population each year, Vaishampayan is certainly not alone in his affection for JPL's internship programs. And JPL is equally appreciative of those willing to lend time and support to mentoring the next generation of explorers.
Says Adrian Ponce of those who take on the mentorship role through the programs his team manages, "Especially with this being National Mentoring Month, it's a great time to highlight the work of our thriving mentor community. I'd like to thank JPL mentors for their tremendous efforts and time commitment as they provide quality, hands-on experiences to students that support NASA missions and science, and foster a diverse and talented future workforce."
---
Explore JPL's summer and year-round internship programs and apply at: jpl.nasa.gov/intern
Career opportunities in STEM and beyond can be found at: jpl.jobs
The laboratory's STEM internship and fellowship programs are managed by the JPL Education Office. Extending the NASA Office of STEM Engagement's reach, JPL Education seeks to create the next generation of scientists, engineers, technologists and space explorers by supporting educators and bringing the excitement of NASA missions and science to learners of all ages.
TAGS: Higher Education, Internships, Mentors, Research, Researchers, STEM, Interns, Juno, Jupiter, Science, Astrobiology, Planetary Protection, Computer Science, Design, Mentoring, Careers, Women at NASA
---
Last week, 40 community college students landed at NASA's Jet Propulsion Laboratory to accept the challenge of building miniature Mars rovers over the course of four days, from July 9-12, putting their designs to the test in a series of competitions on simulated Martian terrain.
The challenge is part of the National Community College Aerospace Scholar, or NCAS, program, which hosts hundreds of students across multiple NASA centers for a twice-yearly educational workshop and engineering competition. The activity provides students with an up-close and intimate look at NASA missions, and an opportunity to present their work to a panel of judges.
One key part of their week here: The students, who are divided into four teams, are mentored by NASA scientists and engineers. And at JPL – where the competition is organized by the Education Office – nobody knows the mentorship experience better than Amiee Quon and Otto Polanco, JPL's two longest-serving NCAS mentors.
In 2012, Quon – who participated in the high school version of NCAS when she was 16 – saw an email circulated at JPL requesting mentors for the competition. She signed up and has been a mentor ever since.
"It's so rewarding to see how excited they are about engineering, and when they work hard on something and collaborate, that things work out for them," says Quon, a mechanical integration engineer who has worked on the Mars 2020 helicopter and the Juno mission orbiting Jupiter, and is currently working on the Europa Clipper mission.
Things worked out especially well for Quon's mentees this session: The 10 students on her team were named the winners of the summer 2019 competition.
"My team was very cohesive, and I was impressed by how well they worked together to design, build and operate their successful rover," she says. "All the teams did a great job on the toughest competition course I've ever seen."
For Polanco, being a mentor is a capstone on his own experience as a community college student. He started his undergraduate studies at Santa Monica College, transferred to Cal State L.A. to earn his bachelor's and master's degrees in mechanical engineering, and eventually landed an internship at JPL. He's been at JPL for 15 years and has worked as an optical-mechanical engineer on the Mars Science Laboratory mission, Starshade project and more.
The NCAS competition is an opportunity for Polanco to encourage students to go after what they want to do – including helping one female college freshman, whose family expected her to marry and have children instead of chasing a STEM career. Polanco guided her during an NCAS competition and stayed in touch throughout her college years; today, she's pursuing a Ph.D. at Caltech and studying global climate change.
"The most rewarding part is influencing people's perspectives about what their engineering futures might be," he says. "It's about convincing them to pursue their dreams and passions and seeing them grow over the years."
While Quon and Polanco play a big part in helping guide the students through various Mars rover challenges and their final presentations, they both recognize that their ultimate roles lie in reminding students that they deserve to achieve anything they set their minds to.
"A lot of our mentorship is raising the confidence levels of individuals," Polanco says. "It's through these side conversations that you often hear, 'I'm not qualified or worthy enough to work here.'" And I always ask them, 'Why do you put a ceiling on yourself?'"
Adds Quon: "We talked to somebody during the competition who felt they would be at a disadvantage going to career fairs because they transferred [into their current university]. But you've worked hard to get to where you are. There's absolutely no reason to feel 'less than.'"
To that end, Polanco encourages more people at JPL to mentor when they can.
"I think it's a really good experience for JPL employees to go through, to see how their own experience can help others," he says. "My little path is a good example of what people can do. There are so many students in community college who struggle to see that end achievement. But the institution is good about hiring talent and [individuals with] strong work ethic, no matter where you went to school."
---
The NCAS program is funded by the NASA Minority University Research and Education Program. Learn more and apply, here.
TAGS: Higher Education, Community College, NCAS, Mentors, Students, STEM, Engineering
---
Just as the trees begin to lose their leaves as fall approaches, NASA's Jet Propulsion Laboratory in Pasadena, Calif., loses a part of its staff, the summer student interns.
Approximately 450 students were at JPL over the summer to participate in the more than 20 summer student research programs offered through JPL's Education Office. Each student worked with at least one mentor.

Students came from all over the country, large and small colleges and universities, community colleges, high schools and even foreign universities; from as far away as Oxford and as close as Glendale Community College.
Phoebe Sulzen, a junior mechanical engineering major at Cal State Los Angeles, found being a member of the Mars Science Laboratory team an "amazing" experience. "Being a part of a professional work environment reinforced the love I already had for the challenge and excitement that goes with engineering," she said. "I am looking into finding an internship for next summer in a different section so I can get experience in other areas."
Working in the Verification, Validation and Operations Group, Sulzen's internship was through JPL's Summer Minority Internship Program. Sulzen's mentor, Tracy Van Houten, has mentored about 20 students in her eight years at JPL, including three this summer on Mars Science Laboratory. She said the time and effort are worth it. "Plus, the students all work so quickly," she said. "I often assign tasks that I think will take a week and they are done within a day. I really enjoy the vibrancy and freshness all the students bring to the Lab each summer."
Kim Whitehall, who worked in JPL's Graduate Fellowship Program developing metrics for the Regional Climate Model Evaluation System, feels her JPL stint has helped bring together academic theories and practical applications of her knowledge. "Working at JPL allowed me to bridge classroom theories with real-world practicalities," she said. Whitehall is now pursuing a doctorate in atmospheric sciences at Howard University in Washington D.C.
"For many of the students, a JPL internship is their first experience working at the frontier of science, technology or engineering," said Adrian Ponce, manager of the Science, Technology, Engineering and Mathematics (STEM) Higher Education Group and principal investigator on astrobiology and biodefense research projects at JPL. "Their work is a powerful and transformative experience and really motivates them to finish their STEM degrees and pursue those types of careers," Ponce said.
After spending time on Lab, many of the interns want to pursue careers at NASA. This summer JPL had more than 60 interns considered by hiring managers for positions.
Indeed, Brian Schratz, a two-time summer student from 2005 to 2008 in the Graduate Student Research Program, was hired into the Communications System and Operations Group in 2009 and is currently working with the Mars Science Laboratory team. "I interned at a few different places, including other NASA centers," he said. "After the first summer at JPL, I was hooked. As a full-time JPL employee I'm loving every minute of it."
"For JPL, the benefit comes in unbridled enthusiasm that is injected into the Lab during the summer months," said Ponce. "That enthusiasm is put to good use by our mentor community, which is illustrated by the fact that 10 percent of all the peer-reviewed publications coming from JPL have student interns as co-authors."
"When these interns are hired, they will need little or no orientation and training to begin their careers at JPL, which is another cost-saving benefit of internship programs," noted Parvin Kassaie, manager of JPL's Education Office. "They start with a base of experience, a network of connections and a loyalty to JPL that will continue to benefit the Lab and form the foundations of a successful career," Kassaie said.
Learn more about JPL internships and fellowships

Written by Susan Braunheim
TAGS: Internships & Fellowships, Mentors,