---
When Lean Teodoro was growing up on the remote island of Saipan in the middle of the Pacific Ocean, her dream of one day working for NASA always seemed a bit far-fetched to those around her. Now, a geophysics student on the premed track at the University of Hawaii and a summer 2018 intern at NASA's Jet Propulsion Laboratory, Teodoro is making her dream a reality. This summer, she took a short break from her internship searching for asteroids with NASA's NEOWISE team to tell us about her career journey so far, what inspired her to study STEM and how she hopes to play a role in human space exploration of the future.
What are you working on at JPL?
I work with the NEOWISE team, the Near-Earth Object Wide-field Infrared Survey Explorer. My focus is on near-Earth asteroids. I do a lot of image analysis and processing. Not all of the time do asteroids get detected through our automated system, so my job is to look at archives to find previously undetected asteroids.
What is a near-Earth object and how do you look for them?
Near-Earth objects are objects [such as asteroids and comets] that are very near to Earth's orbit. There are other asteroids that are located roughly between the orbits of Mars and Jupiter, but my focus is on those that are closer to Earth. The way that we detect them is we have this [space telescope called NEOWISE] that surveys the sky in two wavelengths. It senses the heat of asteroids. So I look at images from NEOWISE and, if I see a red dot that is bright, then that's usually an asteroid. But I go through several search techniques to see if the signal-to-noise ratio is good. So there are several processes that work.
What is the ultimate goal of the project?
My ultimate goal is to try to increase the number of known near-Earth objects so that, in the future, we can get more precise measurements for their positions and movements -- just in case they pose a risk to Earth.
What's an average day like for you?
I go through, I'd say, hundreds of images per day. I also took part in a side project where I had to get the measurements of an asteroid that was observed 39 years before it was officially discovered. We looked at this astronomical plate from the 1950s. You can see a very small arrow pointing to an asteroid. Positions for the asteroid hadn't been discovered yet, so my job was also to find those. It had a lot to do with coding and I had very little experience with coding, so it was nice.
What other skills have you been able to pick up at JPL?
My major is geophysics, so I had little knowledge about astronomy. My whole research team exposed me to an exciting world of astronomy, so that was really nice. They were very encouraging. I've learned so much more about astronomy this summer than I did throughout my whole undergrad career. I mean, there is some connection between geophysics and astronomy, in a way, but this summer, I really learned so much.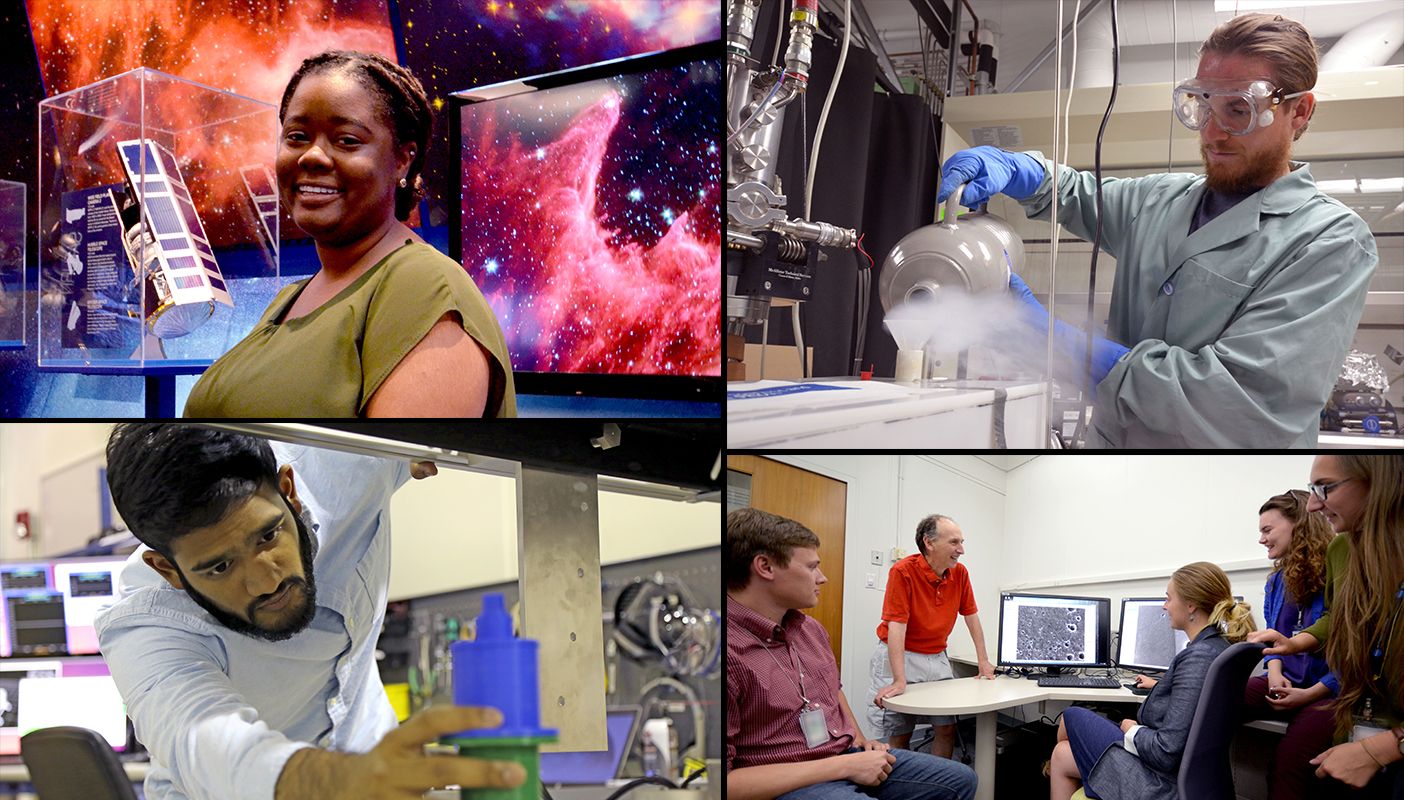 Meet JPL Interns
Read stories from interns pushing the boundaries of space exploration and science at the leading center for robotic exploration of the solar system.
You grew up on the remote island of Saipan in the Northern Mariana Islands. How did you get exposed to STEM and what got interested in pursuing it as a career?
When I was young, my dad would always make us go fly kites at night on the beach. There was this one night where I was just looking at the Moon. I was like, "Oh my god, I really want to learn more about astronomy." I think since then, I've been interested in STEM. But when you're coming from a really small island, you feel very limited. So I didn't have that strong foundation in STEM. And that's the reason why I wanted to move off the island -- because I knew that I couldn't get the opportunities if I stayed. That's the reason I moved to the University of Hawaii. They have a strong geology and geophysics program, and it's a great research university. Since I started there, I've been doing research related to NASA -- like the NASA Hawaii Space Grant Consortium. I feel like if I didn't move to the University of Hawaii, I wouldn't be where I am today, interning at JPL.
So you moved from one island to another?
[Laughs.] Yeah, I couldn't leave the island vibe, I guess. I think it's just a little closer to home. I feel more at home when I'm in Hawaii. Not only that, but also they have a great program, so that was a plus, too. And they have close affiliations with NASA, so that was really great, because my goal was to work for NASA.
Was it a challenge to move away from the island where you grew up?
It was definitely a challenge leaving family and friends behind. I was there on my own. The reason why I chose the University of Hawaii is because of their program. I had a really hard time choosing my major because I was interested in health, but I was interested in geology as well. I'm doing premed as well [as geology and geophysics]. I'm really interested in how humans or organisms can adapt to extreme environments and in learning about geology – for example on Mars – and health, and seeing how we can combine those two fields to contribute to future human space exploration.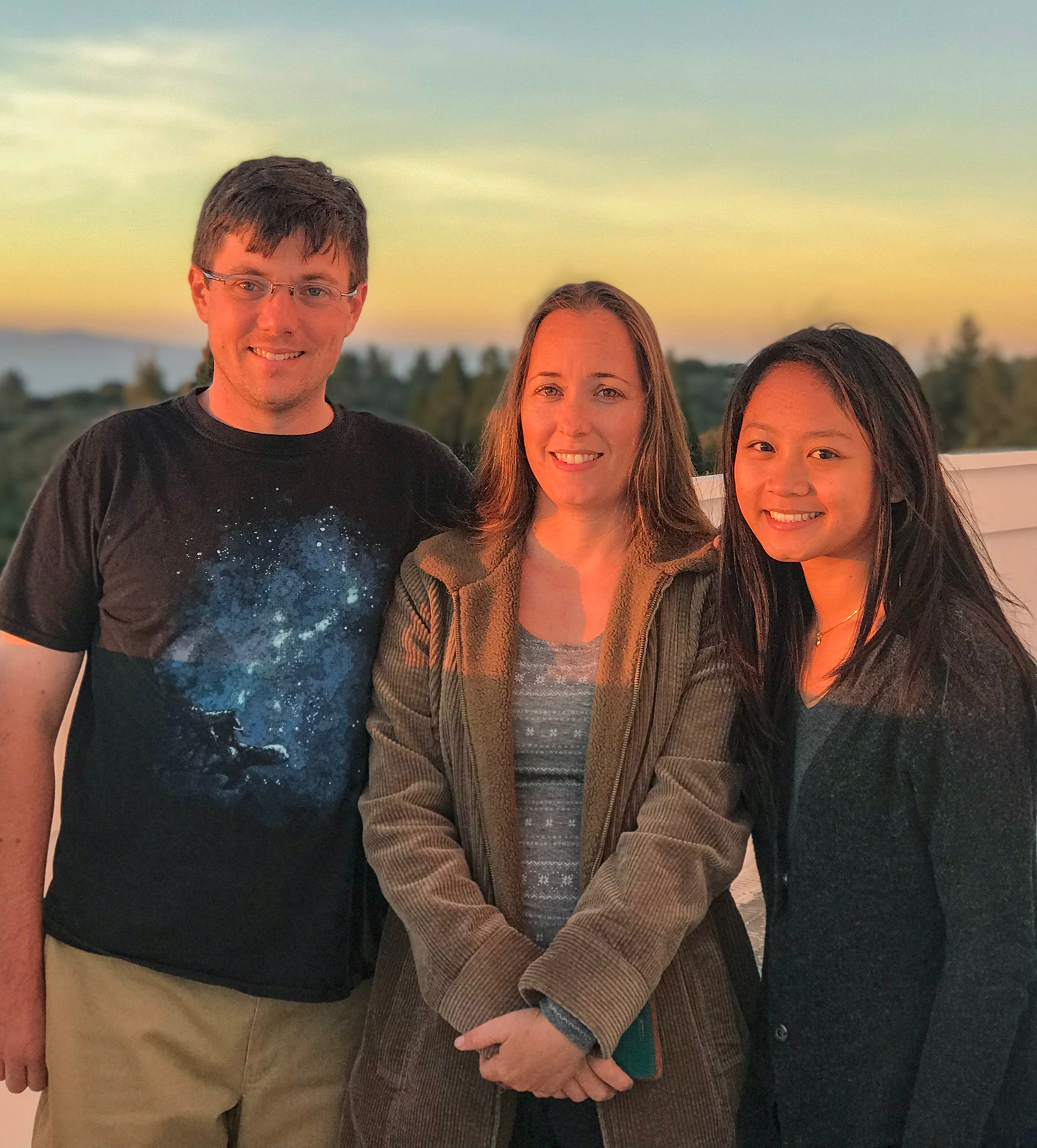 What do your family and people back home think of your career path?
It's so funny because I remember, in middle school, I would always tell my friends and family how I wanted to work for NASA, and they would laugh about it because I don't think anyone back home has ever done something big like that. Having them see me working here -- it just kind of opened their eyes, like, "Wow, it's possible," you know? Most of the time, people back home just stay for financial reasons. It was really expensive moving to Hawaii. But I really wanted to do it. So here I am, and I'm so happy.
Did you know that we have a group of student teachers from the Northern Mariana Islands that has come to NASA's MUREP Educator Institute at JPL the past couple summers?
Yeah! So three weeks ago, I was walking to my office, and I saw a few friends from back home. I was like, "Oh my god, what are you guys doing here?" We all went to the same high school and everything! They were telling me about that whole program. I was like, "Oh my god, I feel so happy. That's so great." The chances -- it was mind-blowing. I'm so happy for them. I'm really excited for the future of Saipan and the whole Northern Mariana Islands.
What's the most JPL- or NASA-unique experience you've had so far?
Of all the internships I've had in the past, JPL is really unique because everyone is just so passionate about the work that they do, so it really rubs off on you. Not only that, but also the intern community here is just amazing. And not only the interns, but also my mentors and the other scientists and engineers I've met. I've made so many friends throughout my summer here from all over the nation and all over the world, which is nice because I'm from this small island, and it just makes me realize how big the world is.
I feel like interning at JPL builds a foundation for me. And with my mentors here at JPL and in Hawaii, I do feel more confident in being a minority and a woman in STEM. I feel more driven to be successful and to inspire people from back home to go and pursue what they want to do. Don't let the confinements of your environment stop you from what you want to do.
What's your ultimate career goal?
My ultimate goal is to try and contribute to future human space exploration. That's what I really want to do. I'm still trying to figure out how I can pave my path by combining health and geosciences. We'll see how it goes.
---
Explore JPL's summer and year-round internship programs and apply at: https://www.jpl.nasa.gov/edu/intern
The laboratory's STEM internship and fellowship programs are managed by the JPL Education Office. Extending the NASA Office of Education's reach, JPL Education seeks to create the next generation of scientists, engineers, technologists and space explorers by supporting educators and bringing the excitement of NASA missions and science to learners of all ages.
---
Looking for a stellar 2018 calendar? Try this new Moon Phases Calendar and Calculator DIY from the Education Office at NASA's Jet Propulsion Laboratory!
Download the free, decoder-ring style calendar and assemble it to see when and where to view the Moon every day of the year. The calendar features daily moon phases, moonrise, moonset and overhead viewing times, a listing of Moon events including supermoons and lunar eclipses, plus graphics depicting the relative positions of Earth and the Moon during various moon phases. Use it to teach students about the phases of the Moon, for sky-gazing or simply as a unique wall calendar.
In the classroom, it makes a great addition to this Teachable Moment and related lessons about supermoons – two of which will ring in the new year in January 2018.
Explore these and more Moon-related lessons and activities from NASA/JPL Edu at the links below:
---
For Students
---
---
For Educators
---
---
---
---
---
---
The term "supermoon" has been popping up a lot in the news and on social media over the past few years. But what are supermoons, why do they occur and how can they be used as an educational tool. Plus, are they really that super?
There's a good chance you'll hear even more about supermoons in the new year. There will be two supermoons in a row in January 2018! Now is a great time to learn about these celestial events and get students exploring more about Earth's only natural satellite.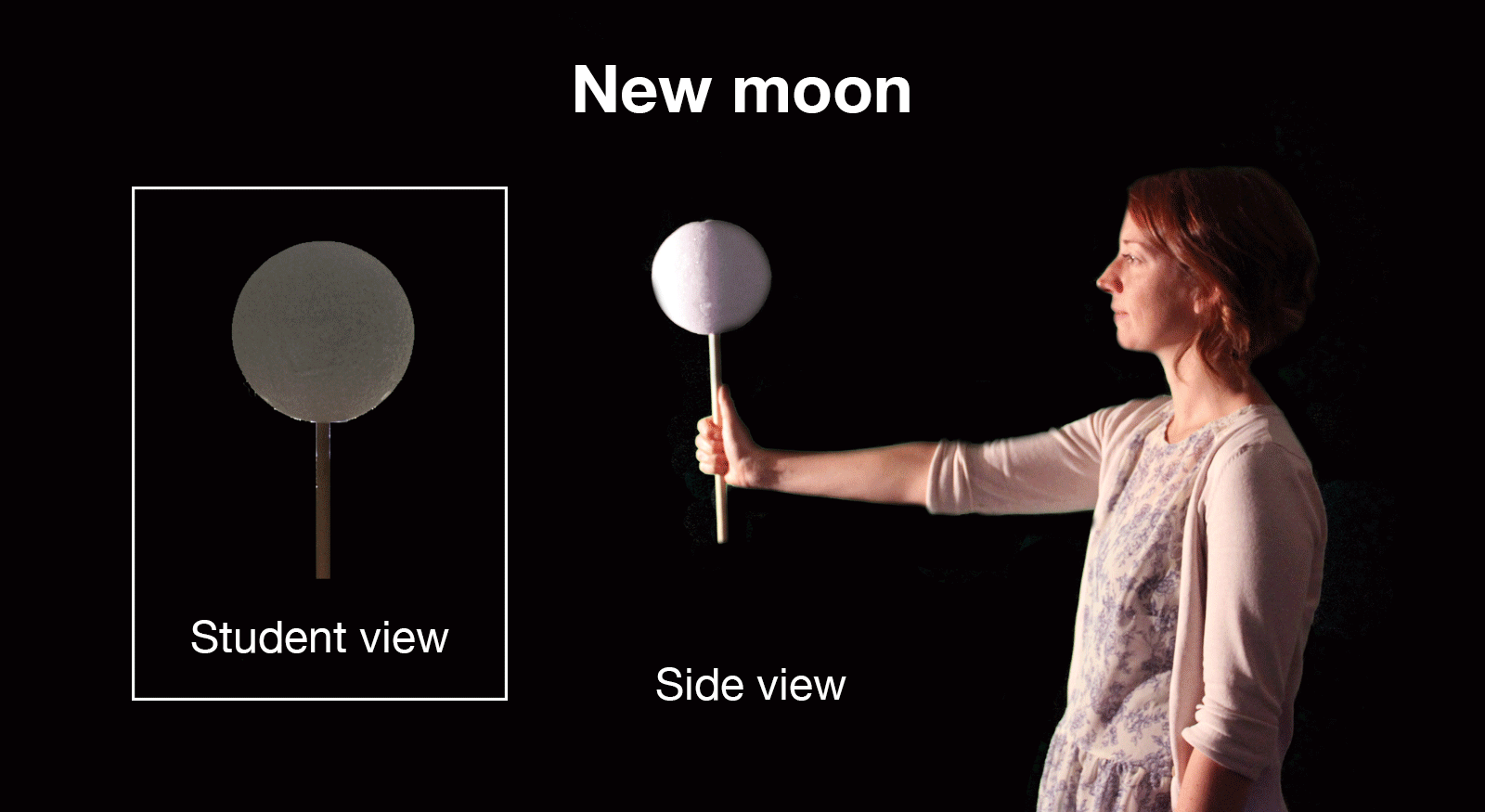 Lessons About the Moon
Explore our collection of standards-aligned lessons for grades 1-12.
How it Works
As the Moon orbits Earth, it goes through phases, which are determined by its position relative to Earth and the Sun. When the Moon lines up on the opposite side of Earth from the Sun, we see a full moon. The new moon phase occurs when the Moon and the Sun are lined up on the same side of Earth.
The Moon doesn't orbit in a perfect circle. Instead, it travels in an ellipse that brings the Moon closer to and farther from Earth in its orbit. The farthest point in this ellipse is called the apogee and is about 405,500 kilometers from Earth on average. Its closest point is the perigee, which is an average distance of about 363,300 kilometers from Earth. During every 27-day orbit around Earth, the Moon reaches both its apogee and perigee.
Full moons can occur at any point along the Moon's elliptical path, but when a full moon occurs at or near the perigee, it looks slightly larger and brighter than a typical full moon. That's what the term "supermoon" refers to.
Because supermoon is not an official astronomical term, there is no definition about just how close to perigee the full moon has to be in order to be called "super." Generally, supermoon is used to refer to a full moon 90 percent or closer to perigee. (When the term supermoon was originally coined, it was also used to describe a new moon in the same position, but since the new moon isn't easily visible from Earth, it's rarely used in that context anymore.)
A more accurate and scientific term is "perigee syzygy." Syzygy is the alignment of three celestial bodies, in this case the Sun, Moon and Earth. But that doesn't quite roll off the tongue as easily as supermoon.
Why It's Important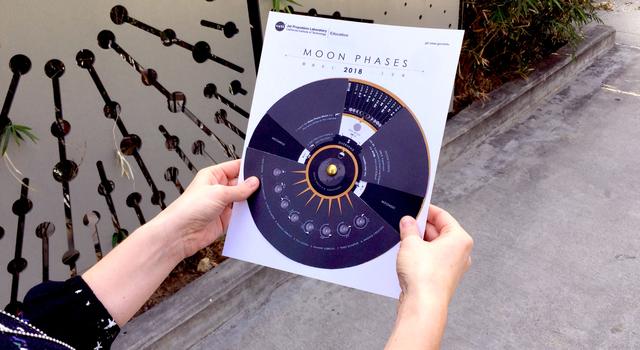 Make a Moon Phases Calendar
Use this Moon "decoder wheel" to see where and where to view the Moon all year!
As the largest and brightest object in the night sky, the Moon is a popular focal point for many amateur and professional astronomers pointing their telescopes to the sky, and the source of inspiration for everyone from aspiring space scientists to engineers to artists.
The supermoon is a great opportunity for teachers to connect concepts being taught in the classroom to something students will undoubtedly be hearing about. Students can practice writing skills in a Moon journal, study Moon phases and apply their math skills to observing the supermoon. (Click here for related activities from JPL's Education Office.)
Incorrect and misleading information about the Moon (and supermoons) can lead to confusion and frustration. It's important to help students understand what to expect and be able to identify inaccurate info.
What to Expect
Size
As with anything that moves closer to the person viewing it, the supermoon will appear bigger than an average full moon. At its largest, it can appear 14% larger in diameter than the smallest full moon. Keep in mind that a 14% increase in the apparent size of something that can be covered with a fingernail on an outstretched arm won't seem significantly bigger. Unlike side-by-side comparisons made in science and everyday life, students will not have seen the full moon for at least 30 days, and won't see another for at least 30 more days. Comparing a supermoon with a typical full moon from memory is very difficult.
Leading up to a supermoon, there are often misleading images on popular media. A technique that involves using a long telephoto lens to take photographs of the Moon next to buildings or other objects makes the Moon look huge compared with its surroundings. This effect can make for great photographs, but it has nothing to do with the supermoon. In fact, these photos can be taken during any Moon phase, but they will likely be used in stories promoting the supermoon.
There are also images that have been edited to inaccurately dramatize the size of the supermoon. Both of these can lead students, and adults, taking pictures with their cell phone to think that they've done something wrong or just aren't cut out for observing the sky, which isn't true!
Your students may have noticed that when they see a full moon low on the horizon, it appears huge and then seems to shrink as it rises into the night sky. This can happen during any full moon. Known as the Moon Illusion, it has nothing to do with a supermoon. In fact, scientists still aren't sure what causes the Moon Illusion.
Brightness
The full moon is bright and the supermoon is even brighter! Sunlight reflecting off the Moon during its full phase is bright enough to cast shadows on the ground. During a supermoon, that brightness can increase up to 30 percent as a result of the Moon being closer to Earth, a phenomenon explained by the inverse square law. (Introduce students to the inverse square law with this space-related math lesson for 6th- through 8th-graders.) As with the size of the Moon, students may not remember just how bright the last full moon was or easily be able to compare it. Powerful city lights can also diminish how bright a supermoon seems. Viewing it away from bright overhead street lights or outside the city can help viewers appreciate the increase in brightness.
What Not to Expect
A supermoon will not cause extreme flooding, earthquakes, fires, volcanic eruptions, severe weather, nor tsunamis, despite what incorrect and non-scientific speculators might suggest. Encourage your students to be good scientists and research this for themselves.

Teach It
The excitement and buzz surrounding a supermoon is a great opportunity to teach a variety of Moon topics with these lessons from JPL's Education Office:
Explore More
---
For the record: This story originally stated a supermoon would be visible in January and February 2018. The two supermoons of 2018 are both in January.

TAGS: Supermoon, Moon Phases, Moon, Earth's Moon, What's Up, Astronomy, K-12, Educators
---
Find out how one student's far-fetched dream landed her an internship at JPL. Astronomy intern Alyx Stevens shares what it's like to work at the leading center for robotic exploration of the solar system.
---
Today, successful women in science all contribute to a "little piece of the puzzle." Farisa Morales makes her contribution as an astronomer at NASA's Jet Propulsion Laboratory studying other planetary systems, observing the sky through the Spitzer Space Telescope and analyzing the dust around distant stars outside our solar system in search of new planets. But she didn't discover this passion until she was in college.
At the start of her college experience, Morales was majoring in mathematics and decided on taking an internship at JPL for engineering. She was later introduced to Spitzer Project Scientist Michael Werner, who asked her to take on huge task far from her comport zone: help take in data from the giant space telescope. This would range from searching for baby star formations to discovering distant galaxies at the edges of the universe. Farisa found her calling and she wanted to be exposed to even more. She switched her major to astrophysics and now has her PhD. "Life just takes you places and you are the main force pushing through," said Morales.
As part of the University of Southern California's Organization of Women in Physics, Morales takes an active role in encouraging women to be a part of the science field. Over the years she's juggled raising two kids, working and studies, but she says, "If I can do it, why can't others?" hoping to see a rise in the number of women in science.
These days, she spends her time writing proposals, programming downloaded images from Spitzer, learning about a specific telescope or publishing a recent finding. Even teaching astronomy at Cerritos College, Los Angeles Mission College, Pierce College and California State University, Northridge adds to her busy schedule. In five to ten years she sees herself at a full-time job teaching at a university while still maintaining her research activities at JPL. She's earned a few awards including an American Astronomical Society Chambliss award. To Morales, the work itself is satisfying. "My life has not been in vain because I'm providing the answers to one little tiny piece of the cosmic puzzle," she said. "I came into this world, and I worked and solved a little tiny piece of the puzzle. And when I leave, that is my legacy. The realization of knowing you're a productive human being and you're leaving something positive for humanity to continue to build upon is just tremendous!"

TAGS: Women in STEM, Women's History Month, High School, Astronomy, Science