Find out what's new in the Education Office at NASA's Jet Propulsion Laboratory and learn about the latest initiatives to inspire students and educators through NASA science, technology, engineering and mathematics.

---
NASA is inviting students to help name its next Mars rover! Set to launch from Florida in the summer of 2020, NASA's fifth rover to visit the Red Planet is designed to study past environments capable of supporting life, seek signs of ancient microbial life, collect rock and soil samples for a possible future return to Earth, and test technologies that could produce oxygen from the Martian atmosphere for use by humans one day. But before it can do that, it needs a name.
Following in the tracks of NASA's four previous Mars rovers, the agency is asking students to suggest a name. The first Mars rover, which landed in 1997, was called the Microrover Flight Experiment until a 12-year old student from Connecticut suggested the name Sojourner, in honor of abolitionist and women's rights activist Sojourner Truth. In 2004, a third-grade student from Arizona named NASA's twin rovers Spirit and Opportunity. Curiosity, which landed in 2012 and is the most recent rover to visit Mars, was named by a sixth-grade student in Kansas.
To enter the Name the Rover Essay Contest, individual students must submit an essay of up to 150 words by Nov. 1, 2019. In their essay, students will need to propose the name they think best suits the rover and explain their reasoning. Judges will select three finalists (one each from grades K-4, 5-8 and 9-12) from every state and U.S. territory. From there, judges will narrow down the finalists further before they select a final name in the spring of 2020.
So what makes a good name? There are lots of ways to become inspired, but students should start by learning about the rover as well as the Red Planet and why we explore. But they shouldn't stop there. There are many ways to spark ideas from students, including writing planetary poetry, making cosmic art, and having them build rovers of their own. Get students thinking and writing creatively, and encourage them to submit their essay!
The contest is open to U.S. residents enrolled in kindergarten through 12th grade in a U.S. school (including U.S. territories and schools operated by the U.S. for the children of American personnel overseas). Home-school students can also submit a name!
Explore More
TAGS: Mars, rover, contest, Mars 2020, K-12 education, STEM, language arts, essay, science, students
---
Fifty years ago this week, the Apollo 11 astronauts launched on their history-making mission. Saturday, July 20, is the anniversary of that first landing of humans on the Moon; a great milestone to reflect on, as well as an opportunity to look ahead. Read on for some of the ways you can celebrate and learn with NASA!
Go Places
It's not just science centers that are celebrating the 50th anniversary of humans landing on the Moon. There are events taking place worldwide at libraries, concert halls, baseball stadiums, National Parks, art museums, and on city streets. Find anniversary events near you with this searchable map and calendar.
Do Things
This collection of hands-on activities for all ages will have you throwing water balloons to learn about craters on the Moon, helping actual NASA scientists by mapping the Moon from your own computer, building a model of the Earth-Moon system and seeing what it takes to investigate strange new planets. You can even make your own lunar spacecraft.
The Forward to the Moon With Artemis activity book is a fun way to learn about the Apollo mission that first put people on the Moon and what's in store for the future. Also, check out these hands-on activities, building challenges and online games!
Focus On the Moon
Love observing the Moon and the rest of the night sky? The Night Sky Network will help you find local astronomy clubs and events. Save the date for International Observe the Moon Night, October 5. If you're clouded out, you can always make your own Moon to enjoy!
Watch These
NASA TV has a full lineup of Apollo programming. On July 19 at 3 p.m. (EDT), you can watch STEM Forward to the Moon. The half-hour show will feature students enacting simulations of a return to the Moon with NASA's Artemis program. The accompanying Educator's Guide has all you need to try the activities from the show at home or in the classroom.
Also fun to watch are vintage recordings from the Apollo program, as well as archived lectures and the kid-friendly "STEM in 30" video series from the National Air And Space Museum.
Get Social
Join NASA and educational centers nationwide to build a virtual mission to the Moon on July 18. Follow #VirtualMoonshot on Instagram, Facebook and Twitter to take part – or follow along with a host center near you.
Finally, if you've wondered what it would have been like to have social media 50 years ago, be sure to follow Relive Apollo 11 for tweets that tell the story of the mission in real time, starting with its July 16 launch!
Explore More
TAGS: Apollo 50th, Events, Activities, Education, STEM, Science, Museums,
---
Last week, 40 community college students landed at NASA's Jet Propulsion Laboratory to accept the challenge of building miniature Mars rovers over the course of four days, from July 9-12, putting their designs to the test in a series of competitions on simulated Martian terrain.
The challenge is part of the National Community College Aerospace Scholar, or NCAS, program, which hosts hundreds of students across multiple NASA centers for a twice-yearly educational workshop and engineering competition. The activity provides students with an up-close and intimate look at NASA missions, and an opportunity to present their work to a panel of judges.
One key part of their week here: The students, who are divided into four teams, are mentored by NASA scientists and engineers. And at JPL – where the competition is organized by the Education Office – nobody knows the mentorship experience better than Amiee Quon and Otto Polanco, JPL's two longest-serving NCAS mentors.
In 2012, Quon – who participated in the high school version of NCAS when she was 16 – saw an email circulated at JPL requesting mentors for the competition. She signed up and has been a mentor ever since.
"It's so rewarding to see how excited they are about engineering, and when they work hard on something and collaborate, that things work out for them," says Quon, a mechanical integration engineer who has worked on the Mars 2020 helicopter and the Juno mission orbiting Jupiter, and is currently working on the Europa Clipper mission.
Things worked out especially well for Quon's mentees this session: The 10 students on her team were named the winners of the summer 2019 competition.
"My team was very cohesive, and I was impressed by how well they worked together to design, build and operate their successful rover," she says. "All the teams did a great job on the toughest competition course I've ever seen."
For Polanco, being a mentor is a capstone on his own experience as a community college student. He started his undergraduate studies at Santa Monica College, transferred to Cal State L.A. to earn his bachelor's and master's degrees in mechanical engineering, and eventually landed an internship at JPL. He's been at JPL for 15 years and has worked as an optical-mechanical engineer on the Mars Science Laboratory mission, Starshade project and more.
The NCAS competition is an opportunity for Polanco to encourage students to go after what they want to do – including helping one female college freshman, whose family expected her to marry and have children instead of chasing a STEM career. Polanco guided her during an NCAS competition and stayed in touch throughout her college years; today, she's pursuing a Ph.D. at Caltech and studying global climate change.
"The most rewarding part is influencing people's perspectives about what their engineering futures might be," he says. "It's about convincing them to pursue their dreams and passions and seeing them grow over the years."
While Quon and Polanco play a big part in helping guide the students through various Mars rover challenges and their final presentations, they both recognize that their ultimate roles lie in reminding students that they deserve to achieve anything they set their minds to.
"A lot of our mentorship is raising the confidence levels of individuals," Polanco says. "It's through these side conversations that you often hear, 'I'm not qualified or worthy enough to work here.'" And I always ask them, 'Why do you put a ceiling on yourself?'"
Adds Quon: "We talked to somebody during the competition who felt they would be at a disadvantage going to career fairs because they transferred [into their current university]. But you've worked hard to get to where you are. There's absolutely no reason to feel 'less than.'"
To that end, Polanco encourages more people at JPL to mentor when they can.
"I think it's a really good experience for JPL employees to go through, to see how their own experience can help others," he says. "My little path is a good example of what people can do. There are so many students in community college who struggle to see that end achievement. But the institution is good about hiring talent and [individuals with] strong work ethic, no matter where you went to school."
---
The NCAS program is funded by the NASA Minority University Research and Education Program. Learn more and apply, here.
TAGS: Higher Education, Community College, NCAS, Mentors, Students, STEM, Engineering
---
After a full day of intense competition, a team of students from University High School in Irvine, California, earned first place in a regional round of the U.S. Department of Energy National Science Bowl on Jan. 26, 2019. This is the second consecutive year that the school has placed first in the regional round, and it's the 27th year that NASA's Jet Propulsion Laboratory in Pasadena, California, has hosted the competition.
---
UPDATE: Nov. 27, 2018 – The InSight spacecraft successfully touched down on Mars just before noon on Nov. 26, 2018, marking the eighth time NASA has succeeded in landing a spacecraft on the Red Planet. This story has been updated to reflect the current mission status. For more mission updates, follow along on the InSight Mission Blog, JPL News, as well as Facebook and Twitter (@NASAInSight, @NASAJPL and @NASA).
---
NASA's newest Mars mission, the InSight lander, touched down on the Red Planet just before noon PST on Nov. 26. But there's more work ahead before the mission can get a look into the inner workings of Mars. Get your classroom ready to partake in all the excitement of NASA's InSight mission with this educator game plan. We've got everything you need to engage students in NASA's ongoing exploration of Mars!
Day Before Landing
Read NASA/JPL Edu's Teachable Moment, "NASA's 'Cyber Monday' Mars Landing to Deliver Science Firsts," to get a preview of the engineering and science involved in landing InSight and placing its instruments on Mars. Explore the related activities and resources in the "Teach It" and "Explore More" sections.
Landing Day (Nov. 26)
Next Day
Review the Teachable Moment to find out what needs to happen before InSight's science operations can begin. Then create an instructional plan with these lessons, activities and resources that get students engaged in the science and engineering behind the mission.
Check out InSight's first images from Mars, here. (This is also where you can find raw images from InSight throughout the life of the mission.)
Over the Next Month
Explore More
Follow Along
Resources and Activities
Feature Stories and Podcasts
Websites and Interactives
TAGS: InSight, Mars Landing, Educators, K-12, Elementary School, Middle School, High School, Lessons and Activities, Educator Resources, Mars
---
Update – Sept. 13, 2018: Due to the number of requests we have received, this bulletin board registration is now closed. In the event more materials become available, an update will be posted here. All materials are also available to download at the links below.
---
Launch back into STEM with these back-to-school resources from NASA all about hurricanes, clouds, weather, Earth science – and the satellites that study them. For a limited time, the Educator Resource Center at NASA's Jet Propulsion Laboratory is offering free bulletin-board materials to educators for display in classrooms or other educational settings.
Register today to receive free materials mailed directly to you or download them at the links below.
Out of stock
Bulletin board mailers are limited to teachers at U.S.-based institutions.
Available while supplies last.
Requests will be fulfilled in the order they are received.
Download bulletin board materials:
Visit our educator resources page for more downloads and online resources.
---
Looking for a stellar 2018 calendar? Try this new Moon Phases Calendar and Calculator DIY from the Education Office at NASA's Jet Propulsion Laboratory!
Download the free, decoder-ring style calendar and assemble it to see when and where to view the Moon every day of the year. The calendar features daily moon phases, moonrise, moonset and overhead viewing times, a listing of Moon events including supermoons and lunar eclipses, plus graphics depicting the relative positions of Earth and the Moon during various moon phases. Use it to teach students about the phases of the Moon, for sky-gazing or simply as a unique wall calendar.
In the classroom, it makes a great addition to this Teachable Moment and related lessons about supermoons – two of which will ring in the new year in January 2018.
Explore these and more Moon-related lessons and activities from NASA/JPL Edu at the links below:
---
For Students
---
---
For Educators
---
---
---
---
---
---
Try this lesson from NASA/JPL Edu to get involved and bring the excitement of NASA Mars exploration to students:
---
When Halloween rolls around at NASA's Jet Propulsion Laboratory, we really let our nerd flags fly. Pumpkin carving contests turn into serious engineering design challenges and costume inspiration runs the gamut from real science to science fiction.
This year, join us in all our geekdom with these spooky (and educational!) space activities from the Education Office at NASA/JPL:
---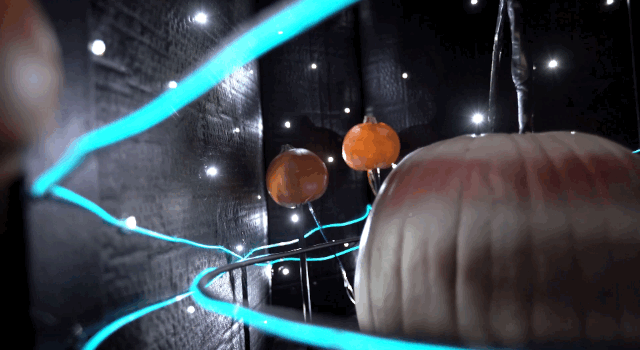 ---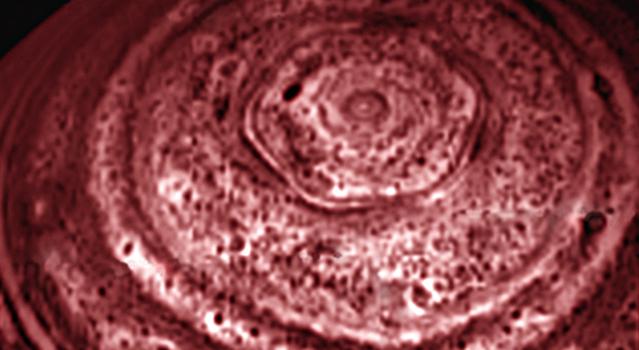 ---