Making Leaps in Extreme Robotics
Roll aside, wheeled rovers! Sawyer Elliott is developing a cube-shaped rolling robot to go where no rover has gone before. Find out how the NASA Space Technology Research Fellow from Cornell University is fashioning a rover for extreme environments, what inspired him to go into aerospace engineering, and where he most wants to travel in space.
What are you working on at JPL?
I work on extreme terrain mobility, so being able to maneuver through terrains that traditional rovers have a tough time traversing.
What does that entail?
I work on a rover that, instead of driving around with wheels like traditional rovers, hops or rolls by itself and is actually a cube or tetrahedron. So we look at how well it can do this rolling motion, how power-efficient it is, and its capabilities in different environments.
What kinds of environments are we talking about?
Microgravity environments [where gravity is very weak, such as on asteroids and comets] are a big one because it's difficult for wheeled rovers to maneuver through those types of environments. Also places that are extremely rocky, where it's difficult for wheeled rovers to get into.
What's an average day like for you?
I do a lot of analyses on the rover, looking at the dynamics and the controls. I look at how it interacts with the environment and make sure my controllers work as expected and that the math I've done is reasonable. It's a lot of sitting in front of simulations. But in the end, it's nice because I get to see the robustness of the controllers and if they actually work in a realistic environment.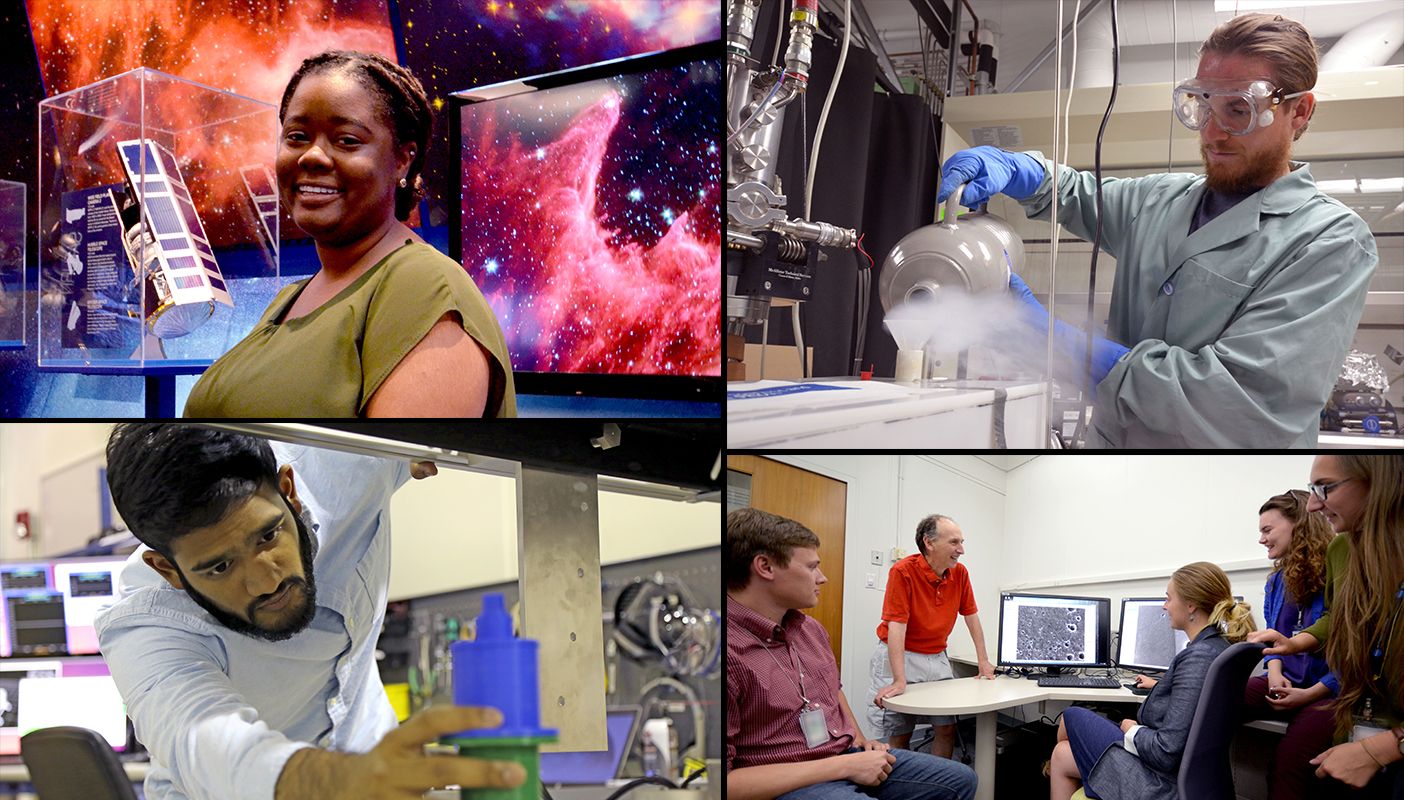 Meet JPL Interns
Read stories from interns pushing the boundaries of space exploration and science at the leading center for robotic exploration of the solar system.
How do you feel you're contributing overall to NASA/JPL missions and science?
The hope is that my work is advancing the capabilities of not only this type of rover architecture – so how we do our cube-type rolling – but also controls and planning for rovers in general, making them more autonomous, making the planning better and our modeling of the systems better.
What got you interested in engineering in the first place?
I think it was mostly my father. We traveled a lot to NASA's Kennedy Space Center and I got to see the Saturn V there. Anyone who has seen the Saturn V loves rockets because it's amazing. After that, I was basically sold. I got my undergraduate degree in aerospace engineering and now I am getting my graduate degree in aerospace engineering. I'm only getting more and more interested as I go, so I guess that's a good sign.
What's your ultimate career goal?
My ultimate goal would be to be a senior researcher or a senior fellow at some place like JPL or another NASA center or research center.
OK, now for the fun question: If you could travel to any place in space, where would you go and what would you do there?
I think going to a microgravity environment would be most fun. It's cool to explore places that have crazy environments, but just going to any microgravity environment, where you could go ballistic just by jumping or leaping, that sounds so fun to me, to complete half an orbit around an asteroid.
---
Explore JPL's summer and year-round internship programs and apply at: https://www.jpl.nasa.gov/edu/intern
The laboratory's STEM internship and fellowship programs are managed by the JPL Education Office. Extending the NASA Office of Education's reach, JPL Education seeks to create the next generation of scientists, engineers, technologists and space explorers by supporting educators and bringing the excitement of NASA missions and science to learners of all ages.
TAGS: Interns, Internships, College, Higher Education, Student Programs, Opportunities, Engineering, Robotics, Rovers