On His Quest 'To Know' Italian Student Finds Answers, Career at NASA/JPL
Marco Dolci did not set out to become a NASA engineer. Instead, like many of Dolci's pursuits, the career path presented itself on his lifelong quest "to know" – that is, to answer any and every question that crosses his mind. As a boy, his never-ending stampede of questions became too much even for his ever-patient parents, so they presented him with a book, 1001 Questions and Answers on Planet Earth. But rather than satiate his quest for answers, it spurred him to seek more.
Today, Dolci still asks a multitude of questions, but the answers he finds through his own determination and curiosity, which have taken him from studies in linguistics to physics to aerospace engineering to robotics – and across the world, from his hometown of Lodi, Italy to NASA's Jet Propulsion Laboratory in Pasadena, California.
Dolci first came to the Laboratory in 2013 as part of the JPL Visiting Student Researchers Program, or JVSRP. Having just earned a master's in physics, Dolci was pursuing a second master's in aerospace engineering at the Polytechnic University of Milan when he entered and won a scholarship sponsored by the Italian Space Agency and the Italian Scientists and Scholars of North America Foundation. His prize: a paid internship at any North American laboratory. He says JPL was the obvious choice.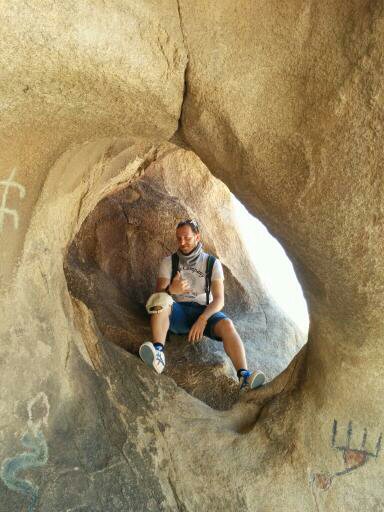 Dolci in California's Joshua Tree National Park. Photo courtesy: Marco Dolci
"I chose JPL because it's the best place to work on anything related to space," said Dolci, adding that he only learned later that the laboratory is located in California, a fact that made it all the more desirable. "I just wanted to come here."
Dolci spent two months working on concepts and proposals for missions designed to study black holes, protoplanetary discs, X-rays and cosmic rays. He became the lead author on a science paper about the latter, and the team was so impressed with his work that Dolci's internship was extended another 10 months.
After a year, however, Dolci's visa was up and so was his time in America and at JPL. But his next step was clear: He would find a way to come back. "I was really impressed by JPL, both for the people that I found here, who are open to learn and challenge themselves," said Dolci. "And the fact that it puts on the table resources that allow great projects."

So Dolci formulated a plan. First, he entered a PhD program in aerospace engineering at the Polytechnic University of Turin, which in Italy offered the chance to spend part of his studies abroad supported by his university. He also applied for the US Diversity Immigrant Visa program, sometimes called the "green card lottery." With only 50,000 people across the world randomly chosen for green cards each year from about 10 million qualified applicants, it was a long-shot – but luck was on Dolci's side.
In 2016, Dolci returned to JPL to do research for his PhD under the JVSRP program – but this time with a green card in hand.
For the last year, in concert with his PhD thesis, Dolci has been helping develop technology for a possible future NASA mission to bring samples from Mars back to Earth. In 2020, the agency will send a rover to the surface of Mars, where one of its goals will be to collect samples of Martian rocks and soil that could be returned to Earth in the future. Getting those samples to Earth would require a series of never-attempted feats, each with unique challenges.
Dolci is helping develop a device to transfer the sample from a container launched from Mars to a spacecraft that would carry the samples home. It would all need to happen remotely, in space, without the device jamming or exposing the samples to contaminants.
Having always approached problems from a theoretical perspective, Dolci says the chance to get hands-on with actual hardware has opened his eyes to new career possibilities.
"I think that you can really learn something when you put your hands on it," said Dolci. "Otherwise, yeah, you know the theory, but there's an ocean between theory and practice."
Recently, Dolci's manager encouraged him to apply for a job at JPL. He used the invitation as a chance to explore a career move – one that would take him beyond theory to start building devices capable of answering questions.
"I'm looking for a unity between science and space technology," said Dolci, who will start his new job in JPL's Robotic Vehicles and Manipulators group in November. "Robotics seems to me to be the best place in which these two interests find the common point to be able to provide a technological answer to scientific problems."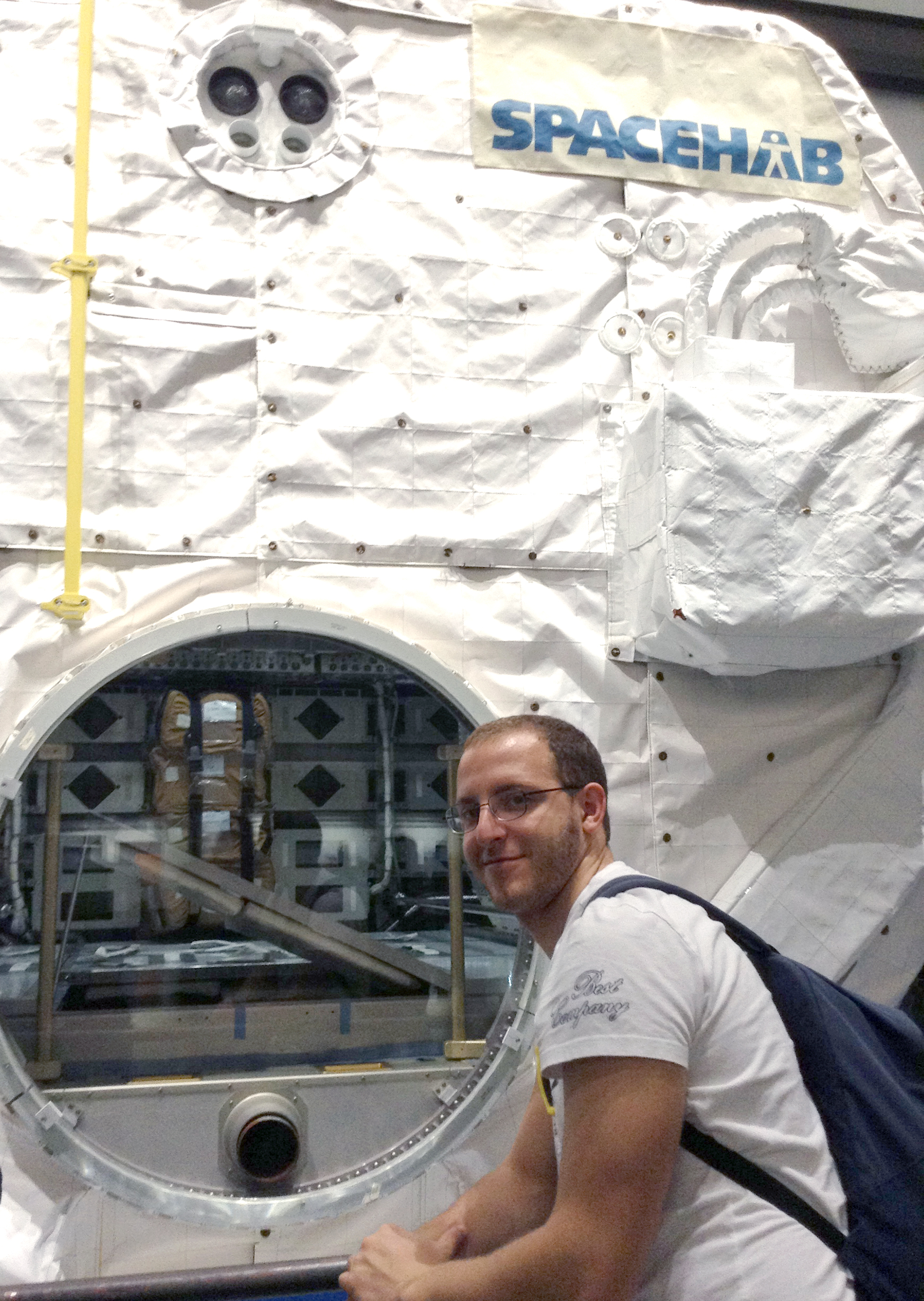 Dolci poses in front of an astronaut workstation called SPACEHAB on display at the California Science Center in Los Angeles. Photo courtesy: Marco Dolci
Dolci admits with a sheepish grin that he still has another big aspiration. In four years, once he becomes a US citizen, he plans to apply to be an astronaut. For now, though, he's focused on learning all he can, continuing to ask questions and finding new ways to seek answers.
"I consider myself really lucky to be in a place like JPL," said Dolci. "Working here is a possibility to keep moving up, to become more mature in terms of deciding who I am, what I want to do, where I want to contribute."
To others looking to follow his trajectory, Dolci says while luck helped push things along, it was the power of determination, his quest "to know" and a support network of family, friends and mentors that made his dreams a reality.
"I would have never made it to JPL without the support of someone who has bet on me," said Dolci. "Don't give up on desiring good things. Dare mighty things because we are made for great things."
Explore JPL internship programs and apply at: http://www.jpl.nasa.gov/edu/intern
The laboratory's STEM internship and fellowship programs are managed by the JPL Education Office. Extending the reach of NASA's Office of Education, JPL Education seeks to create the next generation of scientists, engineers, technologists and space explorers by supporting educators and bringing the excitement of NASA missions and science to learners of all ages.
TAGS: Intern, Internships, JVSRP, Mars 2020, Robotics, Science, Engineering, STEM, Mars 2020 Interns, Perseverance