Did you know there's a spacecraft flying closer than ever before to the biggest planet in our solar system? The spacecraft's name is Juno and it's orbiting Jupiter to figure out what's inside the planet and how it came to be.
The real Juno is millions of miles away. It took five years to get that far. But making your own Juno spacecraft is fast. And you can even use your spacecraft to uncover secrets beneath Jupiter – just like the real Juno.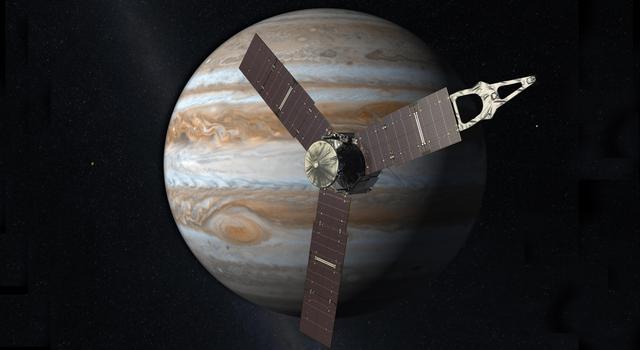 This is what the Juno spacecraft looks like. You can make your own version of Juno! Just read the steps below.