Watch the Annular Solar Eclipse
When:
Saturday, October 14
Where:
See event details
Target Audience:
General Public
Overview: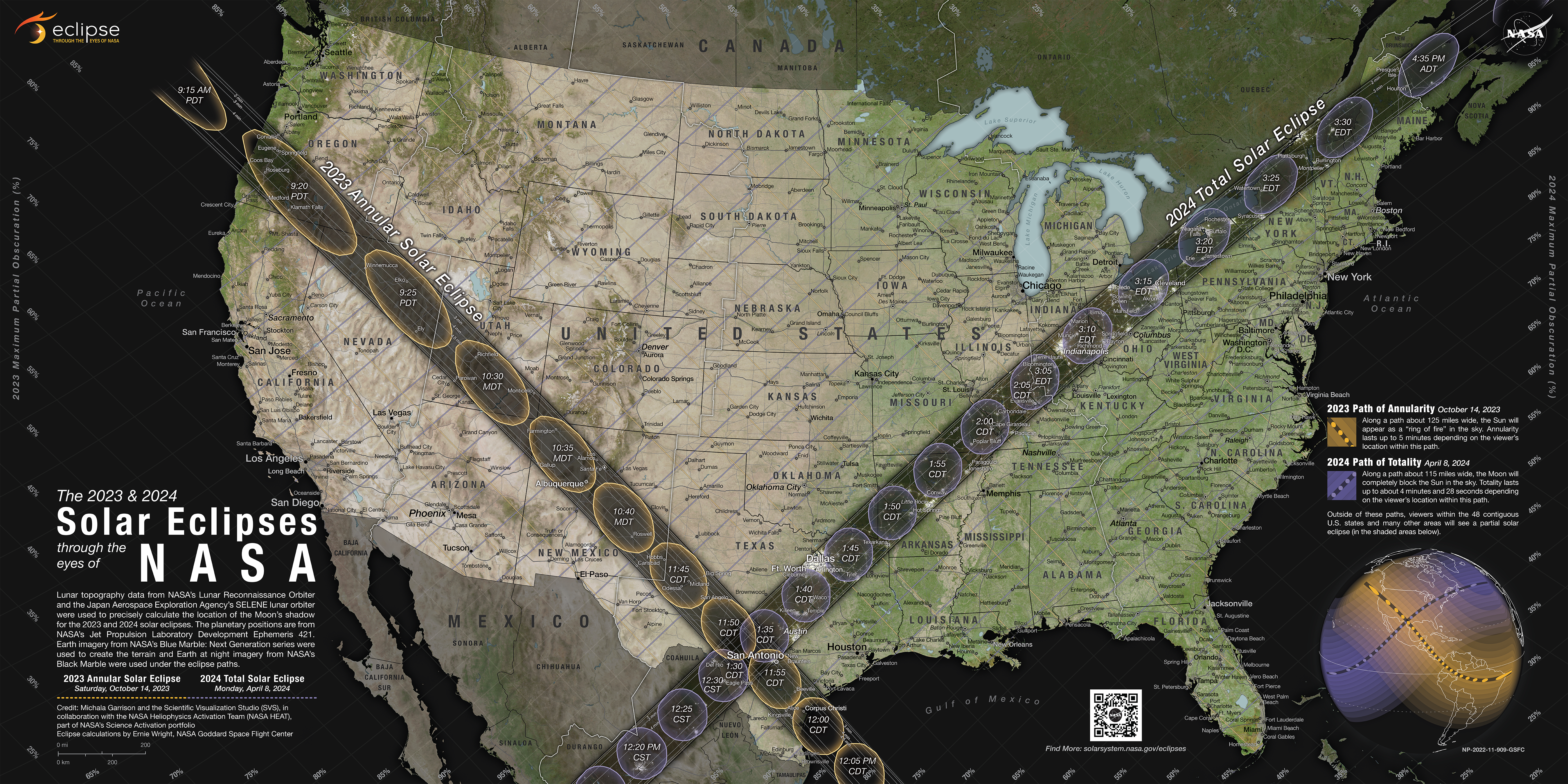 On Saturday, Oct. 14, an annular solar eclipse will be visible across much of the western United States and parts of Mexico, Central America, and South America. Meanwhile, viewers in neighboring locations will be able to see a partial eclipse. You can use this map to find more details on specific locations, including start times.
Get the full guide on how and where to watch the solar eclipse, plus how to engage students in NASA science in our Teachable Moments series linked below.
Education Resources
Explore More
Eclipse Info
Eclipse Safety
Interactives
Citizen Science
Facts & Figures