Data Processor Assembly
The data processor assembly (DPA) houses the processor, peripheral interface controller (PIC), and the power conditioning unit (PCU). The PIC contains external memory and circuitry interfacing to the camera-gyro assembly (CGA).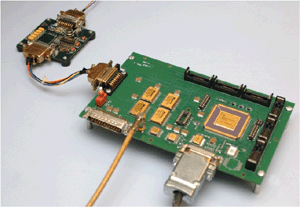 DPA Assembly
---
The PCU converts and regulates voltage input to the DPA and CGA.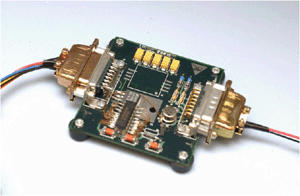 DPA Power Supply Unit
---
Software in the processor contains attitude determination algorithms and the stellar-inertial system. An algorithm identifies stars within a large star catalog. This algorithm also deletes nonstellar objects and always maintains the location of at least three true stars.