The von Kármán Lecture Series: 2019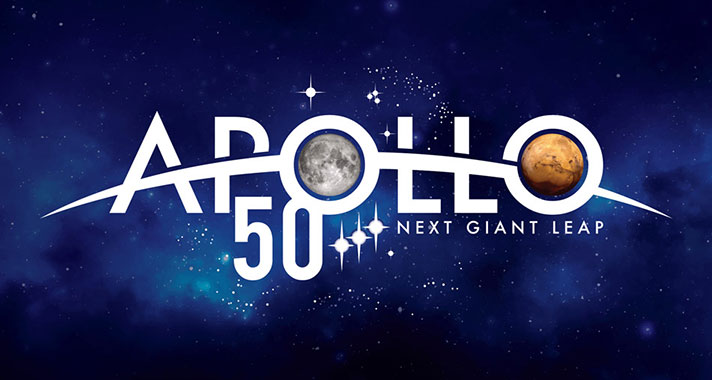 Apollo 50th Anniversary
July 11 & 12
The Apollo program's "giant leap" took a decade of intense preparation to accomplish, and required a huge support system back on Earth throughout. As NASA's leading center for robotic exploration and deep space communication, JPL's role in Apollo was primarily in robotic precursor missions that helped pave the way, and management of the Deep Space Network which relayed TV transmissions and provided an important backup communications capability. This event will focus on understanding JPL's supporting role in one of humanity's greatest achievements.
Host:
Preston Dyches
Speaker:
Speakers: To be announced
Location:
Thursday, July 11, 2019, 7pm
The von Kármán Auditorium at JPL
4800 Oak Grove Drive
Pasadena, CA
› Directions

Friday, July 12, 2019, 7pm
Caltech's Ramo Auditorium
1200 E California Blvd.
Pasadena, CA
› Directions

› Click here to watch the event live on Ustream
* Only the Thursday lectures are streamed live.