The von Kármán Lecture Series: 2011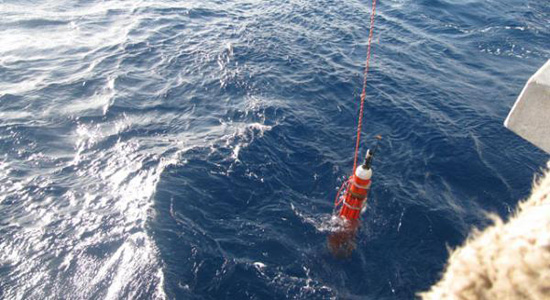 A Self-Powered Underwater Robot for Ocean Exploration and Beyond
Oct. 13 & 14
The Sounding Oceanographic Lagrangrian Observer Thermal RECharging (SOLO-TREC) autonomous underwater vehicle is the first unmanned underwater vehicle (UUV) that is completely powered by renewable energy. By taking advantage of the natural temperature differences in the ocean, the vehicle employs a novel thermal recharging engine that allows for virtually indefinite ocean monitoring for climate and marine life studies, exploration and surveillance. SOLO-TREC is among the longest lasting UUV's. Since its deployment into the ocean west of Hawaii on November 30th, 2009, SOLO-TREC has successfully accomplished its mission objectives, and opened the door for future applications of this remarkable engine.
Speaker(s):
Dr. Thomas Valdez
Webcast:
Standard Podcast: Play video (with captions)

---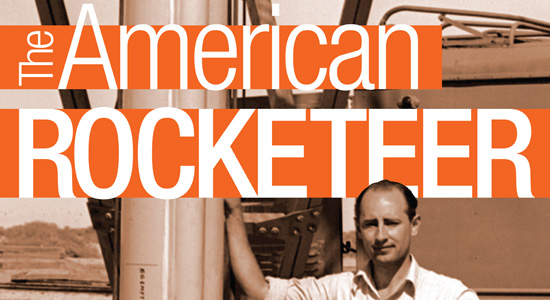 The American Rocketeer
Oct. 25
NASA's Jet Propulsion Laboratory invites the public to attend a special screening of The American Rocketeer at Caltech's Beckman Auditorium. "The American Rocketeer" is the first episode of a three-part documentary miniseries titled, Beginnings of the Space Age. The 90-minute "American Rocketeer" tells the little-known and controversial story of Frank Malina, who was a Caltech graduate student studying aviation engineering in the 1930s when two young men wanting to build rockets approached him. He agreed to team up, having no idea of what that decision would mean to his life, to Caltech and to the nation. On Halloween day in 1936, Malina led a ragtag group of amateur rocket enthusiasts to the Arroyo Seco, at NASA's Jet Propulsion Laboratory's current eastern end, where they conducted their first stand-up rocket engine test that set in motion the Lab's founding. Malina's personal letters, drawings and paintings reveal an extraordinary story of how JPL came to be. "Though there are many fascinating characters in "The American Rocketeer," at its core it is a personal story of one man's dreams, and how his ideas and idealism put him on a collision course with the world," said Blaine Baggett, JPL's director of communications and education.
Speaker(s):
Blaine Baggett - Director of Communications & Education
Jet Propulsion Laboratory
Location(s):
Tuesday, October 25, 2011 at 8:00 PM
Beckman Auditorium at Caltech in Pasadena
Free to attend
Webcast:
TBD