The von Kármán Lecture Series: 2010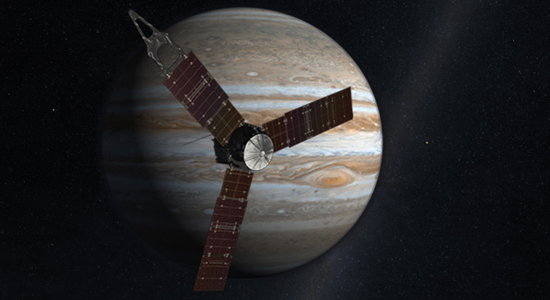 The JUNO Mission to Jupiter
Nov. 11 & 12
Peering down through the clouds and deep into Jupiter's atmosphere, Juno reveals fundamental processes of the formation and early evolution of our solar system. Using a solar powered, spinning spacecraft in a highly elliptical polar orbit skimming within 3000 miles of the cloud tops, Juno avoids Jupiter's highest radiation regions. Juno's scientific payload includes a dual frequency gravity/radio science system, a six wavelength microwave radiometer for atmospheric sounding and composition, a dual-technique magnetometer, plasma detectors,  energetic particle detectors, a radio/plasma wave experiment, an ultraviolet imager/spectrometer, and a color camera to provide the public with their first glimpse of Jupiter's poles. Juno launches in August, 2011, arrives at Jupiter in July, 2016, and finishes the science measurements and deorbits into Jupiter in October, 2017.
Speaker(s):
Mr. Steve Matousek
JPL Advanced Concepts Development Manager, formerly Juno Mission Manager
Webcast:
Play video (without captions)


---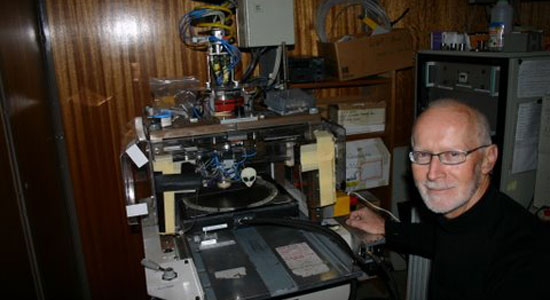 NASA's Going to my Comet
Nov. 2
Back on March 15, 1986, while observing in Siding Spring, Australia, Hartley discovered the comet that would officially be designated Comet 103P/Hartley2 (Hartley 2). On November 4th, 2010, NASA's EPOXI mission, the extended mission of the Deep Impact Spacecraft, will capture close-up images and other data as it flies within 750 kilometers (460 miles) of the comet's nucleus, estimated to be about 1 kilometer (0.6 miles) in diameter.

When the spacecraft reaches its fiery destination, EPOXI Mission team members, along with Mr.Hartley, will share their excitement with the public at a live post-encounter media briefing, to be held in the von Karman Auditorium at NASA's Jet Propulsion Laboratory. The event will air at 6:30 AM PDT on the NASA television network.

This event follows a celebrated primary mission for Deep Impact, during which it fired an instrumented projectile at Comet Tempel 1 to excavate a crater on July 4, 2005. Its extended mission, EPOXI, combines two objectives -- the Deep Impact Extended Investigation (DIXI), which focuses on the Hartley 2 flyby, and the Extrasolar Planet Observation and Characterization (EPOCh), which used one of the spacecraft's telescopic cameras to search for planets orbiting other stars. In addition, engineers have used the spacecraft to flight-test new protocols for space communications.
Speaker(s):
Speakers: Mr. Malcolm Hartley, Comet Discoverer and Astronomer
Mr. Tim Larson, Project Manager, EPOXI and Stardust NExT Projects